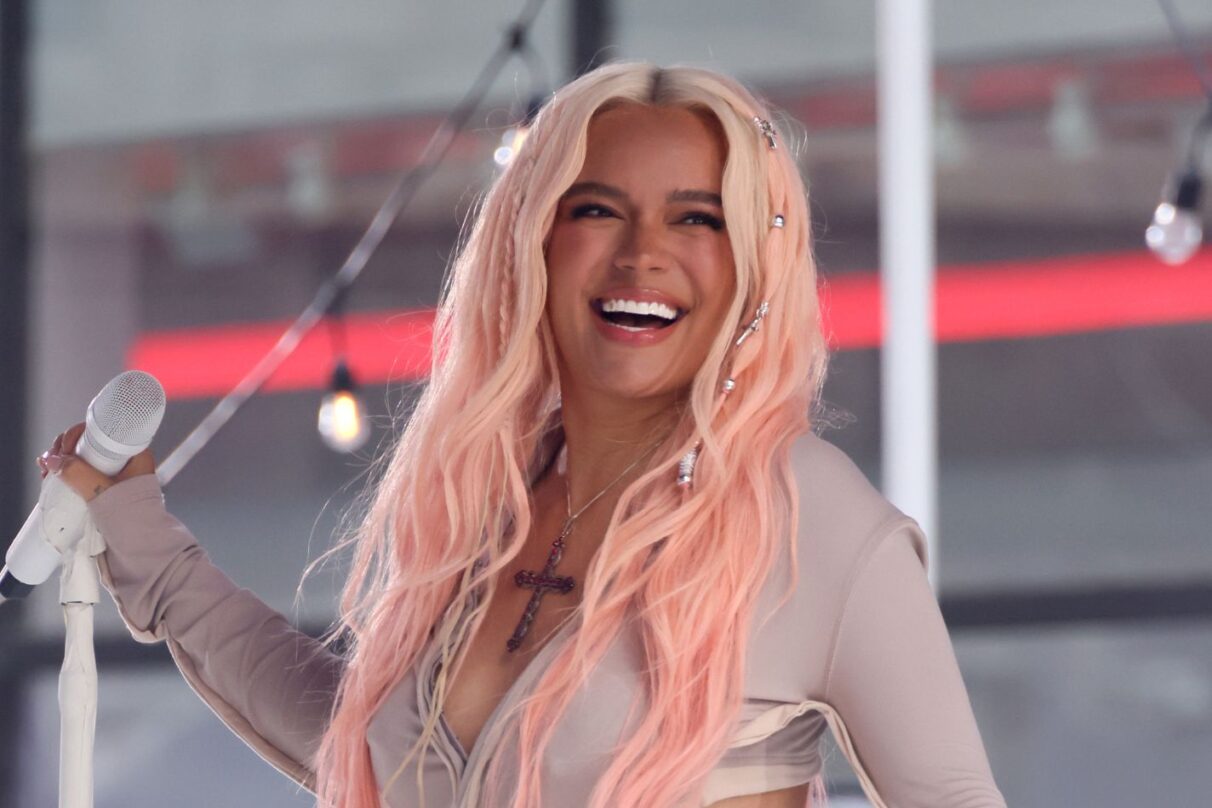 WATCH: Puerto Rican Hair Stylist Goes Viral for Karol G Concert Looks
Concerts are quite literally a full-body experience. From curating the perfect outfit to perfecting the angle of the viral space bun on your head, concertgoers leave no stone left unturned. Behind some of the most trending hairstyles, is Puerto Rican hair stylist, Nicole Morales, who has been transforming concert hair for top concerts including Bad Bunny and Rauw Alejandro. Her looks have once again gone viral, just in time for Karol G's tour.
In a Tik Tok video posted by Morales under the name Pelitos by Nico, we get a BTS look at the making of the viral concert hair for a Karol G concert in Santa Clara and then Pasadena. 
The video shows Morales' breadth of work across different textures, lengths, and hair colors. There are multicolored braids that start at the crown with rings attached. Pink braided fishtail braids with matching gemstone stickers, and the fan-favorite butterfly clips in different colors. 
Morales detailed her creative process in an interview with Hola, where she says that she uses the client's personality and the concert vibe to create a look. "I create the looks depending on the concert, and I think about the theme little by little, always doing something that is my signature. I also ask my girls about their outfits and if they want their hair down or up," says Morales.
And if the reactions from her clients are anything to go by, they're more than satisfied with the artistry of her work.
The 26-year-old hair stylist also went viral last year for a video showing a variety of different concert styles for a Bad Bunny concert. 
On August 15, Morales also shared the most popular hairstyle requested by clients: colorful crimped hair, a mix of bubble and traditional braids, and glitter.