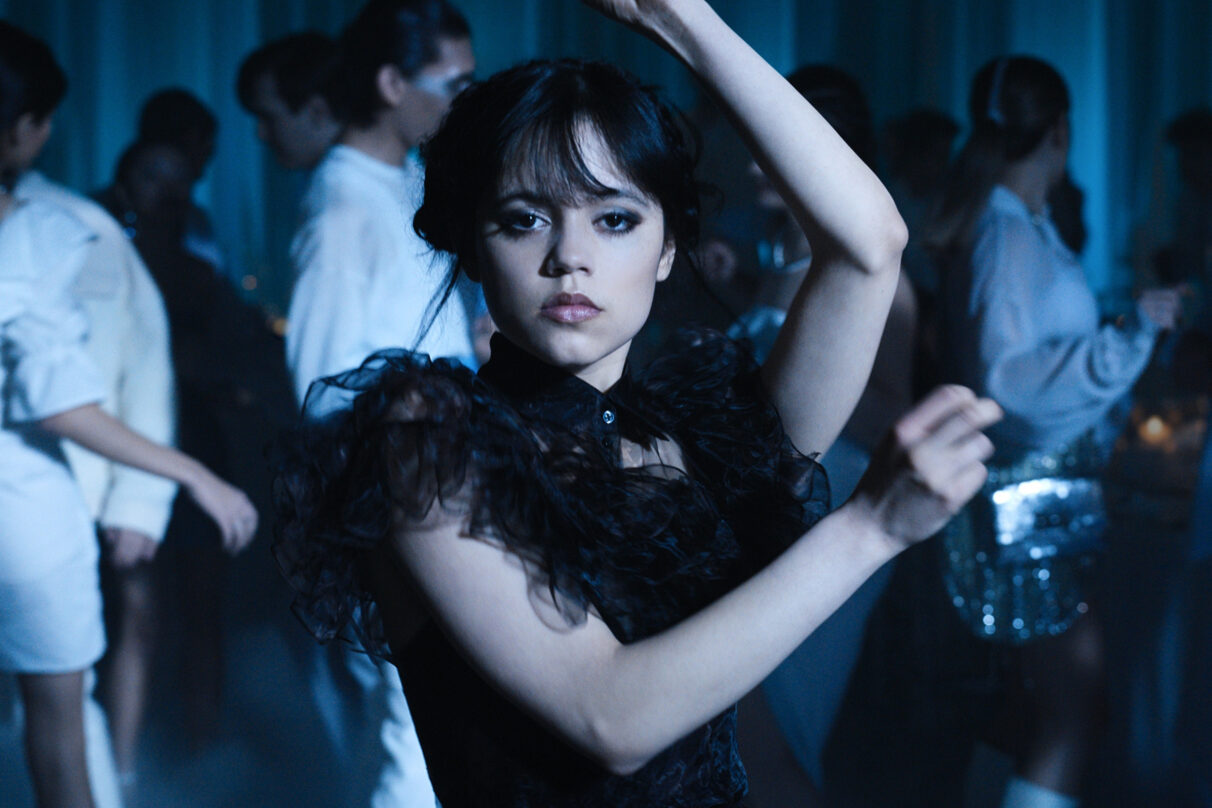 WATCH: Jenna Ortega & 'Wednesday' Cast Discuss Fan Theories for Season 2
Spoiler Warning: The following article includes spoilers for the first season of Wednesday.
Since there is so much speculation behind the upcoming second season of Netflix's record-breaking series Wednesday, Jenna Ortega and some of her fellow cast members recently took time to talk about a few online fan theories floating around.
During Netflix's TUDUM event on Saturday (June 17), a video debuted featuring Ortega, Emma Myers (Enid), Joy Sunday (Bianca), and Hunter Doohan (Tyler) talking about their thoughts on season 2.
Myers started the video by explaining that the second season is currently under production and added that "the storyline is so top secret, even we don't know what's gonna happen." That, of course, doesn't mean the cast can't have a little fun predicting what the students of Nevermore Academy might experience next.
First, the cast discusses Crackstone and wonders if the powers his ring possesses will transfer to a new character now that he has been destroyed. Doohan wonders if maybe Thing picked up the ring after Crackstone dropped it. Joy thinks everyone should "keep an eye out for Eugene," the student at Nevermore Academy who can control bees. Ortega adds that Eugene might be looking for revenge against his bullies.
The cast also wondered if Wednesday might be the new Hyde Master, someone who can control Tyler when he becomes the Hyde Monster. "I always thought it would be really, really interesting if Wednesday had a monster for a pet," Ortega said.
Other fan theories the cast cover include whether shapeshifting Principal Weems (Gwendoline Christie) is actually dead. Could she have transformed into Lurch (George Burcea)? Apparently, in one scene after Weems' death, Lurch is seen with a different eye color.
Also, will fans be introduced to a new member of the Addams Family in season 2? The cast confirms the rumor during the video, although they have no idea who it could be. "I would love to see Cousin Itt," Ortega says.
Season 2 of Wednesday doesn't have a release day set yet, but we're all looking forward to the family reunion happening as soon as possible.