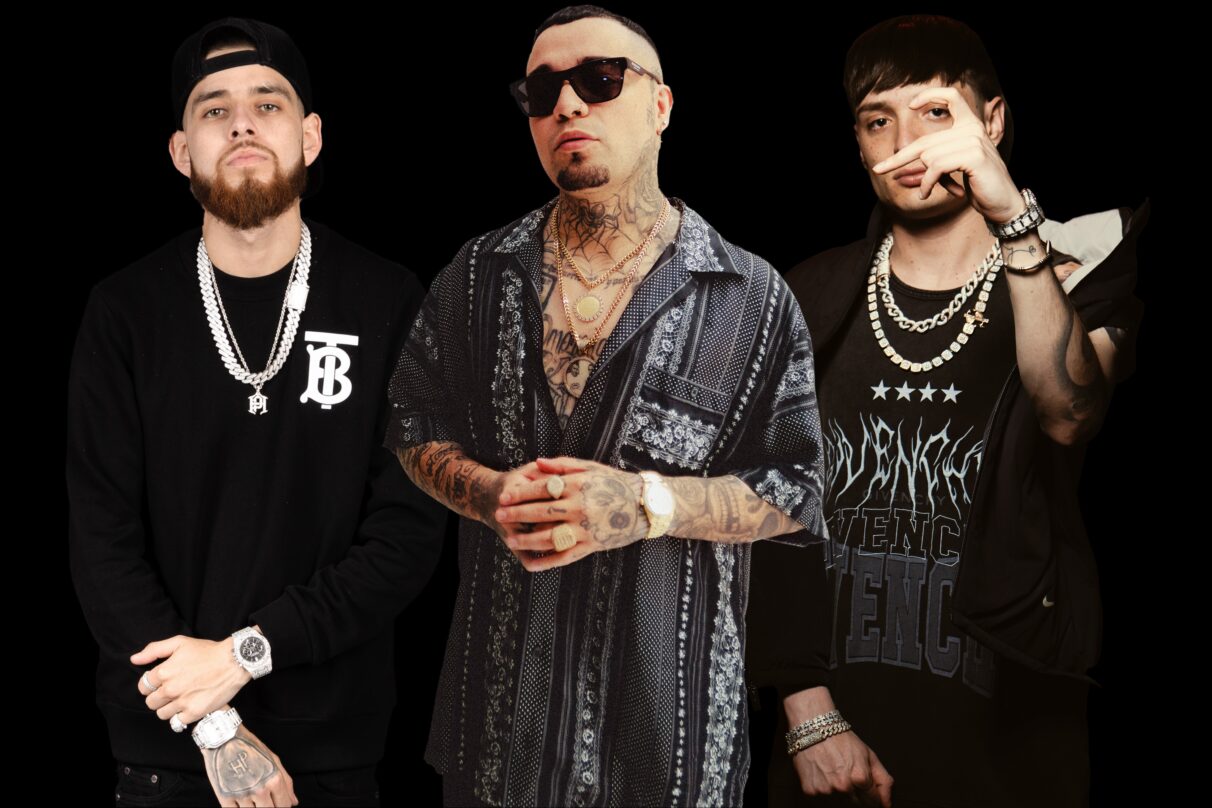 WATCH: Gera MX Drops Collab With Peso Pluma 'Feria En El Sobre'
Gera MX and Peso Pluma are joining forces. Herencia de Patrones also teams up with the two Mexican stars in the animated music video for the "Feria En El Sobre," released last night (Aug. 3).
Last month, Gera MX released his latest album Mustang 65. The LP featured collaborations with Argentine pop star María Becerra and Colombian rapper Nanpa Básico. Last night, the tracklist for the album was updated to include Gera MX's new song with Peso Pluma and Mexican corridos band Herencia de Patrones.
"I'm always looking for constant growth and with this album I reached a new level," Gera MX said in a statement. "You are seeing the best version of me."
Gera MX is one of the leading rappers in Mexico's hip-hop scene. After making his mark in regional Mexican music, Peso Pluma is fully rapping for the first time for the "Feria En El Sobre." In his fiery guest verse, Peso Pluma talks about being belicón since the day he was born and name-checks Lakers basketball star LeBron James. With his knockout flow, Gera MX raps about running the streets of his hometown Nuevo León. Herencia de Patrones bring a corridos twist to the swaggering song by singing about the grind to success. 
The music video for "Feria En El Sobre" is animated. Gera MX, Peso Pluma, and Herencia de Patrones' lyrics are brought to life visually in the cartoon-like music video. The three acts are shown living large and wreaking havoc in the city. Peso Pluma becomes Rambo in the scene where LeBron James co-signs him as a star. It's a fun way to experience Gera MX's explosive Latine rap song.
At the end of this month, Gera MX will embark on his joint tour of the U.S. with Nanpa Básico. The Que Chimba La Raza Tour kicks off in L.A. at the Wiltern on Aug. 31. 
Watch the "Feria En El Sobre" music video below.