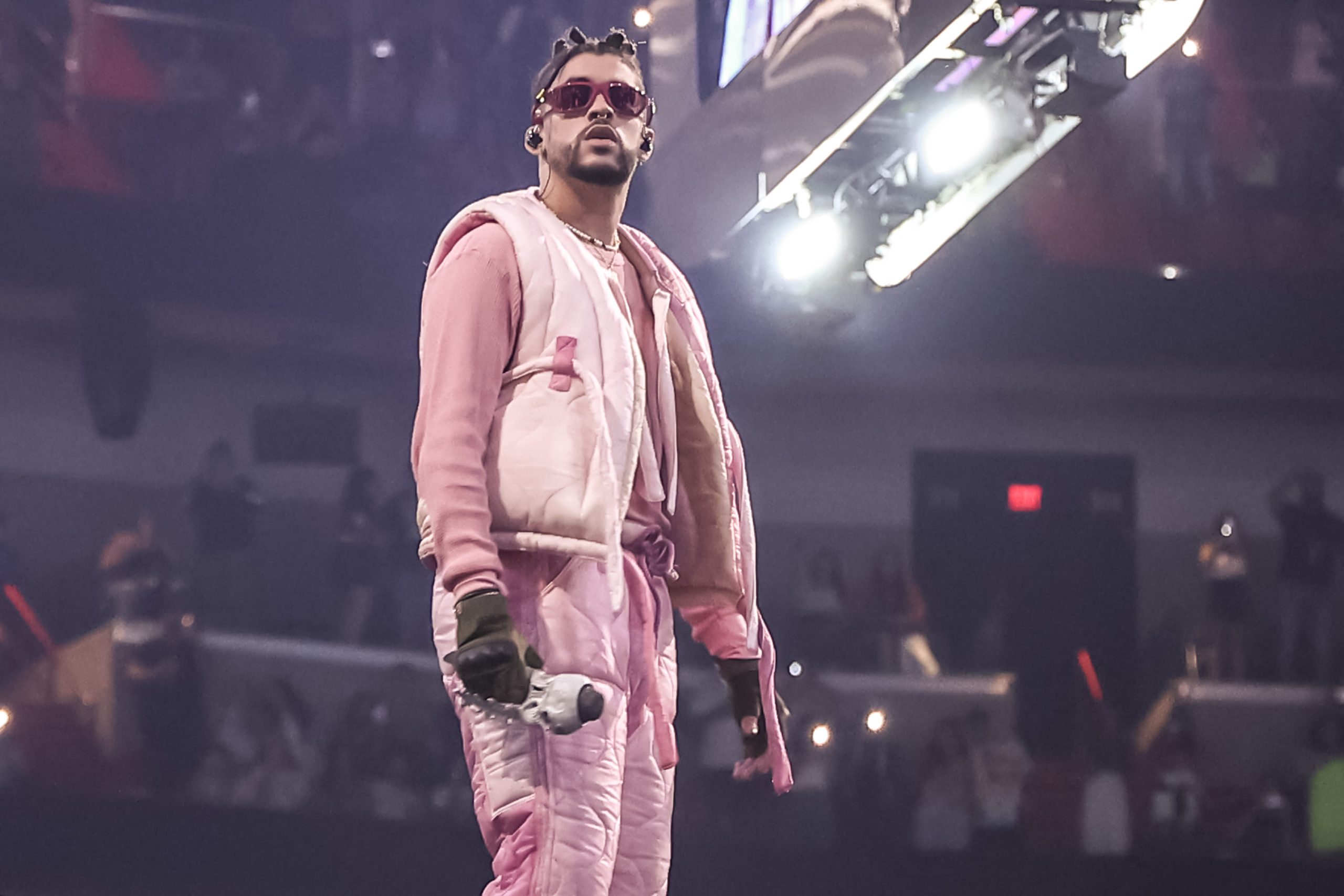 WATCH: Bad Bunny Performs 'Andrea' With Buscabulla
In case you missed it, Bad Bunny and Buscabulla performed "Andrea" live for the first time on Saturday (June 4). Yes, Benito unexpectedly joined the Puerto Rican duo during their "Regresa" show at El Anfi in Puerto Rico to perform their popular collaboration from his latest album, Un Verano Sin Ti.
Upon hearing Benito's iconic "Ey, ey, ey," the crowd went wild. In the recorded video, he joins Buscabulla on a blue-hued lighted stage, dressed in a leather jacket, a plaid skirt, and high-platform boots. Both Bad Bunny and Buscabulla's lead vocalist Raquel Berrios vibed with each other's presence, connecting as they swayed across the stage singing "Andrea" together.
View this post on Instagram
The crowd also joined in on the performance, echoing back Berrios' chorus that describes a Puerto Rican woman's "struggles without being condescending or preachy but complex and nuanced," as explained by the Buscabulla singer in a written statement.  
"Thank you Puerto Rico, a big hug! And a booya for Buscabulla!" Bad Bunny says, as the performers conclude the song. "Thanks for the love. Thank you Buscabulla for making great music! A pleasure to be here." He then says: "Let's continue to support those from Quinta, here in Puerto Rico… Que estamos cabrones, representing us in the whole world."
Fans seem to love that Bad Bunny joined Buscabulla's show. A Twitter user said: "I love that Benito was the guest of Buscabulla. I love that this guy gives visibility to other groups."
Another Twitter user said: "This was such a beautiful thing, with each day that goes by I remember how badass we are and that no one in life will ever compare to us." 
Other than his latest record-breaking album achievements, El Conejo Malo has recently announced his new business venture: a Japanese steakhouse in Miami with David Grutman. What can we say? The man keeps himself busy in all aspects of his already iconic career.