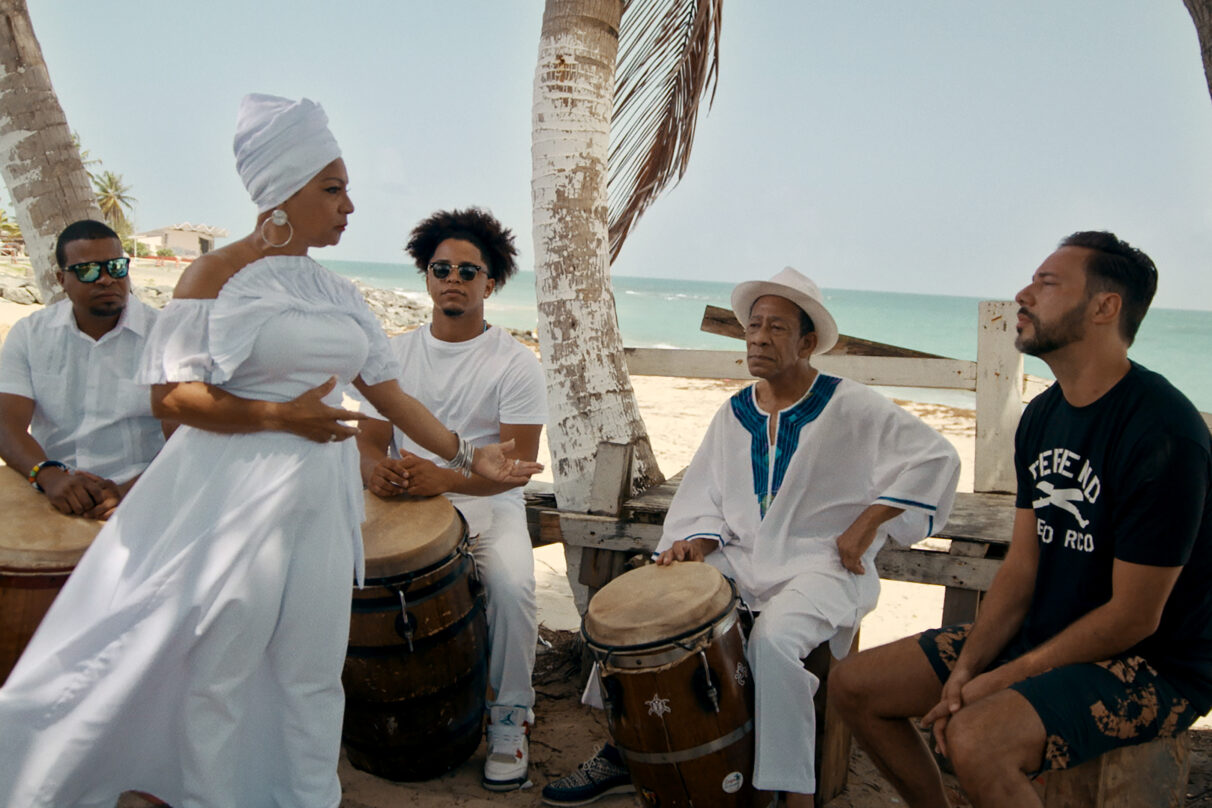 This Docuseries Highlights the Different Music Scenes in El Movimiento
A new docuseries is exploring the different scenes within el movimiento around the world. De La Calle, out on streaming today (Nov. 7), features interviews with pioneers like Fat Joe, N.O.R.E., and Residente, as well as more contemporary superstars, including Feid, Sech, Villano Antillano, and more. 
De La Calle is hosted by Argentine-American journalist Nick Barili. Throughout the eight-episode docuseries, he travels to different parts of the U.S., Latin America, and Spain to talk with artists about the genres there and how they influenced el movimiento today. The first episode sees Barili go to New York City to explore the Latine influence on hip-hop. It's especially timely, considering that the genre turned 50 in August. He talked with Fat Joe and N.O.R.E., who was behind the reggaeton classic "Oye Mi Canto."
"As a first-generation immigrant who learned how to speak English through hip-hop at Malcolm X Elementary, I grew up straddling two worlds, speaking English at school and Spanish at home," Barili said in a statement. "I was influenced by El General and Calle 13 as much as E-40 and Outkast. I created De La Calle to explore how the seeds from the street that inspired hip-hop are also present throughout Latin America and Spain. Going to the neighborhoods where el movimiento was created, talking to the pioneers who were actually there, sharing the origin stories of superstars of today and tomorrow."
Other areas Barili visits in the series include Panama, Puerto Rico, Cuba, Spain, Colombia, Argentina, and Mexico. In addition to Feid, Sech, and Villano Antillano, he also interviewed Nicky Jam, Mala Rodríguez, Nicki Nicole, Goyo, Nathy Peluso, Jessie Reyez, and Gente De Zona. From Mexico's burgeoning rap scene, Barili talked with Santa Fe Klan and Alemán. 
De La Calle is now streaming on Paramount+. The show was produced by MTV Entertainment Studios, Zero Point Zero Production, and Hard Knock TV.
Check out the trailer for De La Calle below.