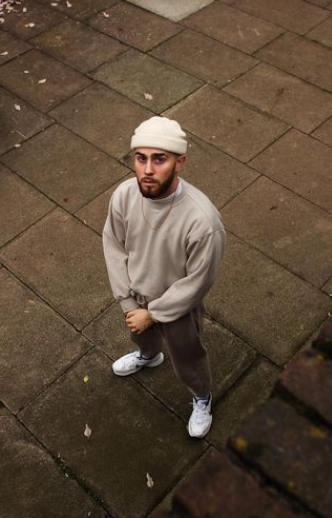 R&B Prince Sam Tompkins Releases New Single Named "My Brother"
Talented vocalist Sam Tompkins is back with another Pop masterpiece with "My Brother," an emotional single about his relationship with his brother that's accompanied by a well-shot music video directed by Jack Lightfood.
The 24-year old musician composes a beautifully written personal song that embodies his appreciation for his brother. With strong guitar acoustics, the sequences and melodic rhythms convey an emotional and yet positive outlook of their relationship, creating a loving ambience. In his lyrics, Tompkins describes each of his family member's personal role to him and when he gets to his brother, he sings, "But you're the person I'd like to be, thank goodness you're my brother."
The well-established artist started releasing his music back in 2017 and has been on a roll since. His single "TO THE MOON" has hundreds of millions of plays and views, making Sam Tompkins one of the hottest artists in the scene. His previous successful singles also include, "Whole," "You Broke My Heart So Gently" and "Charlie," which all have millions of plays.
A multi-talented artist with transcending songs, Sam Tompkins is already a household name in Pop, R&B and Soul genres. His latest single "My Brother" is now available for streaming and purchase.