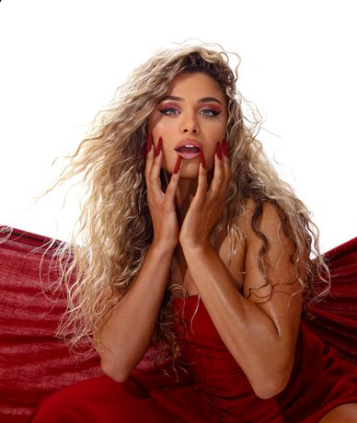 Amazing Performer Antigoni Drops A New Banging Single "Red Flag"
Breakthrough-musician Antigoni comes out with a hot new track, called "Red Flag." The pop song is full of exuberant sequences and incredible lyrics worthy of a choreographed dance.
The song has a multi-layered approach to it, with an initial deep voiced-intro and then going into a very catchy chorus that carries powerful lyrics, like "Cause you ain't gonna hold me back." The well-produced song has strong Midlle-Eastern elements, such as traditional oud rhythms and flutes, which elevate the single to a creative sub-genre of Pop.
With already known singles, such as "friends" and "Way Too Much," which have hundreds of thousands of plays each, Antgoni is already making a name for herself in the Pop industry. As a prolific artist, she has been making music since 2020 and has been quite active for this short amount of time, releasing almost a dozen of high quality songs.
The British-based artist has all the right tools to have a big career– work ethic, beautiful vocals and authentic style. Her unique vocals and creative approach to diversifying her output will be key for her imminent success as a musician. Antigoni's new single, "Red Flag," is now available for purchasing and streaming.