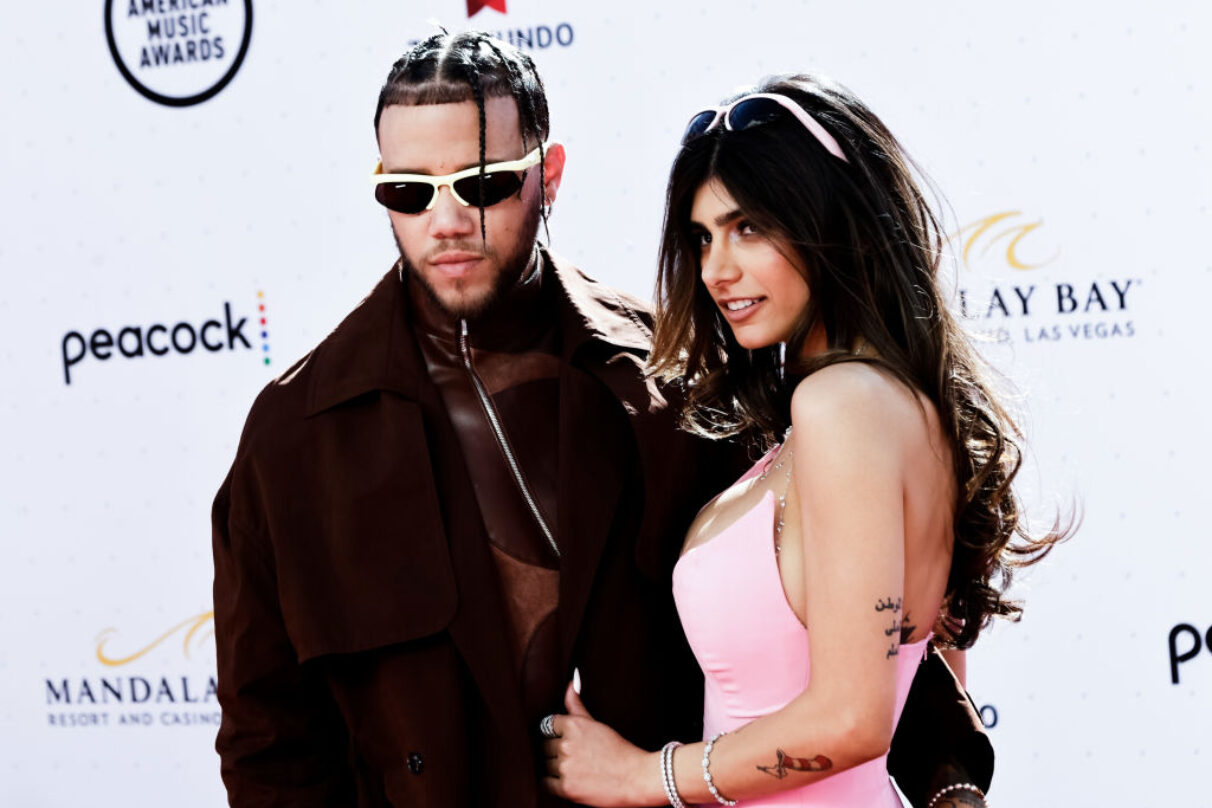 Mia Khalifa & Jhayco Get Into Heated Online Argument Over Israel-Palestine Post
Mia Khalifa and Jhayco are subtweeting each other. On Oct. 9, the two public figures had a heated online exchange following the Puerto Rican rapper's Instagram story post of children in a cage with a broken heart emoji.
"Please stop sending me my ex's story of Palestinian children in cages claiming they're Israeli," Khalifa wrote on Twitter/X. "I knew he was a lost cause that lacked critical thinking when I had to beg&fight him to share a post in solidarity with Women after Roe v. Wade was repealed, he wouldn't know a human rights violation from a traffic violation." 
Though both X posts are now deleted, Jhayco replied to Khalifa. "Its true im not informed about this because this is new to me and alot of us just like alot of things are because i have to REALLY work for a living and dont have free time everyday because all i do is ONLYFANS, little magazine covers trying to 'REBRAND' and just be on the internet the rest of it throwing opinion and beefing with random as people who at the end of the day you would still f*ck!" he wrote on Twitter/X. 
He continued saying he posted it because he was touched by the kids in cages since he has children of his own. He also claimed he reposted it not in solidarity of anything but "out of the pain" of thinking about his own children. Regarding Khalifa's comment about not sharing a post regarding Roe V. Wade, he says he wouldn't post something he didn't fully understand because he's not a "f*cking puppet."
Later, Khalifa replied: "Being slut shamed is something I'm used to, but being slut shamed by someone I had to personally educate in sexual health and safety is dystopian." She also wrote, "No one is more misogynistic than an insecure man."
All social media posts – save from Jhayco's aforementioned social media post – have been deleted.