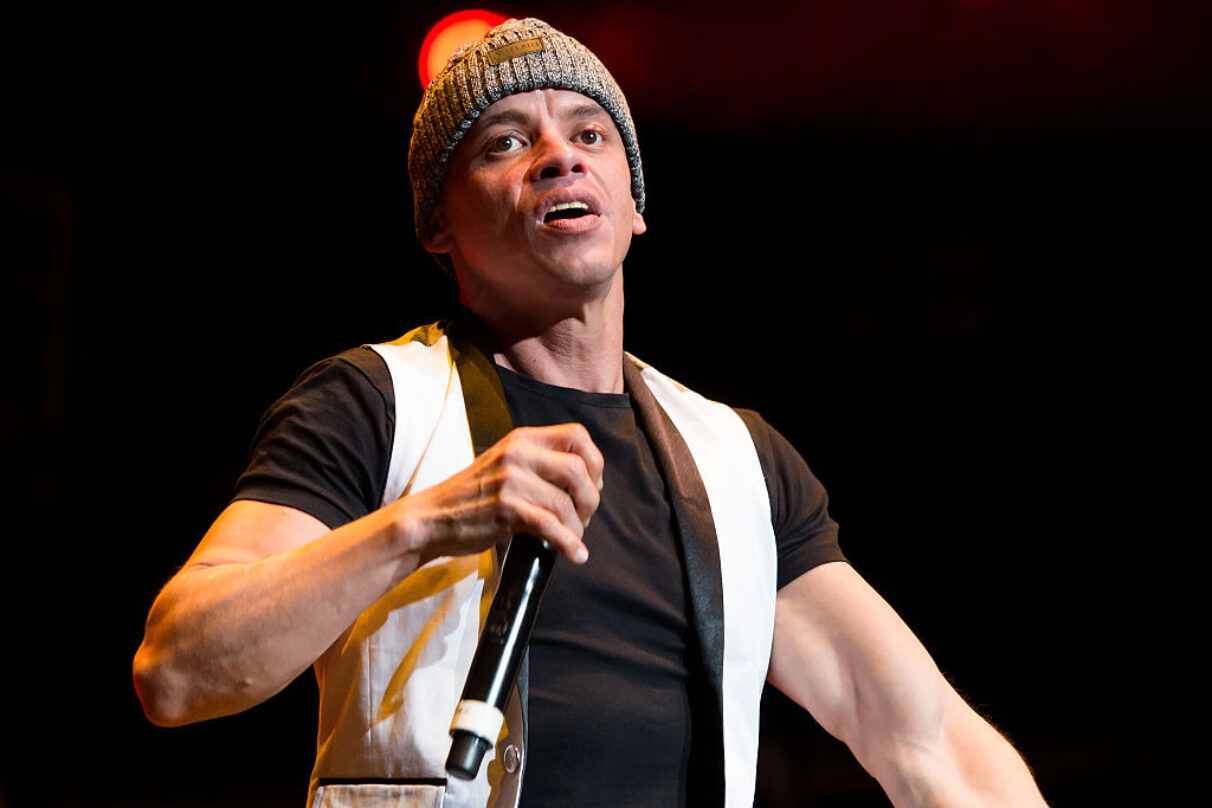 Billboard Released "50 Most Essential Spanish-Language Rappers" List — & the Internet Has Thoughts
On Aug. 9, Billboard Latin and Billboard Español teamed up for "The 50 Most Essential Spanish-Language Rappers of Yesterday and Today: Staff Picks" list in honor of hip-hop's 50th anniversary. 
The staff-selected list features prominent rappers like Residente, Vico C, and Ivy Queen and emerging talent like Young Miko, Santa Fe Klan, and Villano Antillano. However, not everyone agrees with Billboard's choices — here's what social media users are saying about the newly-released ranks. 
Many social media users feel like the names listed are not not enough with the shared sentiment that other rappers deserved their flowers "It's incredible that @Billboard has not included the best rapper from Colombia and all of Latin America, what a great lack of respect for @FarinaMusic who is the precursor of rap, with a lyric that no one else has and that her compositions have been essential for many 'rappers,'" a social media user wrote.
Some online users completely disagree with the choices. "I TOTALLY DISAGREE," a social media user said. "Who did the voting? Someone from Wikipedia? Many are missing (there are only 4 Spaniards) and many more are left over." Another reader wrote: "What a laughable note! "50 Best Spanish-language Rappers of All Time – Billboard" Where the f*ck are #KaseO . – #Lil-Supa – #T&K – #Ali-A.K.AMind – #Mexicano777, #MovimientoOriginal among other leaders of the real movement!"
Others agree with Residente being No. 1, but not with the rest of the list. "I agree in putting Residente as the best rapper in LaTam but Cartel de Santa's position (20) is too low. Other errors on the list Canserbero over Akapellah, freestylers over album artists, rappers with only national impact, etc.," another social media user commented.
The "50 Most Essential Spanish-Language Rappers" list features recognizable names such as C. Tangana (No. 44), Myke Towers (No. 30), Snow Tha Product (No. 25), Arcángel (No. 21), and Ivy Queen (No. 8). It also highlights no-brainers like Daddy Yankee (No. 6), Tego Calderón (No. 4), Ana Tijoux (No. 3), Vico C (No. 2), and the chart-topper Residente (No. 1).
Beyond the popular names, the list tapped in trendy and emerging rappers like Young Miko (No. 49), Villano Antillano (No. 25), and Santa Fe Klan (No. 14). It also featured rap battle champs like Bnet (No. 45), Arkano (No. 32), Duki (No. 23), Trueno (No. 10), Aczino (No. 7). And it gave space to pioneers that unapologetically meshed different genres like Cartel de Santa (No. 20), and Pato Machete (No. 9). .
It's no surprise that people have their personal opinions about the rankings. In this case, Billboard ranked the emblematic artists based on: the rapper's work/achievements, cultural impact, longevity, lyrics, and flow. However, even though they have their reasons for each artist, the bottom line is it's difficult to highlight every Spanish-language country's rap wins in just one article, so let's give them a break.