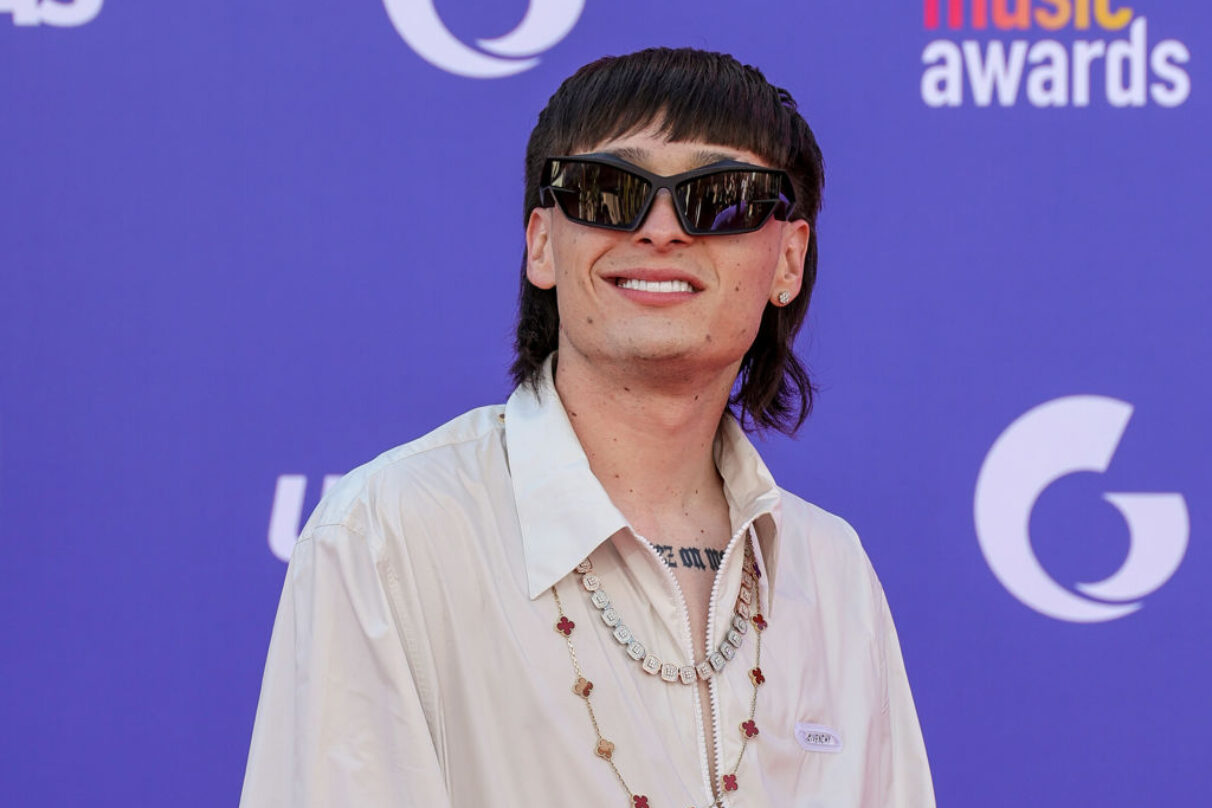 WATCH: Peso Pluma Releases New Heartbreak Anthem "Bye" With Music Video
It's bound to be a sad boy summer. On May 26, Peso Pluma dropped his newest sentimental heartbreak anthem, "Bye." The skyrocketing Mexican rapper also released a cinematic music video to go with it.
The music video, directed by Edgar Nito, follows Peso dealing with breakup turmoil. It starts with Peso driving a muscle car in a deserted landscape. Later, we see a woman in a jeep following him at full speed. He tries to escape her, but she eventually catches up to him. While this happens, other shots show him surrounding himself with other women — specifically lip-locking with the television host and model Dania Mendez — drinking wine. At the same time, he sings about finally saying goodbye to a past love. Towards the end of the video, he drives off, eventually losing the femme driver–presumably a metaphor for finally getting over the ex-lover.
In the new slow tempo and emotional track, Peso's distinctive vocals describe a hard breakup. With heartfelt lyrics like: "El dolor / Poco a poco se fue borrando / Tú y yo / Nuestra historia se ha terminado [The pain / Little by little was erased / You and I / Our story is over]," and "Bye / Mejor sigue tu camino / Mientras fumo y tomo vino / Que estar contigo ya no me convino [Bye / Better be on your way / While I smoke and drink wine / Being with you no longer suits me]," the raspy crooner puts his heart on his sleeve and shows his listeners a more intimate side of him.
Fans are excited about the new song and video. A Twitter user wrote: "bye de peso pluma is my new musical obsession." A YouTube user, Steve Cayo, commented: "A song that no one expected but we all needed ?."
This new solo track follows the artist's latest collaboration, "77" with Eladio Carrión. Besides his hit collaborations, his latest solo tracks include "Por Las Noches" and "30 Tiros." As far as live performances go, Peso is set to continue his Doble P Tour in Seattle, WA, on June 8.
Watch the official video for "Bye" below.