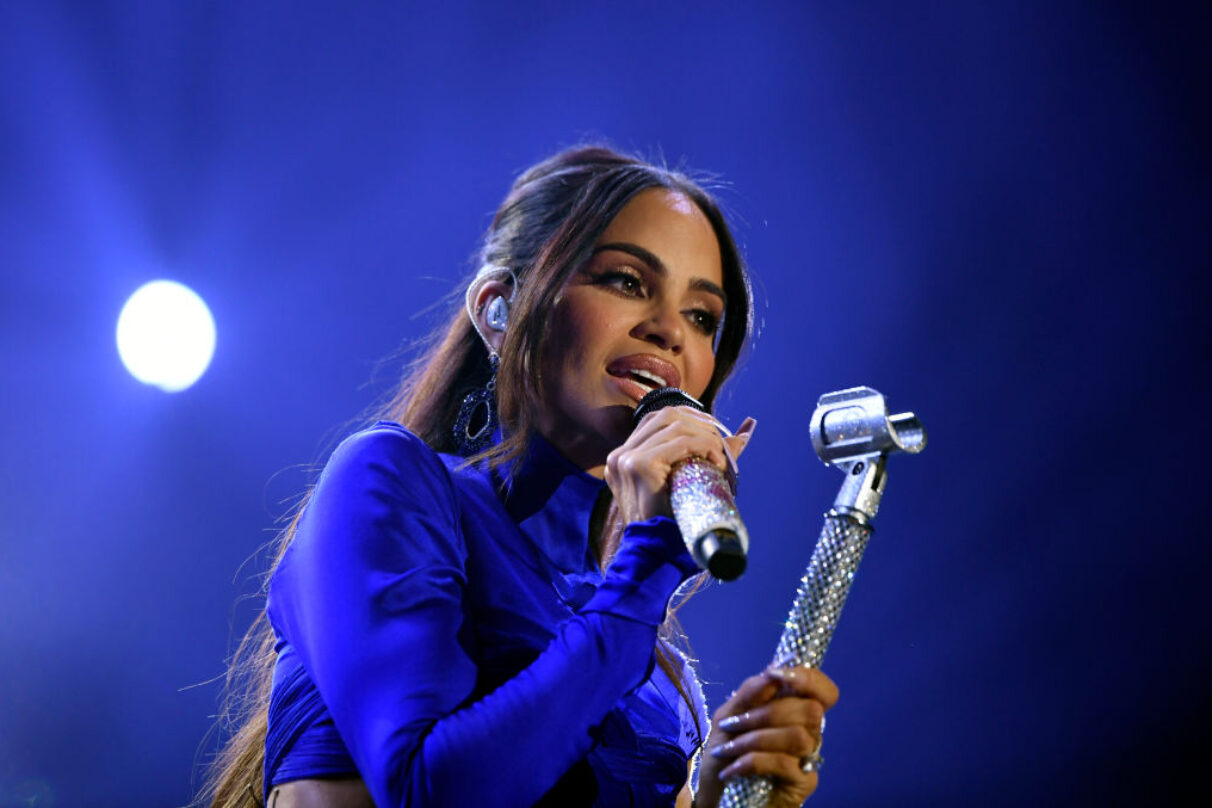 WATCH: Natti Natasha Dedicates Latin American Music Awards Performance to Raphy Pina
Last night (April 20), Natti Natasha gave a moving performance at the 2023 Latin American Music Awards as she premiered her latest single, "La Falta Que Me Haces." The lyrics, which describe missing someone deeply and not being able to be close to them, were dedicated to her fiancé Raphy Pina.
The Dominican singer, who was also on co-hosting duties alongside Julian Gil and Galilea Montijo, first teased the performance earlier this week with an Instagram post of a hand-drawn illustration of herself, presumably from Pina. "My baby always surprises [me] with the details," she wrote in the caption. "There's still pure love left whom we miss."
Natti set the emotional tone of the performance by appearing on an elevated platform with only a spotlight and a projection of the moon behind her. She performed with minimal frills and let put her vulnerability on full display. "For all the people that need this song, I didn't know I needed it until the day we made it," she said. "If you're watching this, Raphy, we all love you." 
Pina, CEO of Pina Records, was found guilty on charges of illegally possessing firearms with a sentence of 41 months in prison. Natti revealed she and her daughter were able to visit him last August. In an interview after the judgment was passed, the "Criminal" singer described the situation as a "nightmare."
Natti had been quite active leading up to the Latin AMAs performance. In March, she released music videos for her singles "Algarete" and "En Bajita," a collaboration with Justin Quiles and Omar Courtz. Last week, she made a surprise appearance at the Coachella Music Festival when she joined fellow Latine pop star Becky G on stage for a performance of their hit collaboration "Sin Pijama."
Watch Natti Natasha perform "La Falta Que Me Haces" at the Latin American Music Awards below.