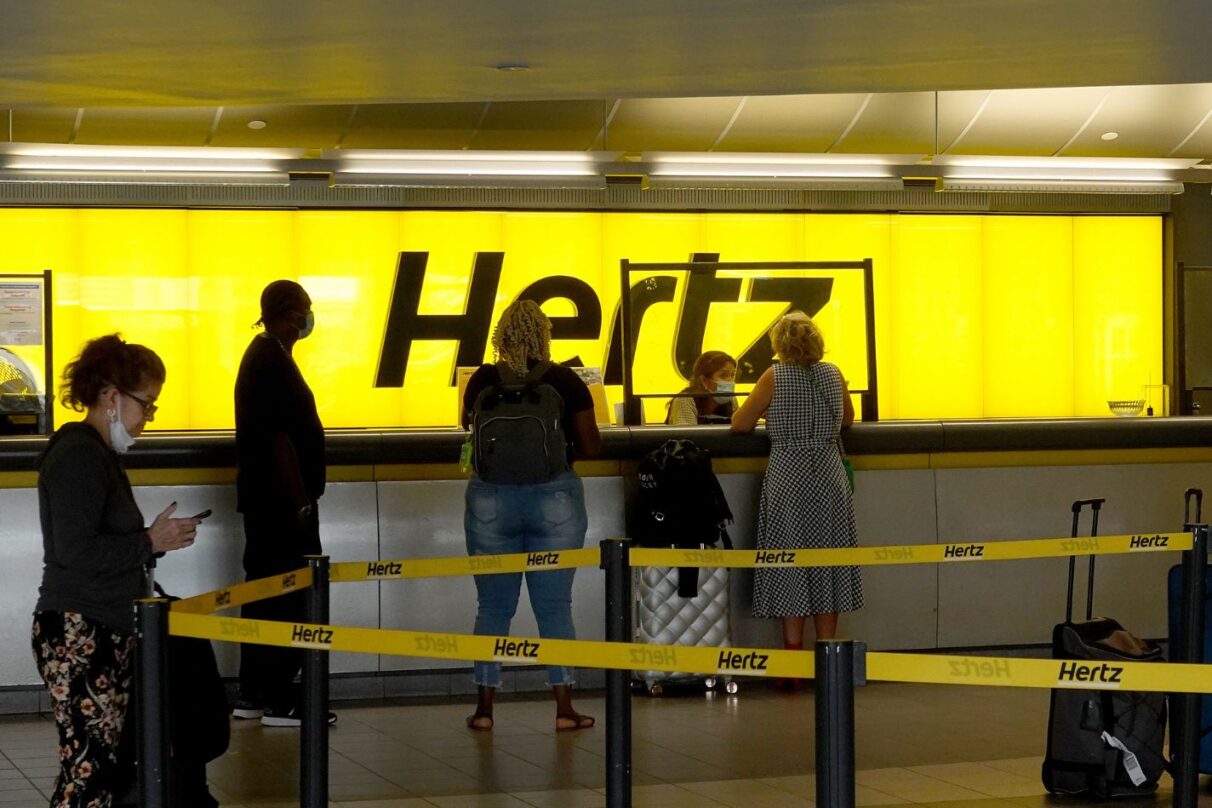 Puerto Rican Man's Experience at Car Rental Goes Viral After Being Denied Service
A Hertz car rental in New Orleans has apologized for a recent incident caught on camera where one of its employees denied a Puerto Rican customer from renting a vehicle because he did not have his passport.
Apparently unaware that the man's Puerto Rican driver's license would suffice to rent a car since Puerto Rico is a U.S. territory, the Hertz employee refused to rent the customer, Humberto Marchand, the vehicle he had reserved.
"You're denying me because I have a driver's license which is a valid ID?" Marchand, a U.S. citizen, said on camera in English. "It is a valid ID."
During the incident, the employee at the Hertz at the Louis Armstrong International Airport told Marchand, "I need you to go about your business" at least four times after he was denied service. She threatened to call the police if Marchand didn't leave. He replied: "Yes, please, call the police."
The police officer wasn't any help either. He allegedly threatened to "call border patrol" if Marchand didn't leave the area. The officer's comment was not captured by his body camera, according to the police department.
According to CBS correspondent David Begnaud, Marchand is a "federal law enforcement officer of 25 years."
Hertz apologized to Marchand and refunded him for the rental car. "Hertz accepts Puerto Rican driver's licenses from our customers renting in the U.S. without requiring a valid passport," the company said in a statement. "We are reinforcing our policies with employees to ensure that they are understood and followed consistently across our locations."
This also follows a separate and equally troubling incident in Chicago where a Puerto Rican man was arrested and then detained "on suspicion of being an illegal immigrant," proving that our community as a whole is a target in the U.S.
Eduardo Caraballo was arrested in connection to a stolen car, which he denies being part of. When his family posted his bail and brought his ID and birth certificate, the U.S. Immigration and Customs Enforcement (ICE) kept him for three days because they thought the documents were fake and Caraballo was an illegal immigrant.
It took Illinois Rep. Luis Gutierrez intervening to get Caraballo out. Gutierrez said, "Here we had an American citizen, that the federal government… could not determine, for more than three days, his status as an American citizen. It's very, very, very dangerous ground to tread."