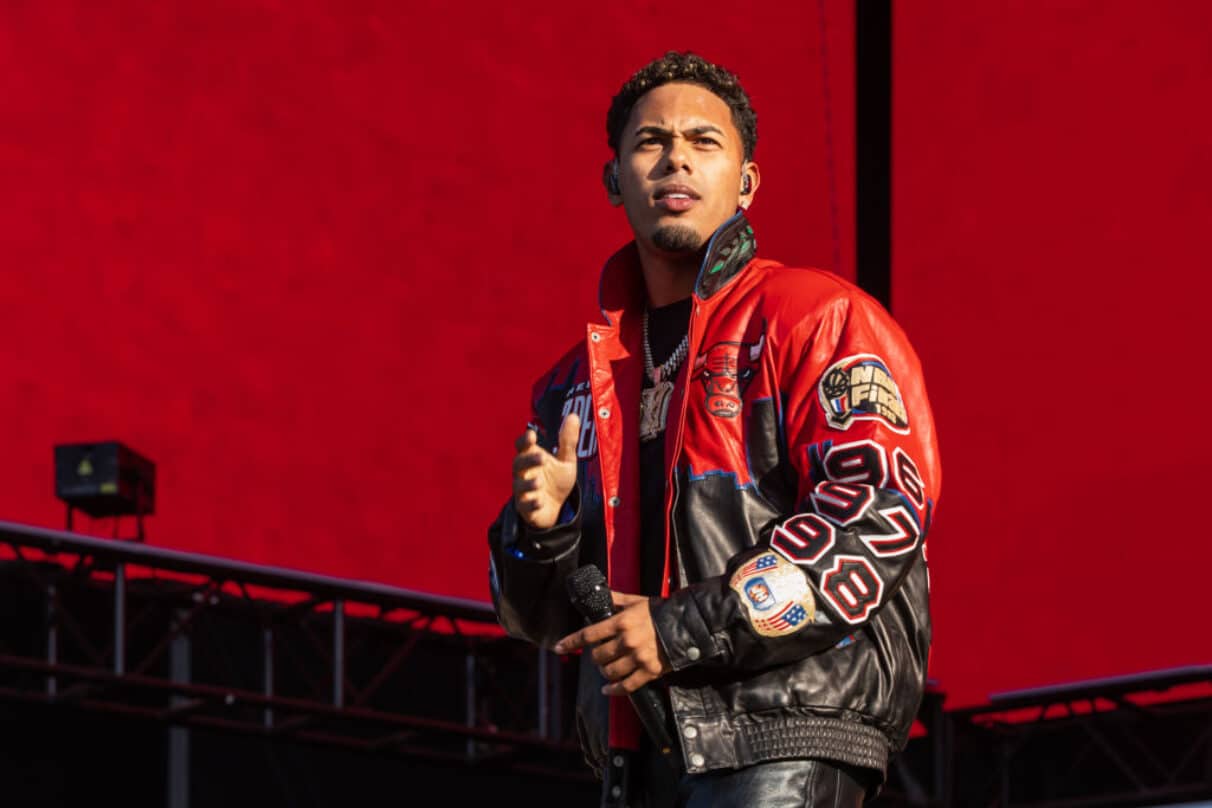 WATCH: Myke Towers Finally Releases Music Video for Global Hit 'Lala'
Myke Towers is showing off his tongue game in the new music video for "Lala." The steamy music video co-stars Spanish actress Maria Pedraza, whom you'll quickly recognize from Netflix's Elite. The two exude their on-screen chemistry throughout the three-minute video released today (July 28).
The Spanish actress shared her scenes from the video, writing on Instagram, "Lala is finally out.. ?????".  Even Cristiano Ronaldo's wife Georgina is showing her support for Pedraza's participation in the video, writing "Preciosa?" on her post. 
The song is off his fourth studio album LA VIDA ES UNA, which came out in March and includes a total of 23 tracks. Though "Lala" was the second to last track on the album, it has recently made a global impact by reaching the number one spot on both Spotify Top 50 Global chart and Billboard's Global Exclu. U.S. chart. In addition, the song is also a trending sound on TikTok, with over five million creations made. 
When he dropped his highly anticipated fourth album, he thanked his fans on Instagram, writing, "Gracias a todos los Fanaticos por el apoyo!!! Dejanme saber tu favorita hasta ahora ?".
Shot in Jávea, Spain, and directed by Aitana Sainz and Gus Carballo, the music video takes place in a mansion off the coast of the Balearic Sea with an infinity pool. Towers shows off his strong build six pack as he serenades the actress. The two start with mismatched clothes and end the video in matching white ensembles. 
The Puerto Rican's song has hit number one on the Spotify charts in Argentina, Bolivia, Chile, Colombia, Costa Rica, Dominican Republic, Ecuador, El Salvador, Guatemala, Honduras, Nicaragua, Panama, Paraguay, Peru, Spain, Uruguay, and Venezuela. 
Moreover, Towers is gearing up for his North American tour, La Vida Es Una, which will stop in 24 cities. The first show kicks off on Sep. 20 in Guadalajara, Mexico, and wraps up in Miami, FL, in November. 
Watch the "Lala" music video below.