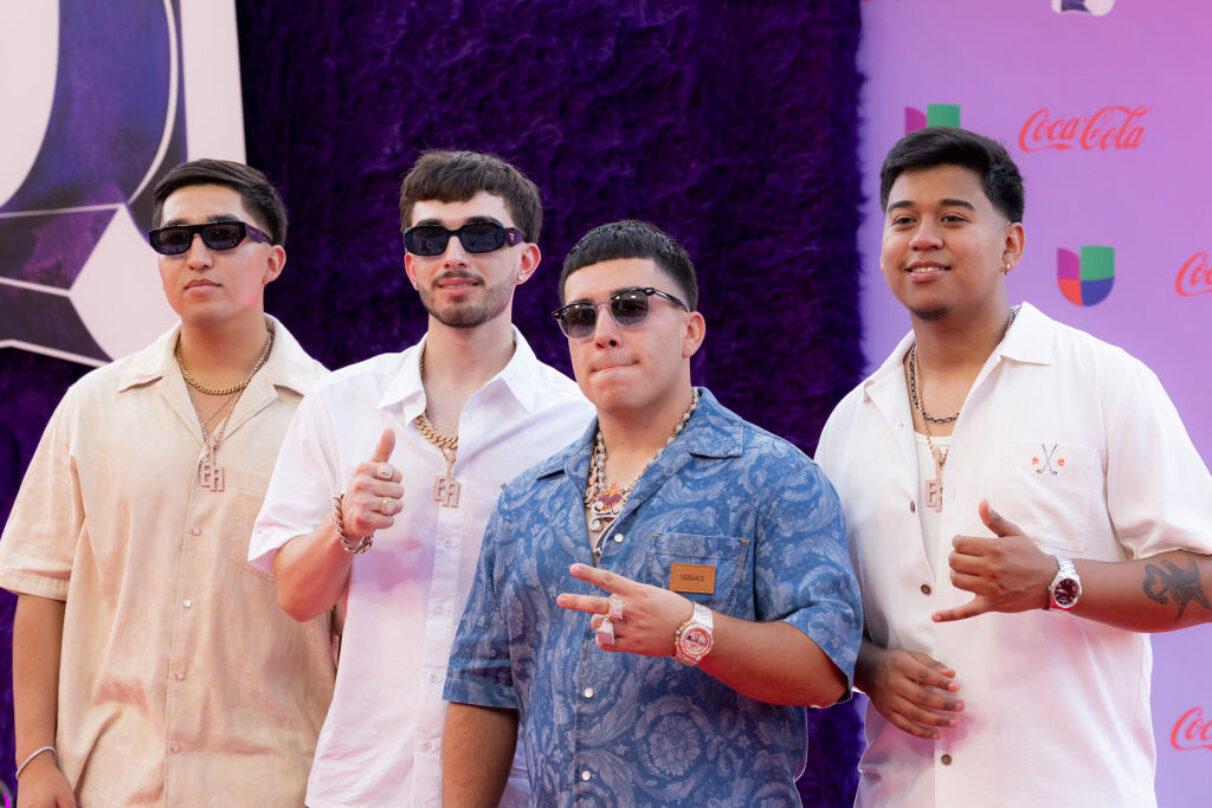 WATCH: Eslabon Armado Performs 'Ella Baila Sola' on 'Good Morning America'
From getting a KIDZ BOP cover to being performed in popular national television shows, Eslabon Armado and Peso Pluma's "Ella Baila Sola" is the song of the year. The latest milestone? Eslabon Armado performed the song in Good Morning America, making history as the first regional Mexican music group to perform on the show.
To kick off Our Heritage Month with the right foot, the band performed their hit single to the masses. In the introduction, the segment's host read one of the band's biggest accolades to date: being the first música mexicana group to hit No. 1 on Billboard's Global 200 chart. She also mentions they're the first regional Mexican band to perform at GMA.
When she asked the group's vocalist, Pedro Tovar, how it felt to reach the milestone, he said: "I think it's a blessing for us. It's totally another feeling for us. We've been on other shows, but I think this is one of the most important ones for us." He shared how his teachers would watch the show and how it feels weird to now be on it.
Later, when the host asked what the smash hit was about, the DESVELADO singer explained it was about a girl dancing alone who caught your attention. The band then performed the song with three added accompanied musicians. The sans-Peso Pluma performance highlighted Tovar's vocals, and his on-stage charisma shined through the broadcast. At the end of the performance, Tovar gave a shout-out to Mexico and everyone watching the national television show.
"This was made possible because of our fans, our family, and everyone who has supported us throughout our entire journey. We are very proud to represent Mexico at Good Morning America, and we are very proud to be Mexican," Tovar told Remezcla over email after the performance.
Social media users are excited to see our Latine community represented on a huge platform. An X user wrote: "Eslabon Armado on GMA…. Latinos taking over 💯." Another X user echoed the same sentiment: "what great way to start the day with eslabon armado on GMA #HispanicHeritageMonth."
Others are hoping for more representation. "Eslabon Armado performing live in recognition of Hispanic Heritage month is LOOOONG OVERDUE! We should be seeing a lot more Hispanic entertainers on GMA and more frequently. Hispanics are the foundation of America. A lot less country music entertainment," they wrote. 
Eslabon Armado is gearing up to perform their next live shows. Their next performances include Tulsa, OK (Oct. 13), Garland, TX (Oct. 14), and Laredo, TX (Oct. 28).
Watch the full segment and live performance on Good Morning America below.