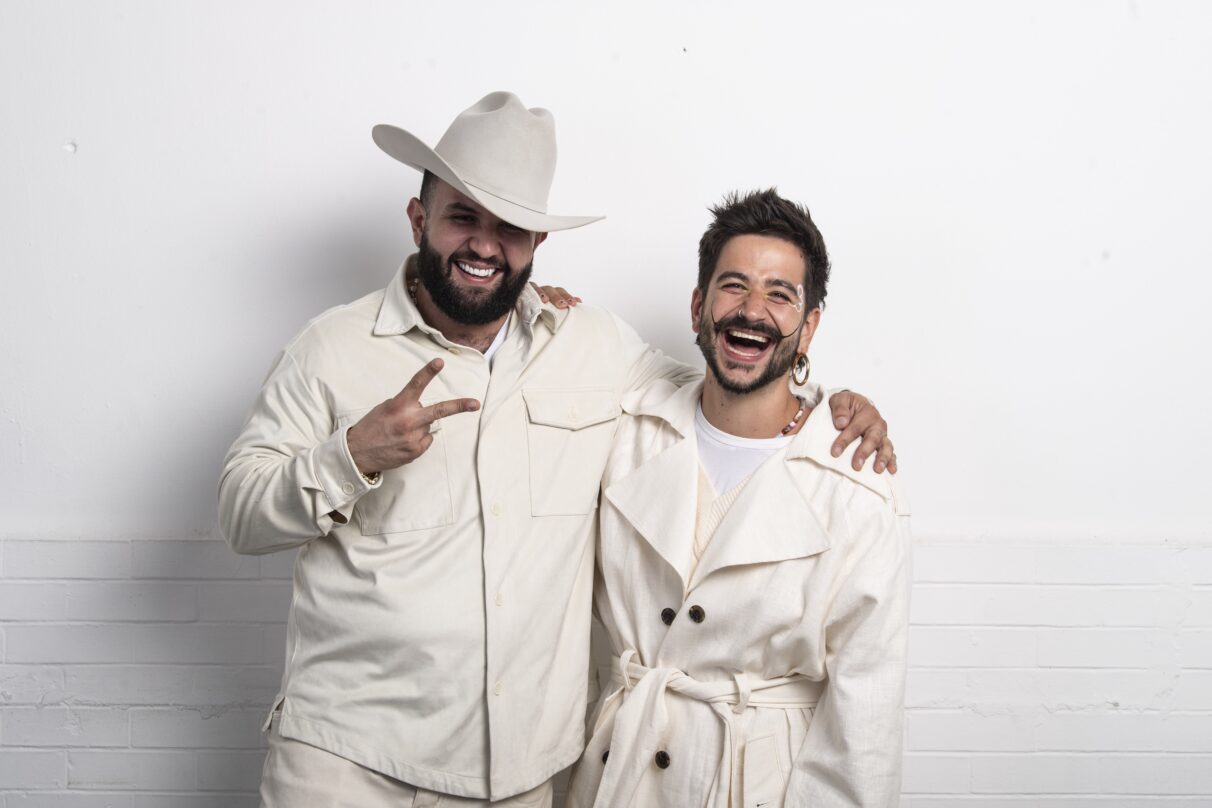 WATCH: Carin León Drops New Album & 'Ni Me Debes Ni Te Debo' Collab with Camilo
On May 18, Carin León released his highly-anticipated 18-track album Colmillo de Leche. With the album release, the regional Mexican star also dropped his newest music video for "Ni Me Debes Ni Te Debo," a collaboration with Camilo.
"Colmillo de Leche is one of the most important projects I've done throughout my career," León shared in a press release. "I get to show feelings and dabble in styles that I had not dared to before. Always keeping the regional Mexican sound as the soul of the album, but fused with flamenco, a bit of salsa, country, American folklore, blues, and soul. All the genres that have shaped me as an artist and as a person."
He continued, "Being able to mix it all together on one record is something very refreshing, both personally and for the regional Mexican genre."
On the album's newest single, "Ni Me Debes Ni Te Debo," with the Colombian singer, the touching lyrics touch on letting go of someone without feeling the need to owe them anything. The slow-tempo ballad features Camilo singing about being grateful for what the couple lived, but at the same time, recognizes that it's time to move on with their lives. 
The new music video for "Ni Me Debes Ni Te Debo," directed by Charlie Nelson and Nuno Gomes, starts by showing the aftermath of a tragic car accident. Though we think that the male victim survived at first, we see that, in reality, he's the one that's being taken to the ambulance. The male's spirit tries to revive his human self but eventually realizes he can't. He then tells his presumed lover that's witnessing everything: "Ni me debes ni te debo," and walks away with the two vocalists who show him empathy.
Colmillo de Leche shows how dynamic León's range in música mexicana gets. In his poetic and heartfelt songs like "Primera Cita," "Necesito Encontrarte," and "Te Pedí," he emotionally croons about love and loss. On the other hand, in his kiss-off anthems like "Deja de Chingarme" and "Si Es Cierto Que Te Vas," he embodies his more bad boy IDGAF attitude. Another song that shows his versatility is "Mi Alma Embrujada," which dips into Cuban influences.
As far as collaborations go, the new album has duets such as the country-influenced song "Pedazo de Tonto" with Luis Mexía, the heartfelt track "De Piedra a Papel" with Pablo Alborán, the sorrowful "Mil Maneras de Morir" with Kakalo, and the Los Tigres Del Norte cover "Corazón de Oro" with Los Hijos de Frank. It also includes the upbeat collaboration "Vete Yendo" with Ángela Aguilar.
To help promote this new album, León will embark on his Colmillo De Leche Tour in Rosemont, IL, on Aug. 10. It will wrap up in Charlotte, NC, on Oct. 8.
Watch the official music video for "Ni Me Debes Ni Te Debo" below.