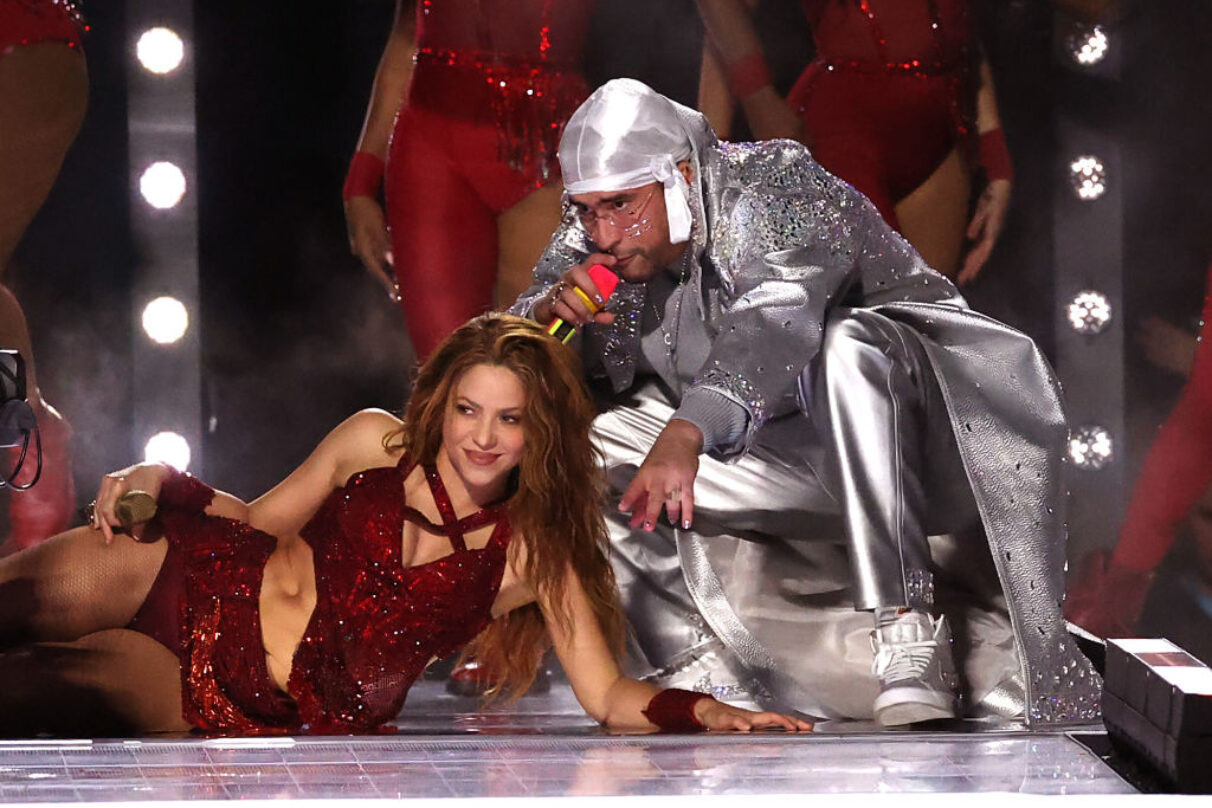 Wait, Is Bad Bunny Headlining the Super Bowl Halftime Show in 2024?
Wait a minute… Are we getting more representation at the Super Bowl halftime show next year? Well, there are now rumors that Bad Bunny is under consideration to perform his second halftime show in 2024 — this time, as a headliner. The Super Bowl will take place at the Allegiant Stadium in Las Vegas, NV, on Feb. 11, 2024. 
In 2020, the Puerto Rican icon was part of Jennifer Lopez and Shakira's show-stopping halftime show in Miami. The emblematic artist made a quick cameo, meshing his hit single "I Like It" with Shakira's "Chantaje" in less than a minute. He also sprinkled his track "Callaíta."
Four years later, is it possible we will see a whole halftime show from the historic Coachella headliner in Sin City? Though it's only a rumor, some sites are reporting Benito and other contenders for 2024's massive event. Other names circulating the rumor mill are Miley Cyrus, Harry Styles, Jack Harlow, and Taylor Swift. Rumors of Swift participating in the show have already been shut down. The same source reports that Styles' participation probability is "less than zero." It's important that we emphasize that these are only rumors, but the thought does have fans getting excited about the possibility. 
Fans are making their case about why Benito deserves this spotlight. A fan wrote: "I don't understand the initial bad bunny superbowl hate. I think that's a solid choice. He puts on a good show, and hate it or not that show would break record views. Which is what the NFL wants. It's OK to step out of the bubble." 
Others stress that NFL has a global audience; and that Las Vegas has a sizeable Latine population. "A lot of ignorance in this thread. Bad Bunny is an global superstar & the NFL is trying to make football a global sport. You see this with the games in London, Mexico, & Germany as of late. Secondly, Super Bowl 58 is in Vegas, a city with a large Latin population," a social media user wrote.
While it's all speculation, seeing this global milestone happen for Benito would be major. We'll just have to wait and see how the rumor unfolds.