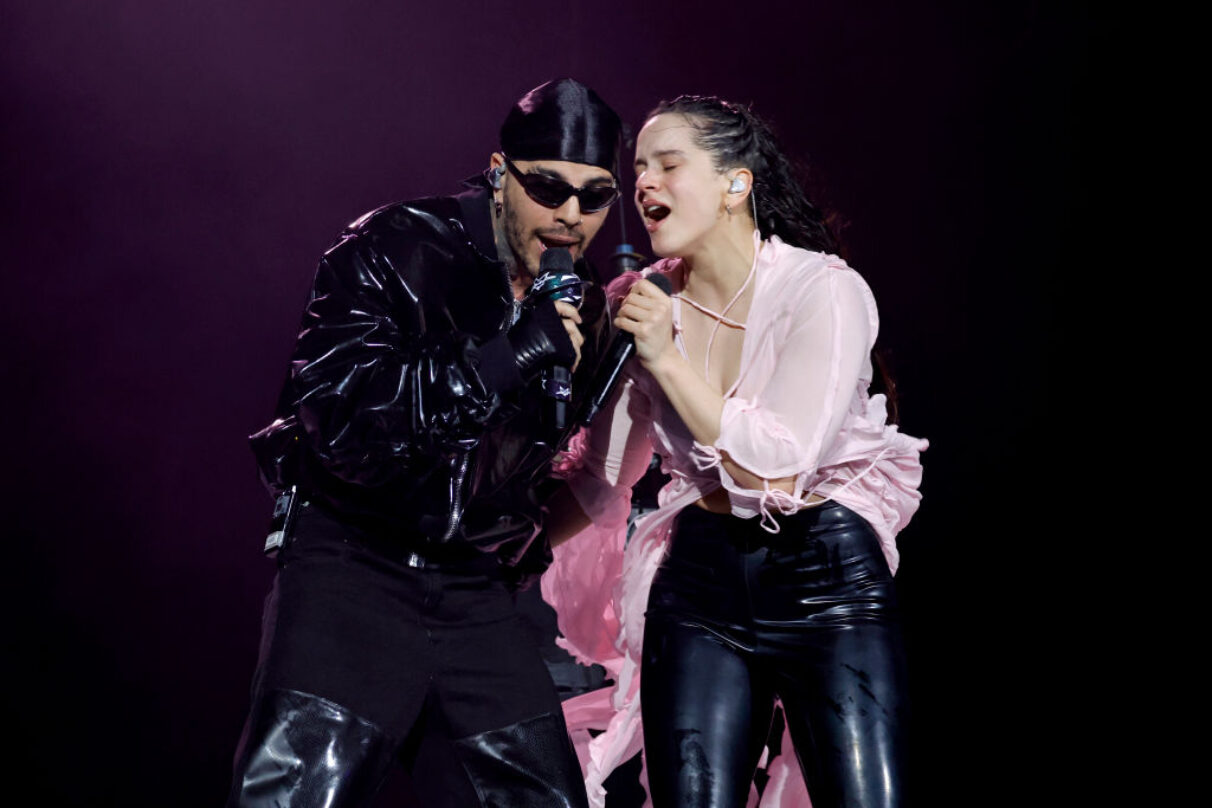 The Internet Is in Tears Following Rauw Alejandro's Song for Rosalía
Today, Aug. 10, Rauw Alejandro dropped a post-breakup song dedicated to his ex-fiancé Rosalía. The track, titled "Hayami Hana By Raúl," delved into his love for the Spanish singer while also giving listeners a glimpse into the emotions and factors that played into their split. 
The five-minute-long song features lyrics that touch on the fact that the couple fought and the pressures of their world as celebrities with the press and social media. He brings up distance and their schedules, asking, "Trabajamos sin parar, ¿pero hasta qué punto?" Rauw Alejandro also clarifies that there are no hard feelings, and this song isn't a grievance. 
After the track's release, many immediately took to online to share their emotions about the sentimental song. Everyone seems to agree on one thing: This song cuts deep. "So we're all unexpectedly crying today cause of rauw's new song huh," wrote one Twitter user, while another wrote, "Quién sufrió más Jesucristo (lo crucificaron) o yo (acabo de escuchar Hayami Hana de Rauw Alejandro a Rosalía)???"
Last month, the news broke that Rosalía and Rauw Alejandro split up after more than three years together. Shortly after, Rauw confirmed the breakup and dispelled the cheating allegations circulating online at the time. "During all these years, you have been part of my professional achievements, as well as all the happy moments I have lived through as a couple. I never saw myself in the position of even thinking that I would have to make a public statement about this very private matter for me," he wrote online. Rosalía also shared a statement expressing her admiration for Rauw and stating that "this moment is not easy."
Listen to the song here.