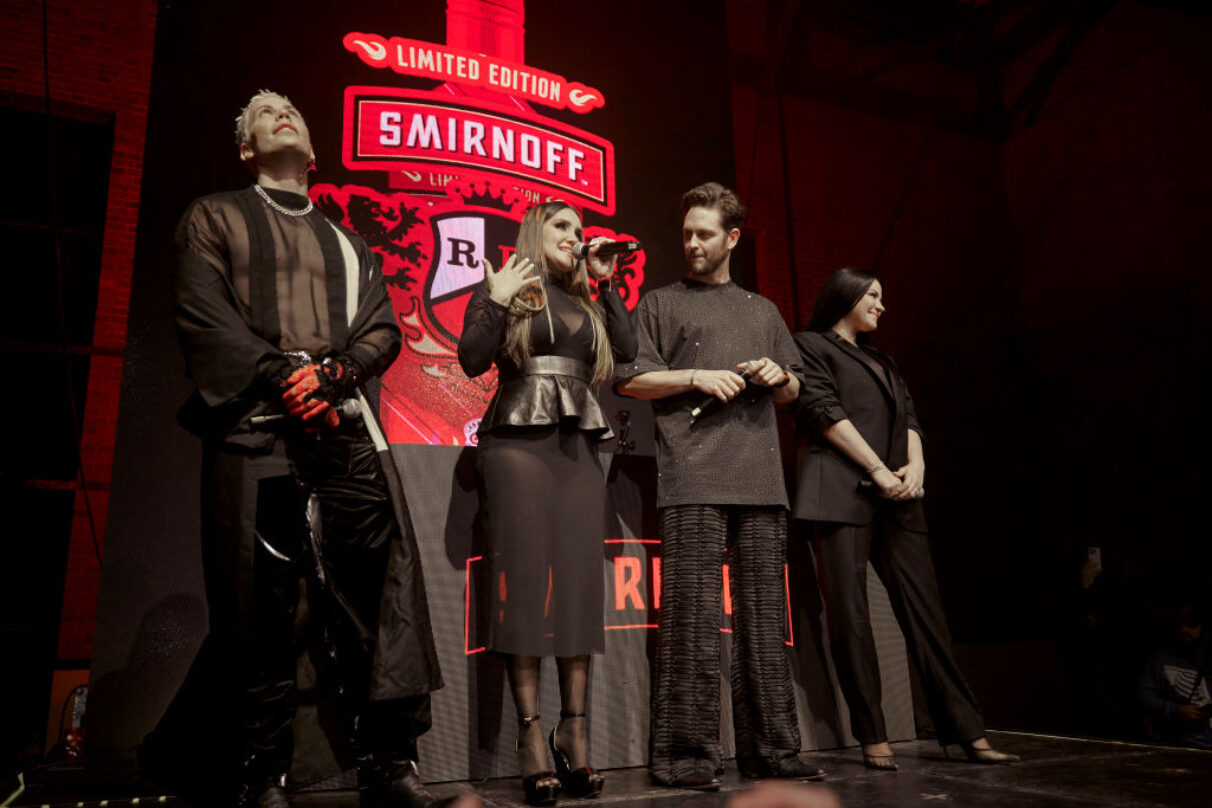 RBD Releases Statement Following Death of Photographer at Promo Event
RBD has responded to the news about a Spanish photographer who died at a promotional event in Mexico City last week. Over the weekend, the members of the Mexican pop group sent their condolences to the family of Alberto Clavijo.
On July 19, Alberto Clavijo died at a Smirnoff promotional event with RBD in Mexico City. He fell four stories through a void in the floor at Parque Bicentenario. According to Mexican TV personality Daniel Bisogno, Clavijo was transported to the hospital by ambulance. Unfortunately, there was nothing the doctors could do about his fatal injuries sustained from the fall. He was 32 years old. 
While calling Clavijo's death a "sad and difficult situation," Smirnoff distanced itself and RBD from the tragedy. The alcohol brand said it wasn't involved in the organization of the event. Smirnoff added that neither the campaign nor RBD were close to where the photographer lost his life.
RBD then released a joint statement about Clavijo's passing in the band's Instagram stories. They shared their condolences while backing up Smirnoff's statement about not being near the scene of the accident. 
"All of us RBD deeply regret what happened this Wednesday at the event for which we were hired," the Mexican band said in the statement. "This is a very unfortunate fact that deeply breaks our hearts. We send all our love and our most sincere condolences to the family and loved ones of Alberto Clavijo. We also want to clarify that neither RBD, nor our team, were at the scene when the events occurred, nor were they part of the organization of the event. Much love!" 
On Twitter, Anahí also shared her own condolences, though she was the only member of the group who was not present at the event. "There will never be the right words for something so painful," she wrote. "Although I was not at the event, and I don't know who organized it or who is responsible for what happened, to Alberto's family, they can wholeheartedly count on me." In his personal Instagram stories, Christian Chávez shared an image of a burning candle in front of a black background. 
RBD will kick off the band's reunion tour next month. The first date of the Soy Rebelde Tour will take place at the Sun Bowl Stadium in El Paso, TX, on Aug. 25. In addition to visiting the U.S. and Mexico, the tour was extended to include Colombia and Brazil.