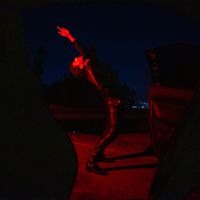 Nieri Is Out With "In Our Eyes"
Milan-raised and LA-based artist Nieri just dropped "In Our Eyes," his third single this year that follows in the footsteps of "Beautiful Music" and "Face". Intricate electronic pop music oozes modernity while the underlying message of the carefully crafted lyrics is simply profound. Bravo to Nieri for creating such a memorable and at the same time playful single!
Nurtured by his European roots and inspired by his life in LA, Nieri pairs catchy melodies, punchy drums, analog synths, and personal lyrics to create fresh electronic pop that gets you dancing through the night.
Give Nieri a follow on Instagram