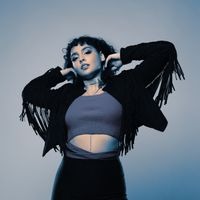 Ana E. La Muñeca On A Hot Streak With "Sensorial"
Ana E. La Muñeca comes out with a new song called "Sensorial", a mellow latino song that tickles all the senses. Leveraging her beautiful, soft vocals with the addition of distinctly Spanish-sounding guitar and beat combination, Ana E. takes the song to impressive heights as she alternates singing in English and Spanish.
Ana E. is a multicultural songstress whose debut single "Notice" arrived as an atmospheric R&B song with melodious acoustic guitar, analog synth embellishments backed by percussion influences and feel good drums . "It's catchy chorus and smooth vocals" will surely have you singing along!