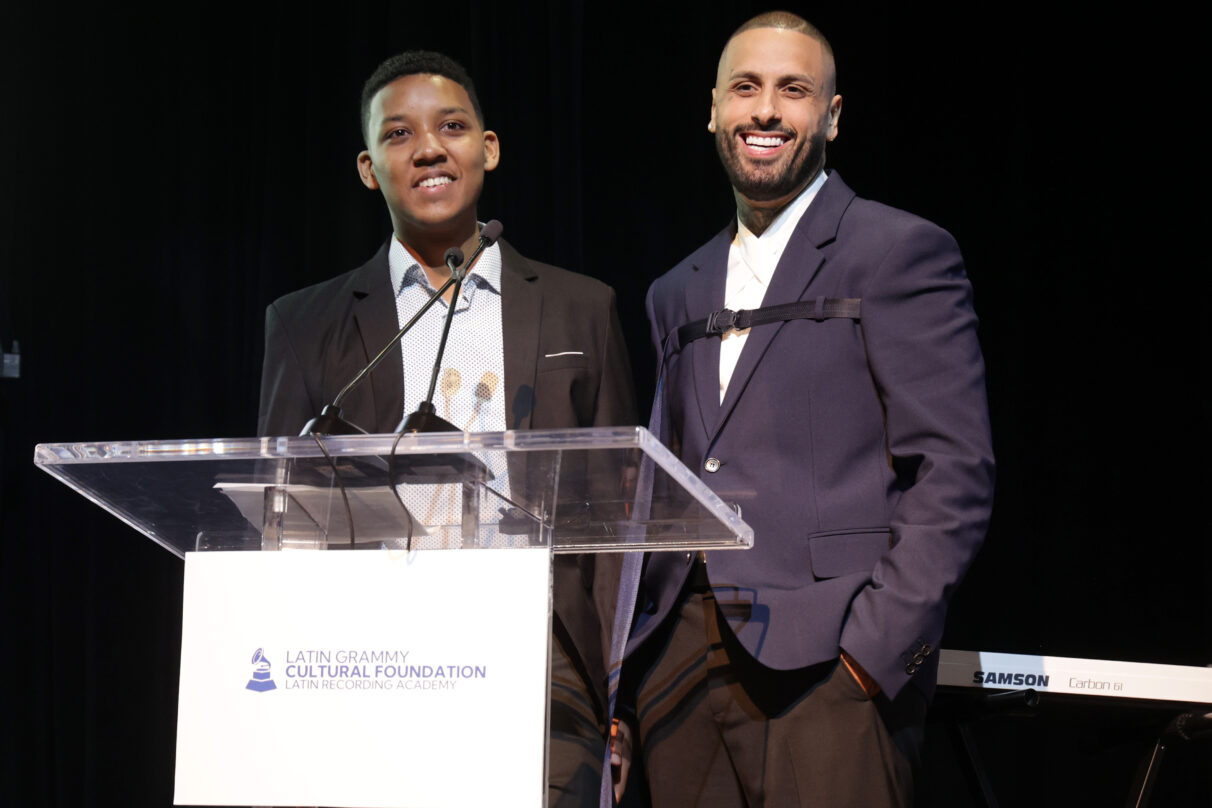 Nicky Jam Awards Scholarship to 19-Year-Old Dominican Pianist
Nicky Jam is changing one 19-year-old's academic career with a scholarship of a lifetime. The Puerto Rican artist joined forces with the Latin Grammy Cultural Foundation and awarded the Nicky Jam Scholarship, known as the The Prodigy Scholarship, to Dominican pianist Leomar Cordero. 
On Thursday (Aug. 24), Nicky Jam and the Foundation gathered for a special ceremony in Miami, FL, to present Leomar his award, which holds a maximum value of $200,000. 
"I love being able to support the youth," Nicky Jam tells Remezcla. "For me, it's everything. It's bigger than any award, to be honest. The reason why I did my story on Netflix was because I wanted to give my story to the kids that think come from a dark spot, to tell them that they can make it." 
Cordeo, who is from La Romana, will be pursuing a bachelor's degree at the Berklee College of Music in Boston starting this fall. He tells Remezcla that this award is beyond his wildest dreams. "I feel eternally grateful for this scholarship. First with God, the Foundation and with Nicky. It's a great opportunity that I will maximize," Cordero says. 
When asked about how he'll be representing Dominican culture in music that's not dembow, he shares: "There is already a lot of musical talent from the island that have brought their roots here, and to now be considered one of them and be able to bring my small grain of rice to the bowl, is something that means the world." 
The Latin Grammy Cultural Foundation founded The Prodigy Scholarship nine years ago to support music education and Latine music genres. Previous sponsors include: Sofia Carson (2022), Juanes (2021), Julio Iglesias (2020), Emilio and Gloria Estefan (2019), Carlos Vives (2018), Miguel Bosé (2017), Juan Luis Guerra (2016) and Enrique Iglesias (2015).
In addition, the Foundation also announced the recipients of its annual Gifted Tuition Scholarships and Tuition Assistance Scholarships, which award 43 talented students from diverse backgrounds.