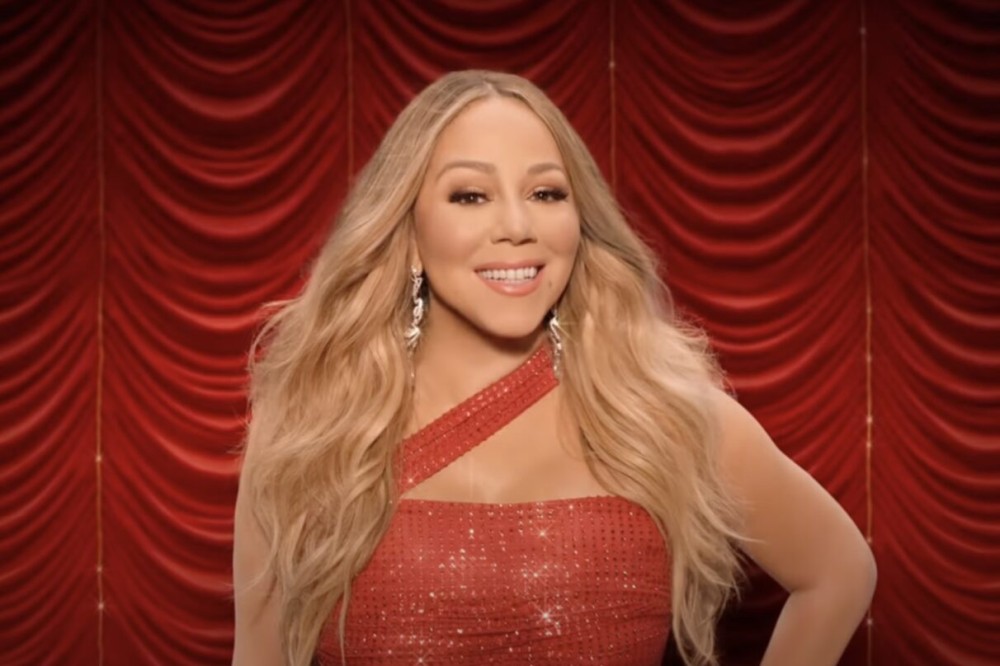 Mariah Carey Finally Gets Decision on 'Queen of Christmas' Trademark
The U.S. Trademark Trial and Appeal Board decided not to wish Mariah Carey a Merry Christmas this year. On Tuesday (November 15), the board denied Carey's effort to trademark the phrase "Queen of Christmas."
According to TMZ, Carey's attempts to trademark "Princess Christmas" and "Christmas Princess" were also blocked. The decision means that other creators can call themselves the "Queen of Christmas."
Two of those singers, Darlene Love and Elizabeth Chan, should be happy with the board's decision. When news broke this past summer that Carey was trying to trademark the phrases, Love posted online that "[Former Late Show host] David Letterman officially declared me the Queen of Christmas 29 years ago" and wondered if Carey's legal maneuvering would mean she couldn't use the title anymore.
"At 81 years of age, I'm NOT changing anything," she wrote. "I've been in the business for 52 years, have earned it and can still hit those notes! If Mariah has a problem, call David or my lawyer!!"
During her career, Chan has recorded 12 Christmas music albums, one of which is called "Queen of Christmas." She's also used the title "Princess of Christmas" as a nickname for her five-year-old daughter, who records music with her. Chan filed an opposition to Mariah Carey and her attempted trademark registration.
In a statement, Chan's lawyer said, "This was a classic case of trademark bullying. We are pleased with the victory and delighted that we were able to help Elizabeth fight back against Carey's overreaching trademark registrations."
Chan added: "I did this to protect and save Christmas. Christmas isn't about one single person – it's about everybody."