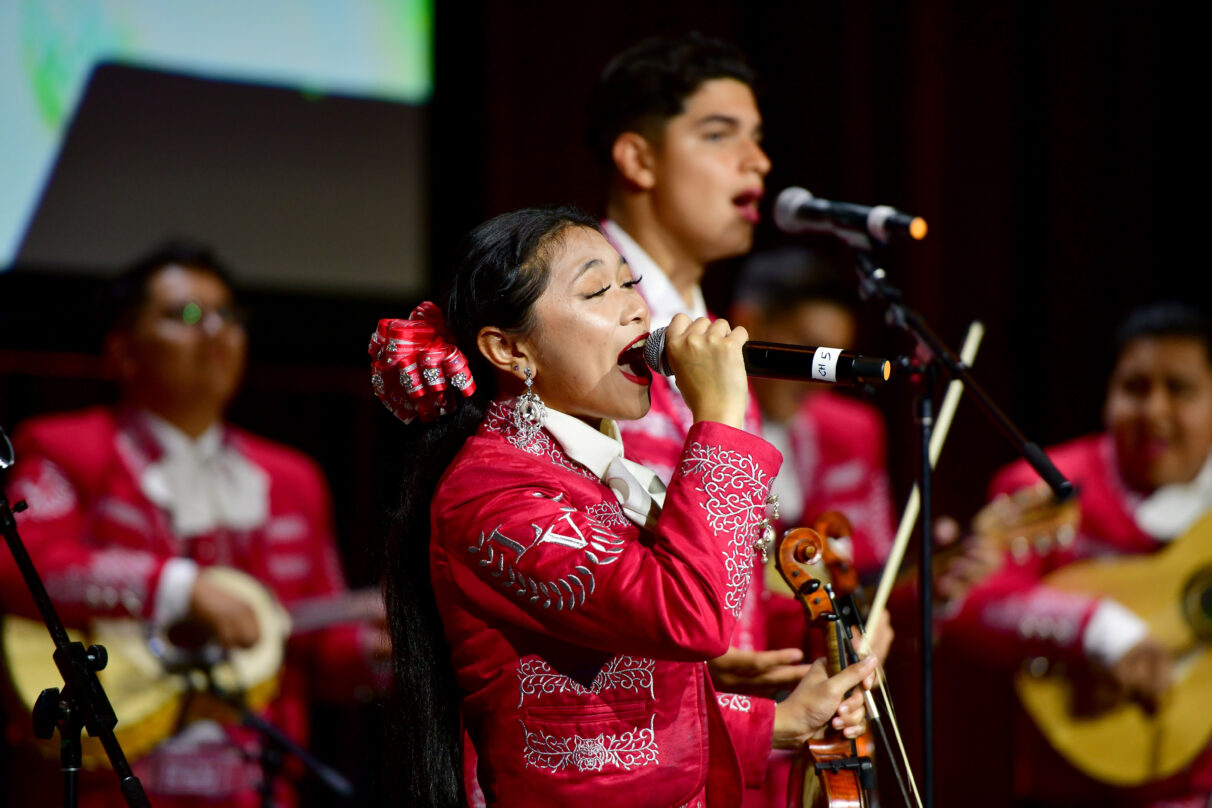 Mariachi High School Competitions at Heart of New Drama Series — Here's What We Know
Are you ready for endless versions of "Volver" played by talented mariachi high school students from across the United States?
According to Deadline, a new non-scripted drama series set in the world of high school mariachi bands is in development at British-based production company Fremantle (The X Factor). The announcement on Thursday (January 19) comes only a few days before the Sundance Film Festival premiere of Going Varsity in Mariachi, a documentary that follows a high school mariachi band in South Texas.
The drama series is based on the New York Times article "A Championship Season in Mariachi Country" by Cecilia Ballí. According to Deadline, the scripted series "will explore the complex world of the mariachi community" and "showcase the bonds that exist among Latino youth as they prepare and compete in this epic and resonant competition."
"Mariachi is growing throughout the country as a virtuosic art form and as a school music program," Ballí, who will serve as an executive producer, told Deadline. "I love that this project tells a quintessentially American story about Latinos and the U.S.-Mexico border, and I'm excited that television will help bring it to larger audiences. It's one of the most special things happening in arts education nationally, and the music will fill you with pride and joy."
Dante Di Loreto, President of Scripted Programming at Fremantle, described the mariachi world as one that is "vibrant, captivating and emotionally engaging."
He also went on to say, "In following the true stories of these students and their communities, Fremantle aims to shine a light on authentic personal stories while also celebrating the endless universalities that tie our communities and our country together."