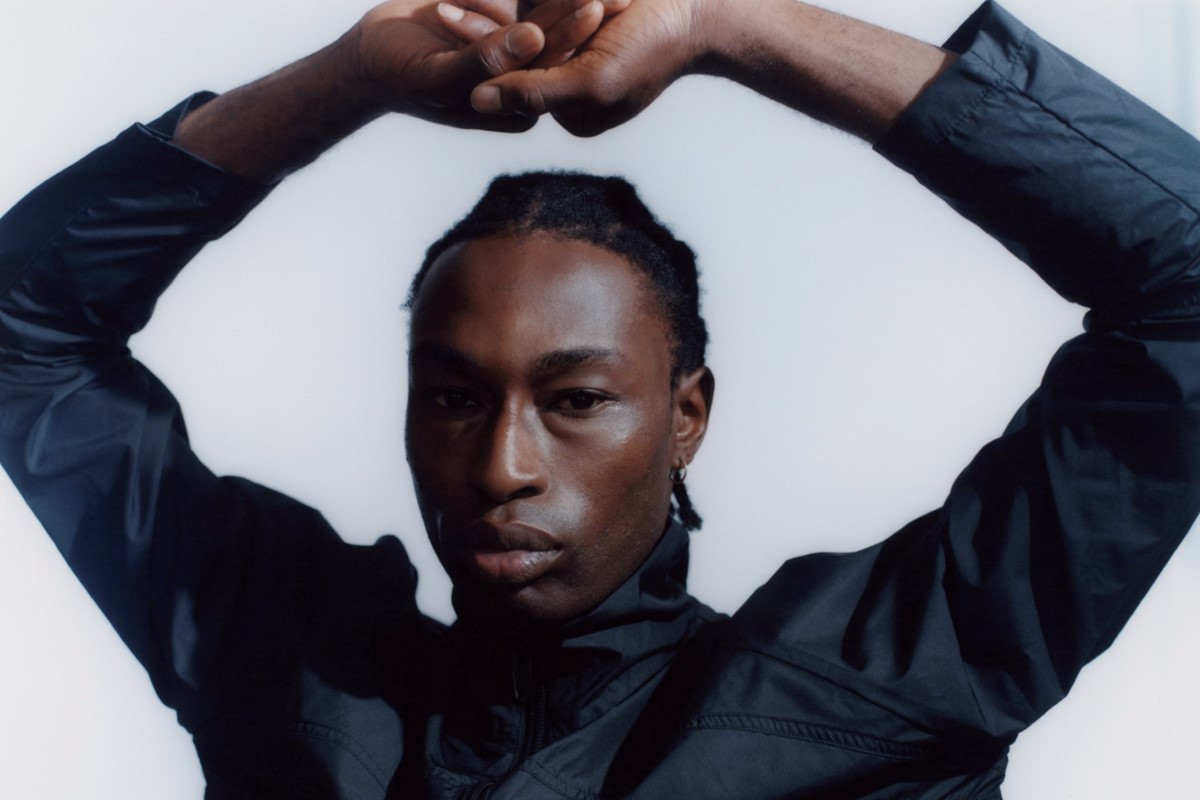 LA label HYMNE wants fashion to get its act together
Shanghai streetwear festival Innersect will play host to Jide Osifeso's consciously-crafted
'art project'
1 Granary
Having worked with some of your favourite talents in music, art, and design, HYMNE is the responsible clothing label to Jide Osifeso's artistry. Since its inception in 2015, the LA-based conscious brand has drawn inspiration from vintage Americana, utility, and irreverent graphic design, reimagining its influences through the lens of recycled and sustainable fabrications. As HYMNE travels to Shanghai for East Asia's leading street culture festival, Innersect 2021, Osifeso is ready to open up his soft-power 'art project' to a wider audience.
Curated by like-minded LA-neighbour Jerry Lorenzo, this year's three-day festival is presented under the theme of Balance and features a standalone programme of guest designers, talks, drops, and events. In addition to immersing attendees in the Fear of God universe, the festival will incorporate the authentic stories of friends and family of the brand. Given their shared outlook, proximity, and history, it should come as no surprise to find HYMNE on the close friends list. "Together, we will present a conscious, community-driven experience that unknots and exceeds consumer desire by showcasing an alternative approach to the restraints of trends," Kaufmann Zhang, founder of Innersect, explains in a statement. HYMNE's alternative approach demonstrates all of this and more.
Read More
The next generation of biotech fabrics sending fashion sustainable
Drug fronts, murder, and Paris Hilton: the rise and fall of Von Dutch
This holiday season, Rihanna is making the yuletide assless
HoYeon Jung just broke into Calvin Klein's socials
As the world wakes up to the climate crisis, there is no escaping the fact that the fashion industry is one of the largest, most resource intensive industries. The current model is pushing the earth beyond its planetary boundaries and challenging social justice. With HYMNE, Osifeso is demonstrating how we can begin to redesign this industry to better create prosperity for all communities and the planet too. "We are a teeny tiny operation in the grand scheme of things, but we do our best," he explains modestly. HYMNE only makes garments out of recycled textiles and leaves the smallest footprint possible. "Although we have a small voice, we can be a part of a chorus of people encouraging the industry to be more aware and responsible with how we conduct ourselves in relation to the planet," he adds. Innersect will turn the dial, so the chorus can be heard at the back of the room.
"HYMNE was never a business, it's more of an art project; a medium of expression I always return to," Osifeso explains. Alongside HYMNE, he also leads Los Angeles-based design firm SVP&S whose clients include the likes of Nike, Reigning Champ, the NBA, Jordan Brand, Top Dawg Entertainment, 100 Thieves, and Universal Music Group, among others. Additionally, after Kerby Jean-Raymond was announced as Reebok's new global creative director last September, Osifeso was his first hire as artistic marketing director. "He's the genius who's been behind your favourite geniuses," the Pyer Moss founder explained at the time.
As a true creative multi-hyphenate working across HYMNE, SVP&S, Reebok, and various collaborations, Osifeso's career has always been one of balance. Regardless of what he's doing, the focus is rooted in making things that are meaningful. "Whether it's an album, an article of clothing, a campaign, the considerations are the same. I don't want to produce anything that's empty or disposable," he explains.  When his to-do list is an infinite scroll, how does he strike a healthy work/life balance while only producing meaningfully? "I learned how to say no," he explains. On a given day he will be working on a myriad of different things for different people and companies, but he's conscious that he only has one brain, two hands, and 24 hours. "When I need to switch off, I go totally AWOL," he admits. "When the noise around me is preventing me from hearing myself, there's a stillness I need to get back to that involves completely detaching and being with my thoughts only." If ever his world is unbalanced, he steadies it. We should all take encouragement. If one of the busiest creative minds in the world can do it, you can do too. 
"I encourage young creatives to be as impractical and audacious as you can possibly be, and make your own rules." Osifeso's message for the next generation is to be relentless in the pursuit of realising their own creative selves. As HYMNE demonstrates the power of finding yourself, ignoring the noise and staying true to who you are, Innersect 2021 will celebrate its conscious creativity.