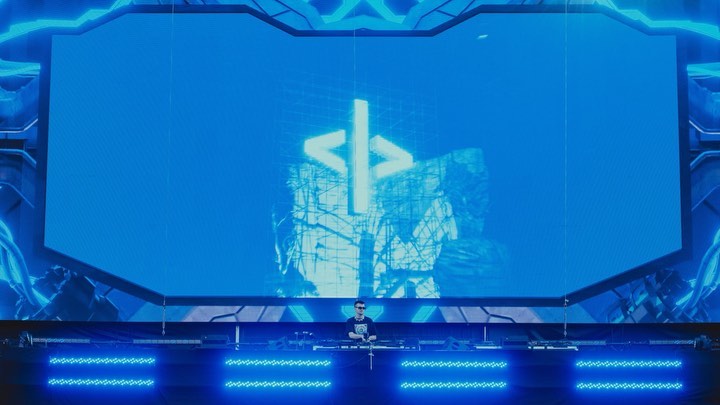 KILL SCRIPT converts two EDC Las Vegas IDs into NIGHTMODE EP, 'EXTRACTION'
Back in May, KILL SCRIPT made his return to the Las Vegas Motor Speedway for a sunset slot on the second day of EDC Las Vegas. And during that near 90-minute takeover of circuitGROUNDS, the Dancing Astronaut Artist to Watch alumni unloaded a flurry of yet-to-be released music. Fast forward to present day and two of those highly requested IDs have now turned into EXTRACTION, a double-sided EP on NIGHTMODE.
And those two IDs are "LIGHTCHASER"—debatably the most sought-after piece of his return to EDC Las Vegas—as well as "THE FUTURE," which samples the vocal from Anyma's "Explore Your Future." The pair of EXTRACTION cuts represent the "next chapter of KILL SCRIPT"—and were accurately self-described as some of his most memorable moments throughout his 2023 sets—as he continues to polish his identity of blue-chip, hair-raising techno. Stream EXTRACTION below.
Featured image: Tessa Paisan
Categories: Music