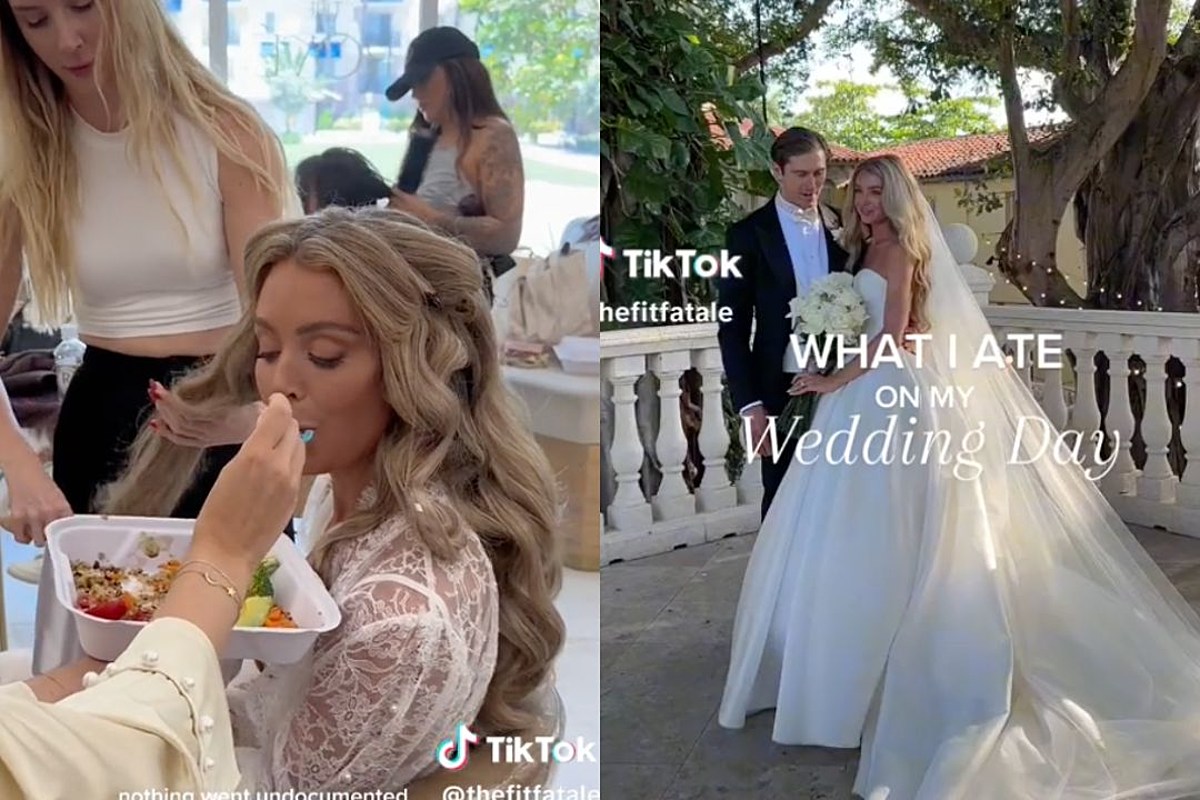 Influencer Offered Anti-Bloating Pills to Wedding Guests
A fitness influencer is receiving backlash after she shared that offered her wedding guests anti-bloat pills.
TikTok user @TheFitFatale, real name Sam Cutler, posted a video to her account with the title, "What I ate on my wedding day as a #glutenfree & #dairyfree health focused #bride." She showed that she indulged in diet and health-centered foods including a smoothie, grain salad, lettuce salad and vegetables.
During the actual reception, she offered guests oysters, plantain avocado bites, chopped salad, gluten free bread and salmon. What sent users over the edge was the fact that at "every table" for the bride and her guests, she offered Arrae bloat pills and the fact that she chose a specific wine because of the minimal sugar in it.
"LMFAO I cannot imagine having an eating disorder themed wedding," the top most-liked comment on her TikTok read. "Can you imagine going to a wedding and on the tables are anti bloating gummies?! Byyyyeeeeeeeeee," another read. Others categorized it as an "almond wedding," meaning a person who buys into diet culture.
"You're wedding day it's supposed to be enjoyable," someone added. Others said that they would go to Taco Bell after the reception and that their family would be offended by the offering of the diet pills.
With all of the negative comments including, "not laxatives as the wedding flavor," Cutler fired back in another video where she criticized the negative comments and people "labeling someone as having mental health or body image issues for the purpose of bullying is extremely low."
Cutler noted that the "fact that a comment like this [about her wedding having an eating disorder theme] can get 15,000 likes only reinforces the need for women to connect and inspire each other to feel their best and learn what works for their individual body."
These Are the Top 15 Global First Dance Wedding Songs
Discover the top 15 first dance songs used at wedding around the world, below (as of March 2022).