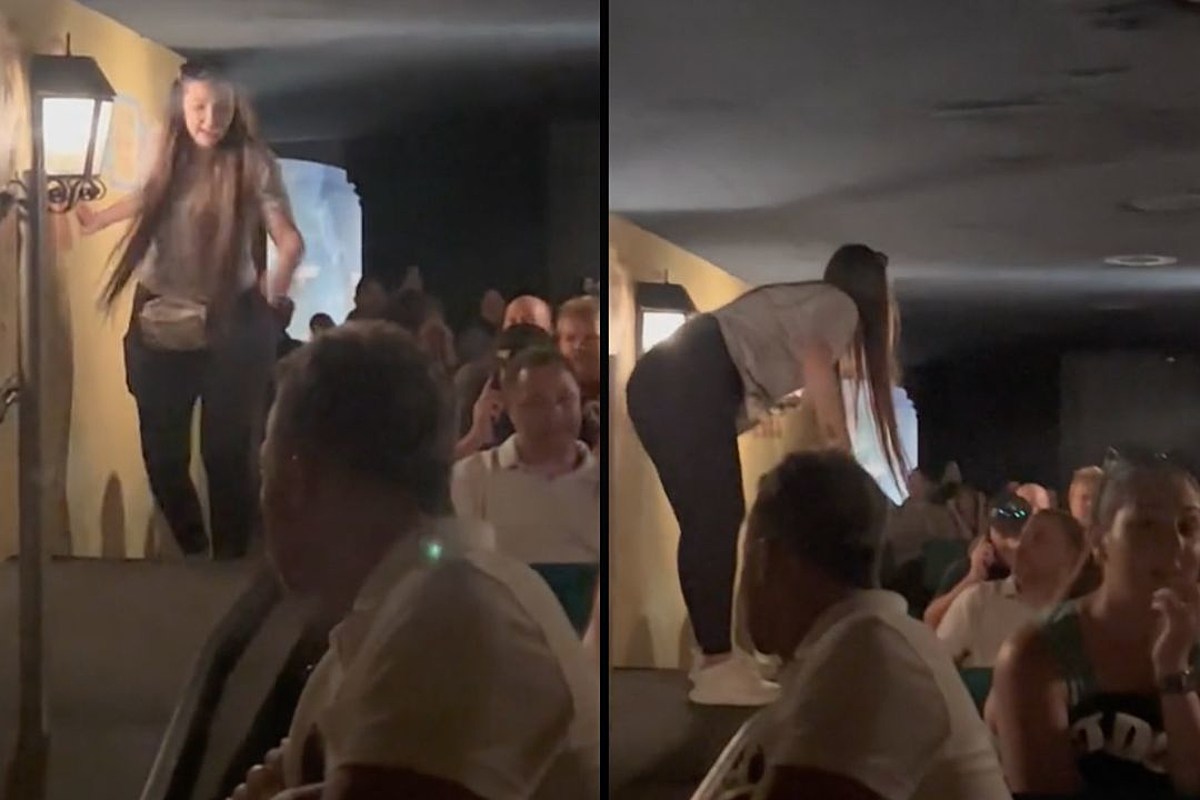 Drunk Woman Jumps off Disney World Attraction Mid-Ride: WATCH
A seemingly drunk woman took things too far when she jumped off a moving ride in Walt Disney World.
TikTok user @Shianne_1995 captured the incident and shared two videos of the situation. A woman jumped off the boat ride, The Gran Fiesta Tour Starring The Three Caballeros in the Mexico pavilion inside EPCOT.
According to the uploader, the "drunk" woman "screamed" and "Tried to fight with the people in the boat behind her. Swung on two young workers. Scared kids and pissed everyone off. Then ran and had to be taken out by security."
The videos showed numerous boat ride vehicles waiting to pull up to the exit to disembark. The woman seemed to be frustrated that she had to wait a few moments for other guests in front of her to safely exit that she jumped off her boat onto the actual ride scene.
She is seen stumbling to get onto the emergency exit platform and acting belligerent when other guests are asking her to get back into the boat so the ride can safely start back up. Cast members attempted to convince her to get back into her boat to no avail. One cast member was on the ride's emergency phone while another asked to call security.
"Ma'am, you have thirty seconds, or I'm coming back there, and I'm taking you down," an apparent security guard yelled at her. The guest seemingly tried to get back into her boat with the help of another guest in her party inside the boat, but things didn't end there.
The second video shows the woman standing, once again. She screamed, "I'm getting off!" She attempted to unhook a stanchion rope to get to the unloading area. A cast member told her that she could not exit. In response, the woman climbed over the stanchion and around the ride operator podium. The cast member told her that she would not be able to leave after her actions.
According to alleged witnesses in the comments section, the woman was taken by security. "This is the most wholesome & relaxing ride in Epcot too and she had to ruin it for everybody :/," one user wrote in the comments section. Another added, "The ride is 3 minutes long, lol hold it together!"
Disney Stars Who Dated Each Other
Below, discover the most iconic Disney couples, including pairs you may have forgotten about!