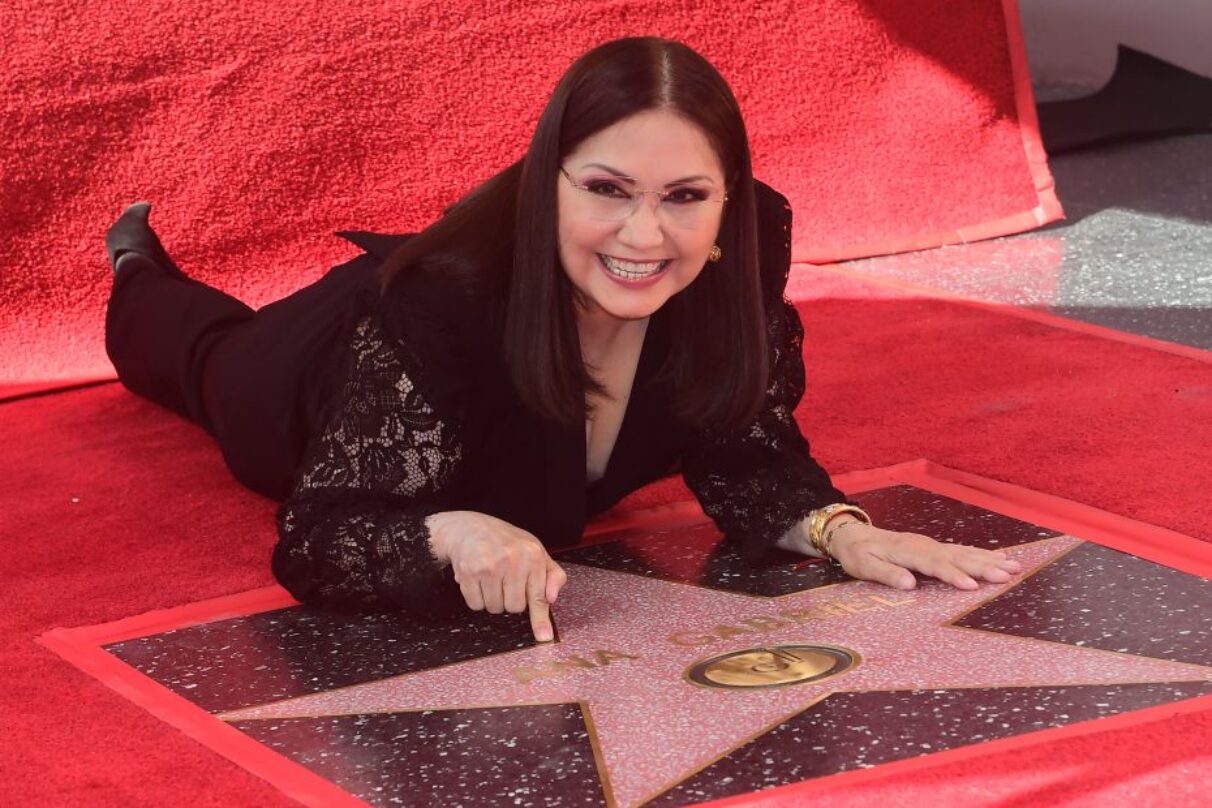 Here's Why Ana Gabriel Announced Her Retirement at Los Angeles Show
On Feb. 25, Ana Gabriel announced her retirement during a live performance at the Kia Forum in Inglewood (Los Angeles), CA. It appears that the Mexican singer-songwriter's response came from what she called a lack of respect from her audience after she talked about politics. She later wrote on social media that this type of fan behavior has never happened to her before.
The disrespect may have been due to her audience talking over her during her show. In fan-recorded videos, the crowd is even heard booing her while she talked about politics during the first of two L.A. shows. She spoke out in support of defending Mexico's INE (Instituto Nacional Electoral) and about Latin America needing "total freedom." She said she wasn't a politician, but that she was a singer that understood the hurt of every nation. She then explained that she hasn't returned to countries such as Venezuela, Cuba, and Nicaragua because they lack freedom. Instead, she performs in places like the U.S., where she's able to unite many nationalities. She then asks for a minute to "calm down" and reassures that she will always defend Latin America. 
In another clip of the show, she's heard announcing her retirement. Though she doesn't say when, she says that she's tired, that she has the right to live and to enjoy her family in a different way.
After the show, she apologized for her acting "unbalanced" in an Instagram post. "Although today in this first concert I went out to give everything as I usually do, tonight part of the public put me in a difficult situation as a human being and as a singer, it unbalanced me as an artist," she wrote. "In 48 years of career this had never happened to me, and I assume my responsibility but I can not accept disrespect when the only thing I bring with me is my #voice #Micanto #Miamistad #ymisbendiciones."
She ended the post by apologizing to her fans who went to have a good time. She said that she currently doesn't feel good as a human being and "much less" as an artist. 
As of now, it remains unclear if and when she will retire. Her U.S. tour is set to continue on Mar. 2 in Ontario, CA.