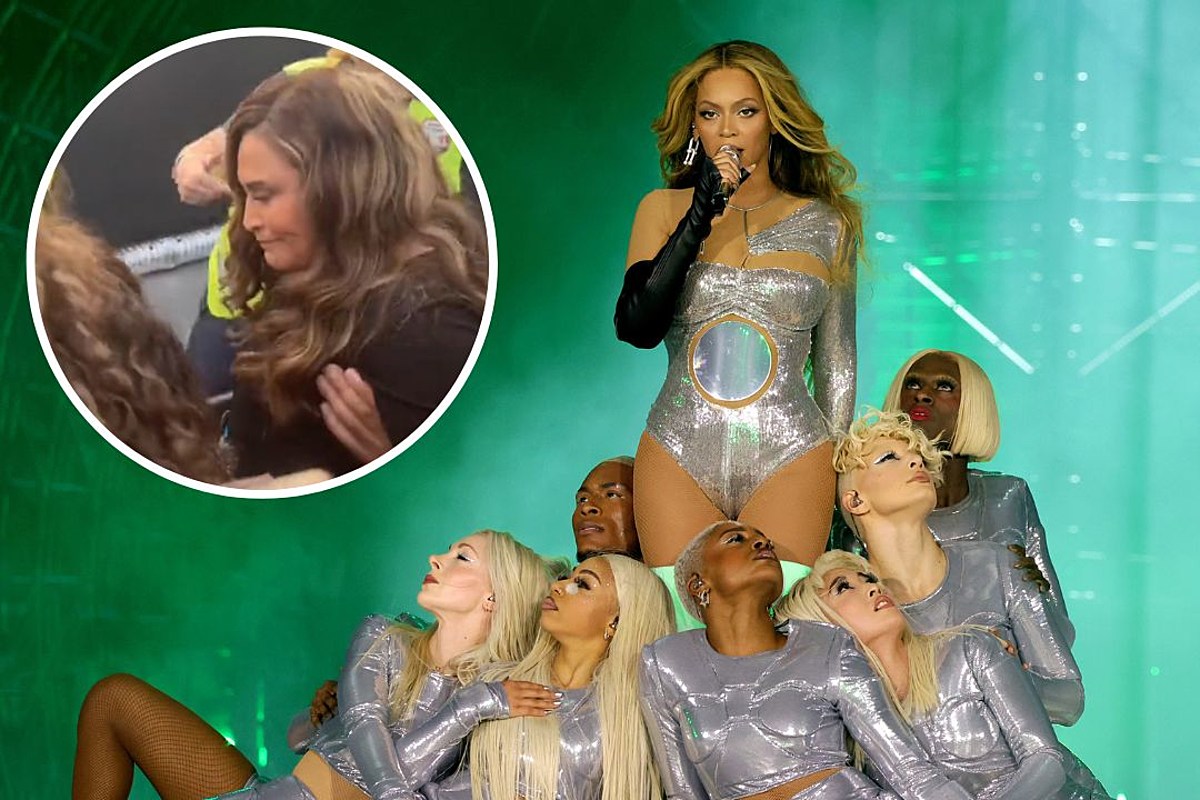 Beyonce Concertgoer Shocked to See Tina Knowles in GA Crowd
Beyonce's concerts are full of surprises, as one fan recently found out.
In a viral video posted to TikTok, a fan at Beyonce's Renaissance Tour concert in Brussels, Belgium, records a person who is attempting to make their way through the jam-packed general audience floor crowd to the front of the barricade near the stage.
As the person makes their way through the crowd, onlooking concertgoers begin to look shocked and surprised. Quickly, it's revealed that the red-manicured and curly-haired woman weaving through the audience is Beyonce's mom, Tina Knowles.
Eventually, security staff members meet Knowles at the barricade and, after she shows them her badge, lift her over the fence between the stage and the crowd.
"POV: You're watching Beyonce perform, but then some lady wants to pass through, so you refuse and tell her that you've been there for hours, but then that lady turns out to be [Tina Knowles]," a voice-over narrates the TikTok clip.
The video has been viewed nearly 800,000 times as of publishing. Watch below:
In the comments section, viewers expressed their bewilderment at seeing Knowles, 69, in the general audience area of the crowd instead of in a VIP area or backstage.
"Why they got Ms. Tina stressed like this? Why she even out there?" one user commented.
"Wait…why was Tina even in the trenches?? Lol," another joked.
"Lol now why Bey got her out in the open like that?" someone else questioned.
"Why wasn't mama Knowles given the same treatment as Jay and Blue Blue?" another fan asked.
READ MORE: Taylor Swift Yells at Concert Security Guard From Stage
Beyonce is currently on her Renaissance Tour, which is slated to break many records as she continues her glittery trek across the globe.
CBS reports Queen Bey could earn more than $2 billion from her tour, which would make it the highest-grossing tour of all time.
Beyonce's tour kicked off May 10 in Stockholm. Her last stop will be New Orleans on September 27.
The Most Successful Musical Artists Ever