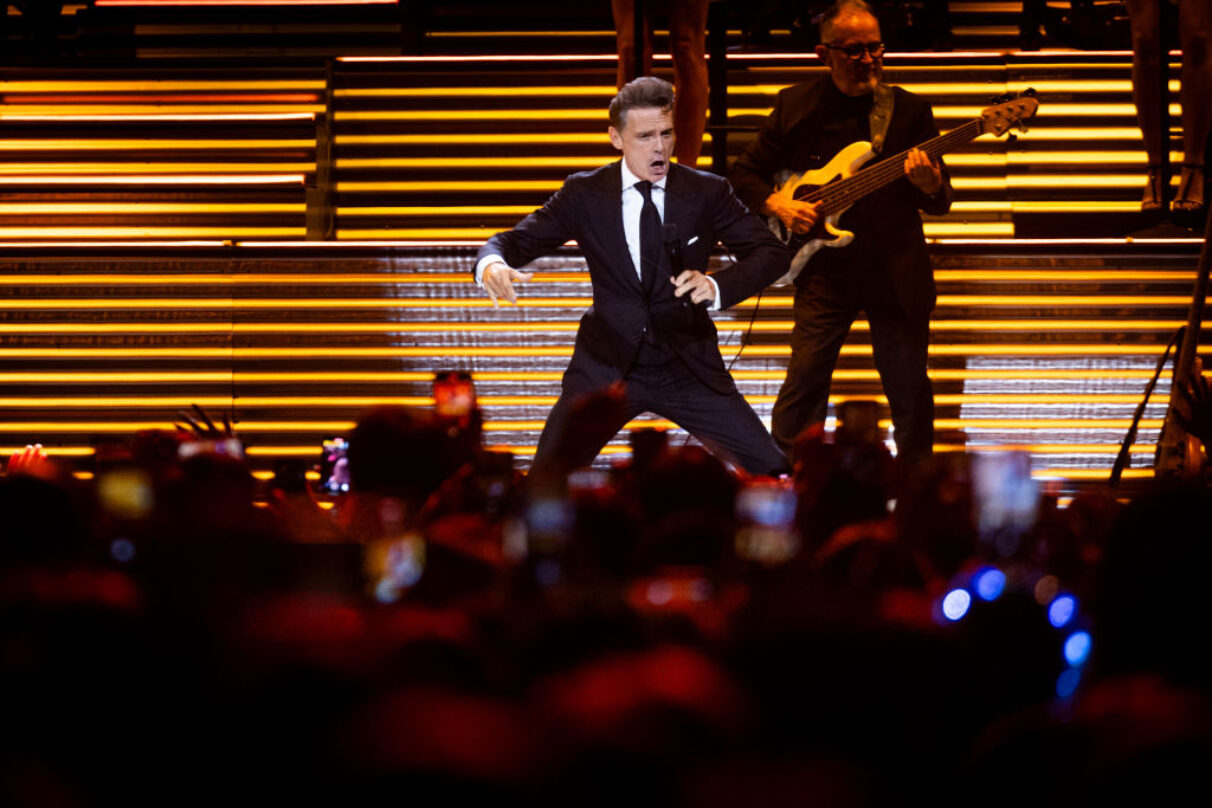 Why Are We Speaking of Luis Miguel's Weight Change? Haven't We Learned
Luis Miguel has officially kicked off his tour in Argentina, which non-surprisingly sparked chatter online. However, what was surprising was that the internet was not only talking about hearing El Sol de México's classics live but also discussing his notable weight change. Haven't we learned that these types of discussions are regressive? 
LuisMi is one to keep his private life under wraps. If it wasn't for paparazzi photos, we'd probably never know how he looked until his first public tour date. Much less who he's dating. With this in mind, we're clear about one thing: he doesn't like to share his private matters online. So, why are people still speculating about his physicality?
Additionally, it's never OK to talk about people's appearances. Whether positive or negative, commentary on a person's appearance is uncalled for — especially if you don't know what they're going through. 
If it's one thing we should've learned by now, it's that public figures don't always share what they're going through with the public. While LuisMi's weight change could simply be due to a healthier diet to keep up with his extensive and growing 2023-2024 tour dates, we don't know what else he could be going through. 
"Hahaha, sorry, but Luis Miguel looks like Hercules when he throws himself into the river of souls for Megara," a social media user wrote. The social media user compared LuisMi's new appearance to when Hercules' looked sick. Why, as a society, are we so used to posting a meme joke at the expense of someone else's feelings?
And it's not all about harsh memes or online commentary, either. It's about what we should've learned from past occurrences. In past cases, we've seen social media users body shame Chadwick Boseman's dramatic weight loss (which we now know was linked to a secret battle with colon cancer) or Selena Gomez's weight gain that was due to taking new lupus medication at the time. You'd think we'd now handle public figures' weight fluctuation with a more delicate POV.
Fortunately, fans are speaking up on behalf of the icon. "People complained about the fat Luis Miguel, they complain about the skinny one, they complain if he sings, if he dances if he looks happy and lively… it seems to me that you don't like Luis Miguel, what you like is to criticize," another social media user wrote. 
"Let's see assholes, years go by, people gain and lose weight, there are surgeries and excesses, we all change. Some look younger, others age naturally. I see a mature and comfortable Luis Miguel on stage, with his UNIQUE, spectacular, and powerful voice. Period," another online user said.
To reiterate: we're not insinuating that he may be ill in any way — LuisMi's weight change could be the result of his healthiest version yet (which looks different for everyone). We're saying we shouldn't be commenting on anyone's weight — whether they're a public figure or not.