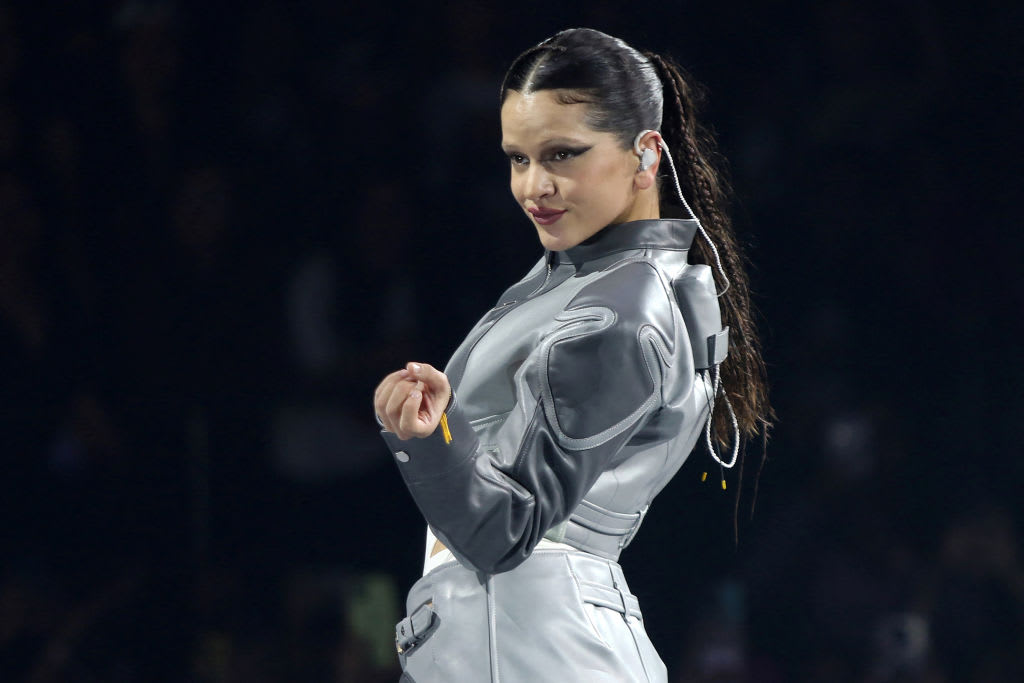 WATCH: Rosalía & Rauw Alejandro Put Breakup Rumors to Rest
It's been a tumultuous summer full of speculation circulating about the couple's rumored breakup. But it all seems to be fine between Rosalía and Rauw Alejandro. Following a performance of her MOTOMAMI World Tour on Sep. 9 in Puerto Rico, Rosalía was spotted with beau Rauw Alejandro (donning a black ski mask) dancing and in a close embrace at the show's official afterparty.
Earlier this summer, speculation arose after some music fans presumed Rosalia's summer single "DESPECHÁ," filled with lyrics about breaking free and letting loose, was commentary about the state of her love life. Then, Rauw disappeared from social media, making fans think it was in response to the breakup. The "Todo De Ti" singer has since clarified that he's focusing on working on his upcoming album. 
"Rosalia and Rauw did a good job not making appearances together nor interacting so that the rumors about their breakup would help divulge DESPCHA," said a Twitter pundit in jest.
Earlier this month, Rauw was spotted dancing along from the front row at Rosalia's concert in the Dominican Republic, once again with a full facial covering. It's not clear if the couple ever had a falling out or if a reconciliation happened only recently. Regardless, we love to see a happy, successful, and mutually supportive couple.
When he's not dodging rumors about breakups and having his death trending on social media, as previously mentioned, Rauw has been working on a new album. He recently emerged from his social media hiatus and teased on Instagram. Rosalía completed the Latin American leg of the MOTOMAMI Tour with the recent Puerto Rico stop, and she will be performing in major U.S. cities throughout the fall.