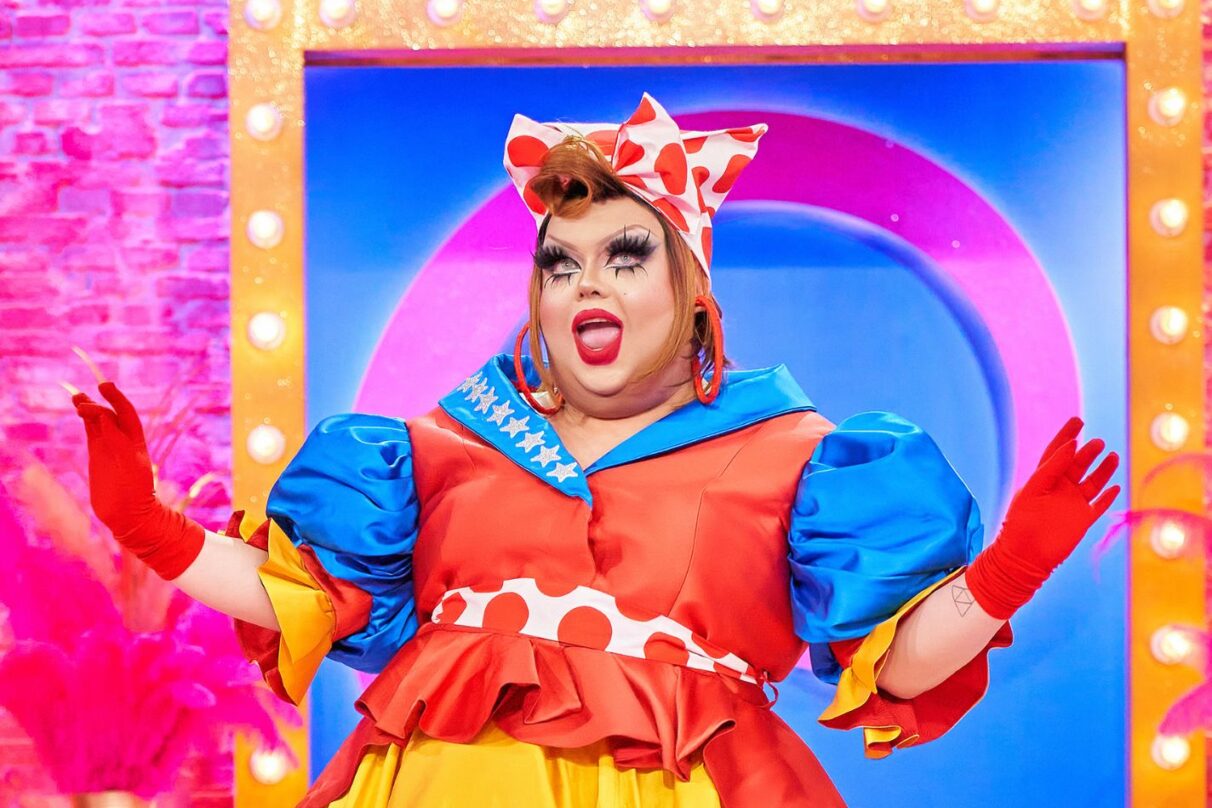 INTERVIEW: María Edilia Talks About Making 'Drag Race' Herstory & What's Next
There's no denying the enduring influence that certain reality television stars possess, extending beyond their stints on a show. That's the case for María Edilia, who has had a significant impact despite her relatively brief tenure on Drag Race España for its third season, which is currently airing. Although she was ultimately eliminated in the first episode, her presence left an indelible mark on the program as she became the first drag queen from Venezuela to compete in any franchise of RuPaul's Drag Race.
Following her departure, Remezcla spoke with Edilla, who opened up on how drag helped her move forward in life, representing her culture on the show, and what's next.
Though Drag Race fans were introduced to María Edilia this month on the Spanish spin-off, she already had years of experience under her belt as a drag queen. After winning a drag contest in a Venezuelan club 23 years ago, her Edilia drag persona was born. Due to the economic collapse in Venezuela, Edilia wanted to look for better opportunities in Colombia. After relocating there with a friend in 2015, she was able to make drag her full-time job instead of a side gig.
"I think it was destiny," she recalls about her move. "It's the moment that María Edilia saved me. To have the opportunity to continue my life in other countries, to start from zero with my art, I never expected that."
In 2017, Edilia moved to Madrid where she furthered her drag career. She was one of three Latina drag queens cast on season three of Drag Race España, including Mexico's Visa and Clover Bish, who is of Cuban descent. It was the first time that more than one Latina queen competed on the show — serving as a platform to bring her roots and Venezuela's love for pageant culture to new audiences. 
"Venezuela is a country that's very excited about contests like beauty pageants or any kind of outside representation," Edilia said. "When I had the opportunity to participate in Drag Race España, it was a big opportunity to show my culture and country to the world."
Being "a first" can be a lonely experience as you carve your own path in uncharted territory. But for Edilia, it's breaking new ground for Venezuela that keeps her creativity flowing and gives her confidence in her drag. 
"María Edilia is a telenovela villain and so dramatic," she says. "María is the most vibrant part of my life. She's a part of me that I can always reinvent. I always feel I can do something new with her. I feel stronger with her."
With that strength, Edilia entered the Werk Room — where contestants perform mini-challenges — in the first episode of Drag Race España with a dress inspired by the woman on the package of Venezuela's Harina P.A.N, a pre-cooked cornmeal popularly used to make arepas. After her elimination in the first episode, Edilia sang a bit of the anthem from the Miss Venezuela beauty pageants on her way out. 
"I did everything that I wanted to do condensed in one episode to show my country," she tells Remezcla. "Other drag queens in the U.S. and around the world have messaged me saying, 'You are an inspiration for me. You are 40 years old and you followed your dreams, and maybe I can do the same thing.' That's amazing and very important for me."
At the end of the episode, host Supremme De Luxe revealed that Edilia could have a "Second OportuniDrag." We'll have to wait and see if she gets to satisfy her "feelings of revenge" with a comeback on the show. For now, Edilia continues to do drag in Madrid with global aspirations. 
"I would love to be on TV doing shows, commercials, and movies," she says. "Win an Oscar. Put out a song. I want to inspire the new generation to be as you are. It doesn't matter where you come from. If you think something is for you, go for it! It's important to follow your dreams."
New episodes of Drag Race España stream Sundays on WOW Presents Plus in the U.S.