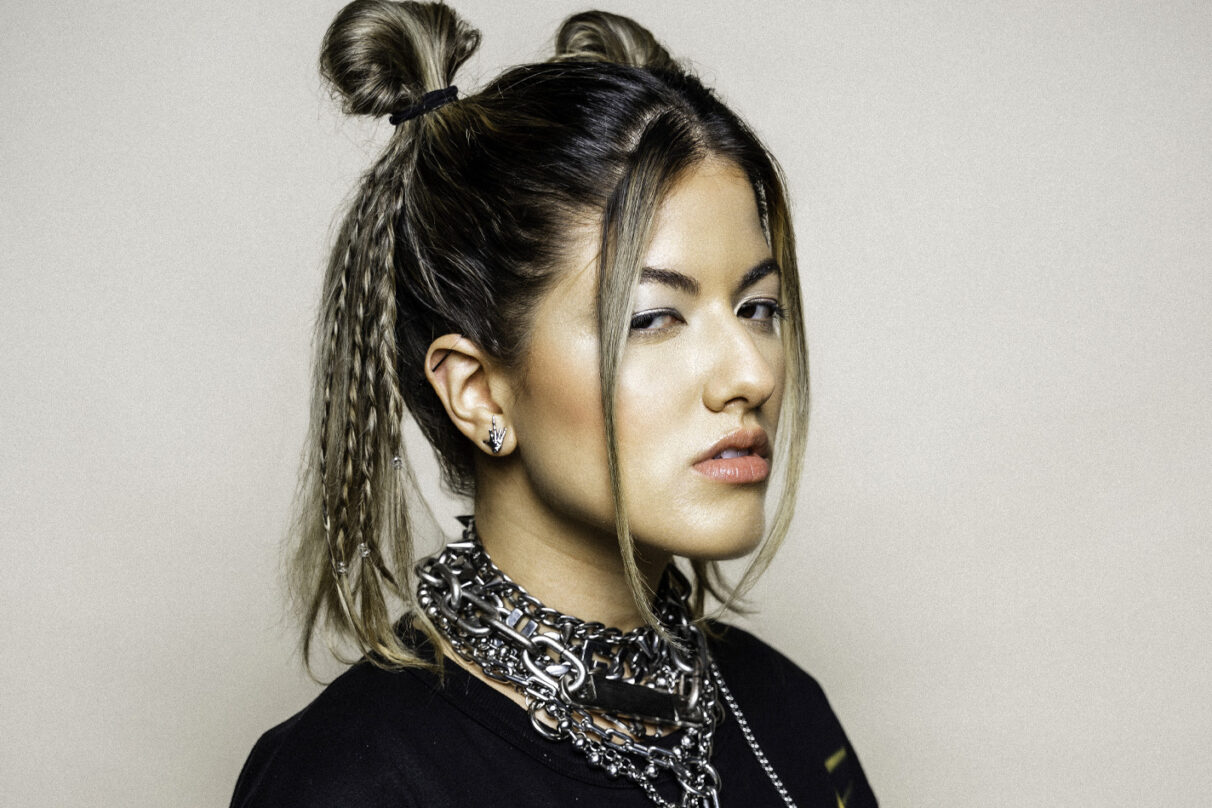 WATCH: RaiNao & paopao Release Artistic Music Video for "dale Play"
After weeks of teasing their collaboration, RaiNao and paopao finally released their single and music video for "dale Play." The result of two emerging and creative Puerto Ricans working together? A sensual neoperreo banger. 
"paopao and I had been talking about collaborating for some time, but due to time issues, we did not coincide, until we met at the Vibra Urbana festival in Miami and there I played her the song," RaiNao said about the collaboration in a written press statement. "She liked it and finally we were able to record 'Dale Play"' together."
The artistic music video starts with RaiNao on what looks like a television cassette recording, being watched by a woman who gets sucked into steamy flashbacks and memories as she lies down on her bed. In another frame, the same woman is theatrically dancing with a partner. Later, we see RaiNao lay down her verse while she dances sensually with the couple. She ends up on top of the woman and gently kisses her face. Towards the video's end, there's red and black light flickering while the woman dances, while more clips of paopao and RaiNao appear as the beat changes.
Fans are praising the new collaboration on social media. A Twitter user wrote: "I knew I needed RaiNao and paopao together, but…. 'dale Play' es un PA LO TE 🔥." Another Twitter user wrote: "RaiNao and paopao the perfect match."
Last year, paopao released her debut EP diamantes y espinas, which received attention from many–including Bad Bunny–who posted her multiple times on his Instagram stories. Now, she's set to perform at the Sueños Festival in Chicago, IL, alongside top names like Wisin Y Yandel, Grupo Firme, and Becky G.
RaiNao was also praised by El Conejo Malo, to the point where she was one of his special guests during his Un Verano Sin Ti concerts in San Juan, Puerto Rico last July. He also supported her music through his Instagram stories. 
"When I saw my song on Bad Bunny's story, it was definitely a big  moment for me," RaiNao told Remezcla. "But what I need people to understand is that that's what the music industry is supposed to be — artists supporting artists."
Watch the official music video for "dale Play" below.