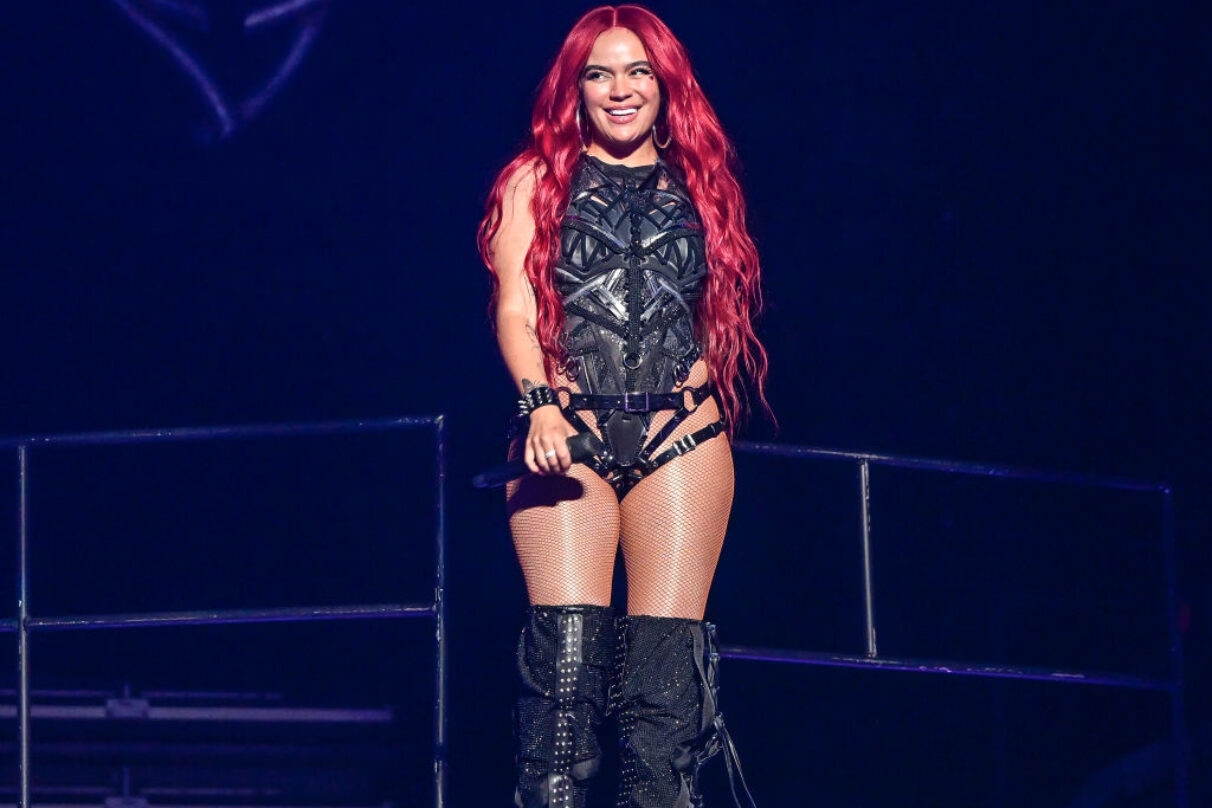 WATCH: Romeo Santos Teases New Song with Karol G
Karol G has a new collaboration with Romeo Santos on the way. Last night (Jan. 30), the King of Bachata shared a preview of their new single, "X Si Volvemos." 
In Sept. of last year, Karol G teased a song about wanting to get back together with an old flame. She shared a snippet of the song on Día de Amor y Amistad, Colombia's variation of Valentine's Day. In the lyrics, she sang in Spanish, "I won't delete your contact and I'll be waiting in case we get back together." Now it's been revealed that the song's title is "X Si Volvemos."
Last night, Santos shared another preview of the song. In a video on Instagram, he is listening to "X Si Volvemos" in the car while singing along. In the post's comments, Santos and Karol G commented lyrics from the song to each other. 
In her Instagram stories today, Karol G confirmed the collaboration. She reposted Santos' video and revealed that "X Si Volvemos" will be released on Feb. 2. "X Si Volvemos" will be included on Karol G's upcoming album Mañana Será Bonito. That LP will also presumably feature her previous hits like "Provenza," "Gatúbela" with Maldy, and "Cairo" with Ovy on the Drums. 
In an interview with Rolling Stone, Karol G noted that the album marks her positive outlook on life. "This definitely represents a specific phase of my life," she said. "The name of the album is a phrase I kept repeating to myself when nothing felt great. I mean, I was going through the best moment of my career, but personally, I was really disconnected from myself and from my friends. I wasn't unhappy, but I wasn't happy either. So every day I'd say to myself, 'It's okay, mañana será bonito — tomorrow will be beautiful.'"
There's no word on when to expect the Mañana Será Bonito album. Earlier this month, Karol G performed her hits at Calibash in L.A.