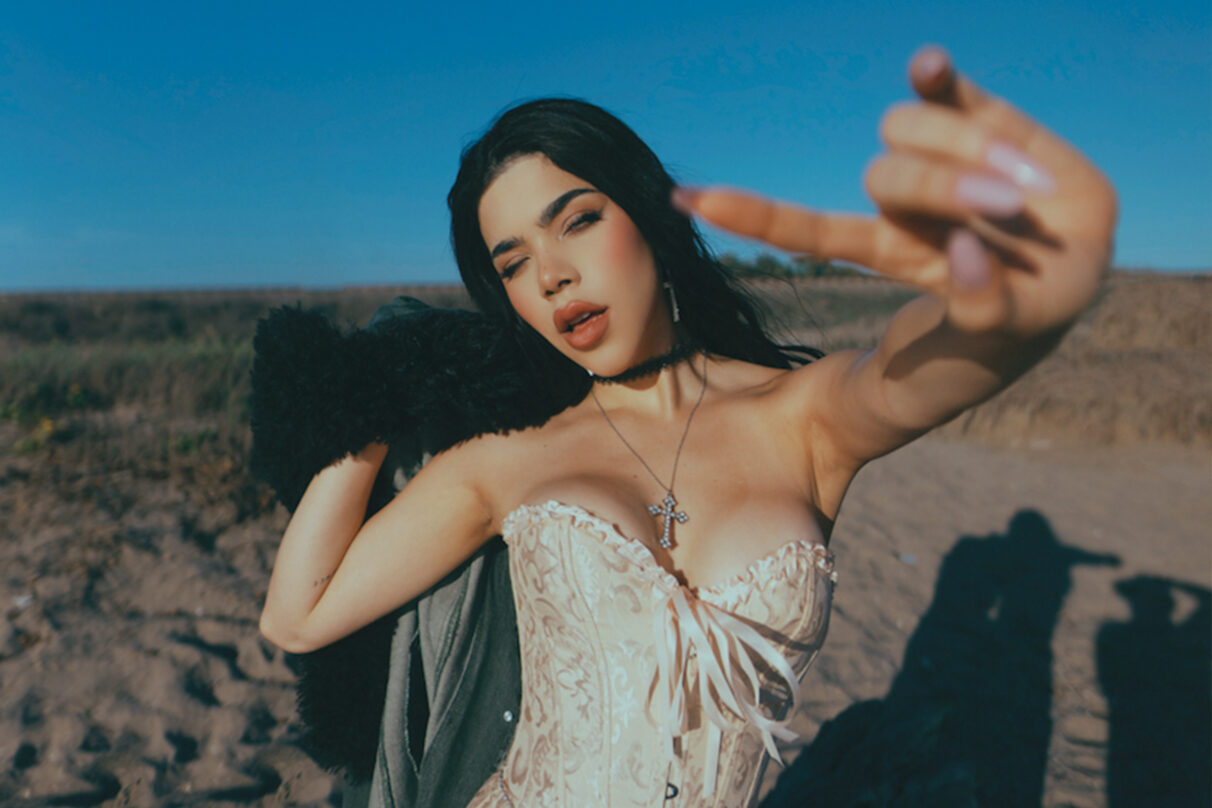 WATCH: Kenia Os Taps Into Regional Mexican With 'Más Te Va a Doler'
Kenia Os is tapping into regional Mexican music for the first time. The Mexican pop star embraces the sound of corridos tumbados in her "Más Te Va a Doler" music video,  released last night (June 2). 
Since the release of her album Cambios de Luna last year, Kenia has become one of Mexico's leading pop stars. She has kept the momentum going with her latest LP, K23, which features the viral hit "Malas Decisiones." Like Becky G, the pop starlet is embracing her Mexican roots in her music. "Más Te Va a Doler" is her first regional Mexican music. She started teasing the song on social media last month, piquing her fans' interest.
"I didn't expect it," Kenia said in a statement. "When I shared it, it was just an idea. I was nervous because it was my first Mexican music record, but I saw that the Keninis liked it so much, so I wanted to give them a gift for everything that has been happening thanks to their support. I then invested time in the studio and worked on it with Saibú and Sofía Thompson."
"Más Te Va a Doler" was helmed by Kenia Os' longtime producer Saibú. She wrote it with him and Sofía Thompson. Kenia puts a Latine pop twist on the corrido tumbado sound. She digs deep vocally and delivers her most emotionally-driven performance to date, singing about leaving behind an ex who was no good for her. She shows a different side to her artistry with this Mexican kiss-off anthem.
The Keninis, her fan base, is loving her new single. One person on Twitter shared a meme of Jenni Rivera opening a beer with the message: "Put on more Más Te Va a Doler by Kenia Os." Another person wrote, "Más Te Va a Doler by my queen Kenia Os is my new favorite song." 
In April, Kenia Os released "Rumores" with Mexican rapper Gera MX. In the steamy music video, they revealed that their relationship is still going strong. 
Check out the music video for "Más Te Va a Doler" below.