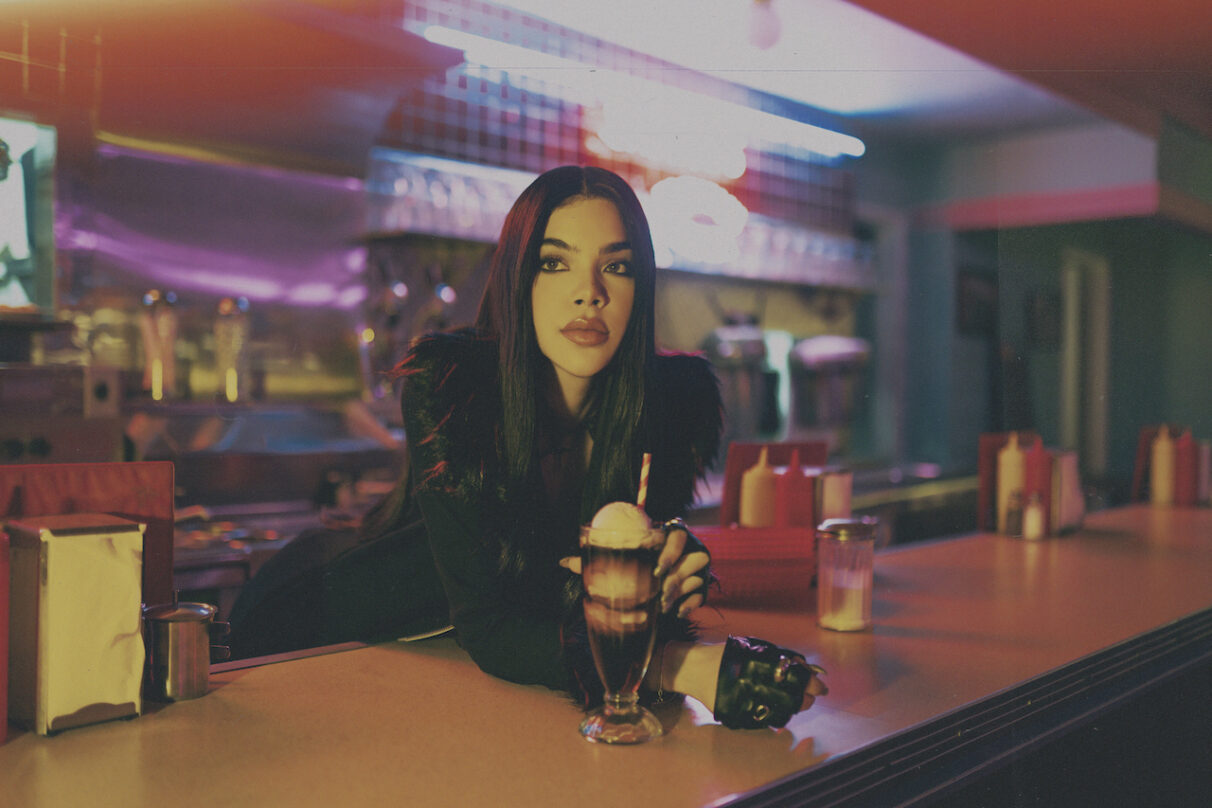 WATCH: Kenia Os Celebrates Halloween With Killer 'Ojo x Ojo' Music Video
Kenia Os is getting in the Halloween spirit with a new single. Today (Oct. 26), the Mexican pop star released her spooky music video for "Ojo x Ojo."
Since conquering Mexico with her music, Kenia Os has made waves in the U.S. this year. In March, she wrapped up her first headlining tour of the U.S. Then her latest album, K23, spawned the massive hit "Malas Decisiones." After going viral on TikTok, the song has amassed over 189 million streams on Spotify. Now, Kenia continues working with hit-maker JonTheProducer, who has also produced songs for Becky G, Anitta, and Rauw Alejandro.
JonTheProducer worked on "Malas Decisiones," "LoveLove U," and now "Ojo x Ojo." In the funky pop bop, Kenia Os sings about getting her revenge on an ex by moving on with him. She continues to blend the futuristic sounds of her K23 album into the mix. Kenia's way of achieving an eye for an eye is living her best life. 
"'Ojo x Ojo' is a very top and very happy single," Kenia Os said in a statement. "I made it so my fans can feel empowered. The video is incredible and it has a Halloween theme to it. I think my fans are going to like it a lot since we are going to launch it on the Keninis' [her fanbase] official day."
In the dark music video for "Ojo x Ojo," she takes the theme of revenge to a horror movie-like level. Daniel Eguren, who has worked with Nicki Nicole, CNCO, and Mora, directed the video. Kenia is portrayed as a woman with supernatural powers. She casts a spell on one man and later drags his lifeless body to an empty pool. At the end, the pool is shown to be filled with many more of her male victims. 
Kenia Os is currently nominated for her first Latin Grammy Award. Her short film Universo K23 is up for Best Long Form Music Video. The Latin Grammy Awards will take place on Nov. 16 in Seville, Spain. 
Check out the music video for "Ojo x Ojo" below.