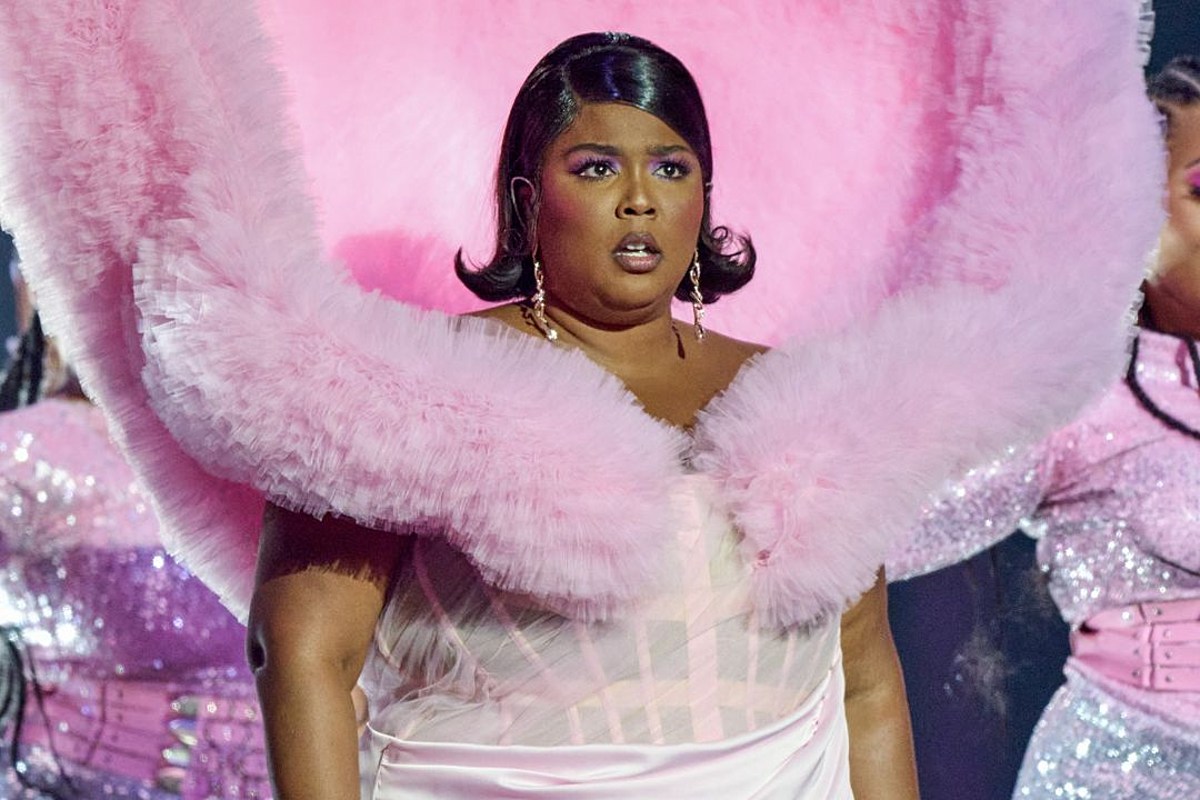 Lizzo Says She's Close to 'Quitting' Music Due to Fatphobic Hate
Lizzo says she's thinking about "quitting" music due to the fatphobic hate she receives online.
In a series of tweets posted Wednesday (May 31), the "About Damn Time" singer addressed the onslaught of criticism, body-shaming and fatphobia she receives on the daily.
"I JUST logged on and the app and this is the type of s–t I see about me on a daily basis. It's really starting to make me hate the world. Then someone in the comments said I eat 'lots of fast food.' I LITERALLY STOPPED EATING FAST FOOD YEARS AGO… I'm tired of explaining myself all the time and I just wanna get on this app w/out seeing my name in some bulls–t," Lizzo began, showing a screenshot of someone on Twitter criticizing her weight and asking why she is "still THIS fat when she's constantly moving on stage?"
In another tweet posted alongside a screenshot of a hate comment, the singer told her haters to "touch grass."
"I'm not trying to BE fat. I'm not trying to BE smaller. I'm literally just trying to live and be healthy. This is what my body looks like even when I'm eating super clean and working out! Y'all speak on s–t y'all know NOTHING ABOUT and I'm starting to get heated," she wrote.
Despite never intentionally seeking out posts about herself, Lizzo added that her Twitter feed and TikTok For You Page still show her hate comments and posts.
"I HATE IT HERE," she tweeted, adding that "the Love definitely do not outweigh the Hate on social media… all because I'm fat???? This is CRAZY."
READ MORE: Lizzo Plays Historic 200-Year-Old Crystal Flute
In another tweet Lizzo wrote that her fans "don't know how close I be to giving up on everyone and quitting and enjoying my money and my man on a F—ING FARM."
"ALSO: to the people who haven't had an original thought or fresh air in years… BEING FAT ISN'T MY 'BRAND.' BEING FAT IS WHAT MY BODY LOOKS [LIKE]. THAT'S IT. THAT'S ALL. My 'brand' is FEEL GOOD MUSIC. My 'brand' is CHAMPIONING ALL PEOPLE. My 'brand' is BLACK GIRL LIBERATION," she declared in yet another tweet.
See Lizzo's Tweets About Receiving Fatphobic Hate Below:
Many fans sent their support to Lizzo following her Twitter spree.
"She will always be loved by me," one fan tweeted.
"Instead of talking about her success, people are constantly trying to steal her light," another fan agreed.
"The truth of fatphobia is even with ample proof of the fact Lizzo is healthy, can full out dance and sing and play the flute, fatphobes don't want to understand that weight does not always depict health," someone else defended her.
Barrier-Breaking Women in Music