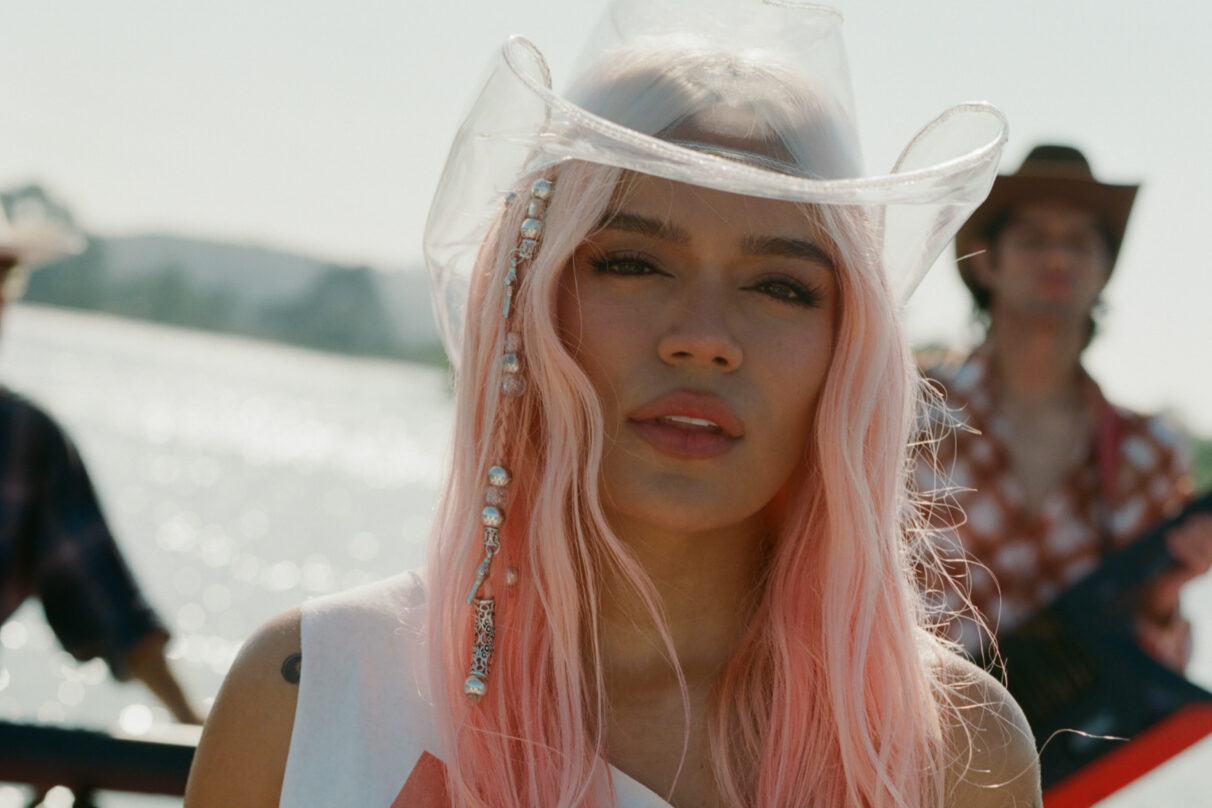 WATCH: Karol G Pays Homage to Selena While Shading Her Ex Anuel In New Video
Karol G's new album Mañana Será Bonito (Bichota Season) is officially out. With the release came a music video for the Tejano-inspired track "Mi Ex Tenía Razón," in which she sings about a new healthy love while also appears to take aim at her ex Anuel AA in the lyrics.
While the name of the song might fool you into thinking the track would credit her ex-boyfriend, but not in the way you think. She seemingly takes the opportunity to respond to Anuel AA's song "Mejor Que Yo," in which he says, "Mejor que yo él nunca va a ser," in that she would never find someone as good as him. In this new song, she seemingly responds with the lyrics, "Dijo que no iba a encontrar uno como él y me llegó uno mejor, que me trata mejor," stating that she found someone better and treats her better — which could be assumed is about her boyfriend Feid. 
In the same video, Karol also pays homage to Selena Quintanilla — who is tattooed on her arm — with a shirt of the late Tejano icon. 
Karol G is no stranger to regional Mexican music, having previously explored the genre on her last two albums. On her 2021 album KG0516, she co-wrote the song "200 Copas" with corridos tumbados architect Danny Felix. Earlier this year, she dabbled in banda music influences in "Gucci Los Paños" from her Mañana Será Bonito LP.
Last night, Karol G kicked off Mañana Será Bonito Tour at the Allegiant Stadium in Las Vegas. This stint may be Karol's most ambitious tour yet, with what started as six confirmed stadium dates nationwide expanded into two extensions. See all the details here. 
Watch the video for "Mi Ex Tenía Razón" below.