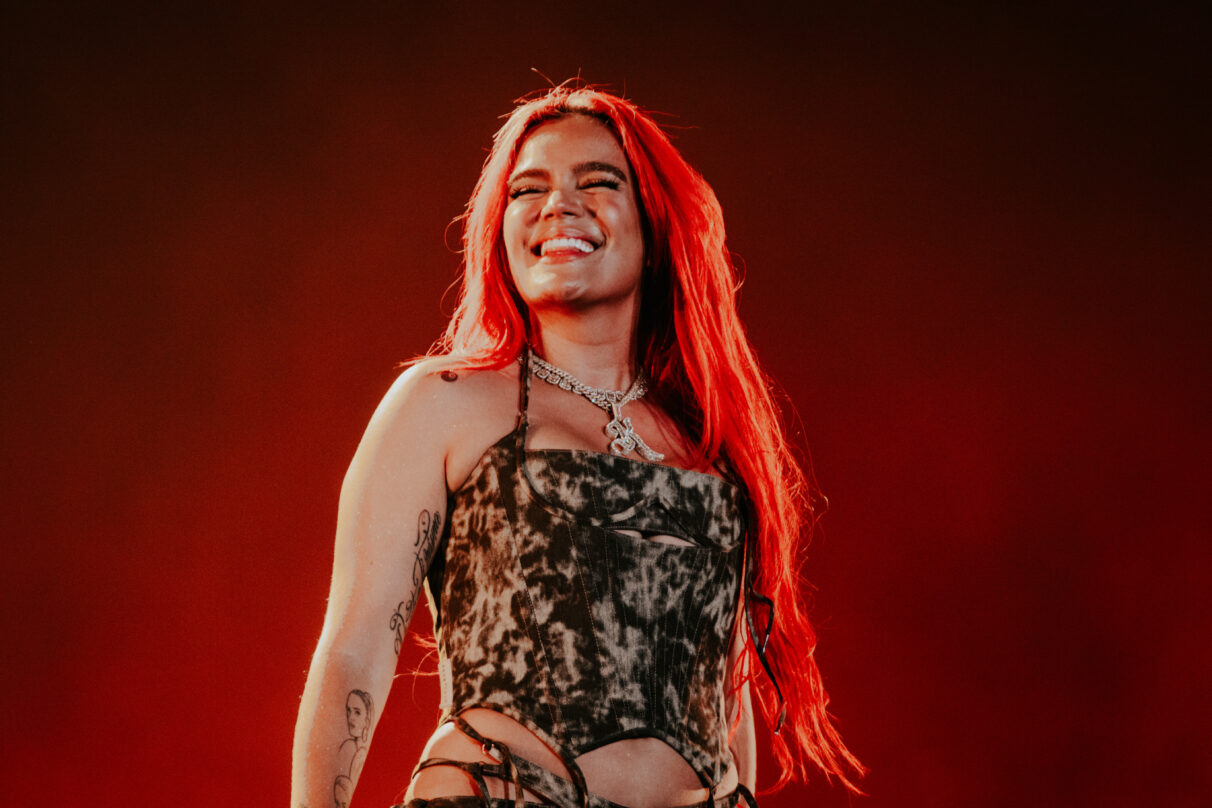 WATCH: Karol G Breaks Attendance Record at 'The Today Show' Performance
Karol G broke a record on the "Today Show" this morning (June 30). The Colombian superstar had over 15,000 fans in New York City singing along to her live performance in the street.
Karol G performed on the "Today Show" as part of the summer Citi Concert Series. She sang many songs from her latest album Mañana Será Bonito live for the people who packed the plaza outside of the NBC Studios, including "Mientras Me Curo Del Cora," "Tus Gafitas," and her Shakira collaboration "TQG." During her performance of "Amargura," she proudly represented her Colombian roots by putting on a traditional sombrero vueltiao. Showing her support for the LGBTQ+ community, Karol G also waved a rainbow Pride that she grabbed from a fan in the crowd. 
After her performance, La Bichota found out that she made history on the "Today Show." She broke the record for the biggest crowd to watch a Citi Concert, with over 15,000 fans coming to see her. "To share this time with you, and you are like having your time to share it with me, that's when I feel that I've made it," she told the crowd. 
Karol G also went into the studio for an interview with the "Today Show" anchors. She talked about her dad supporting her music career since the very beginning, which led her to become the Latine phenomenon she is today. "It's an invitation for you, parents," she said directly into the camera. "Support your kids, please." 
In August, Karol G will kick off her first stadium tour in the U.S. in support of the Mañana Será Bonito album. Due to the high demand, she has added new dates to the tour multiple times. Earlier this month, Karol G joined the Barbie universe by releasing the song "WATATI" featuring Aldo Ranks for the movie's soundtrack.