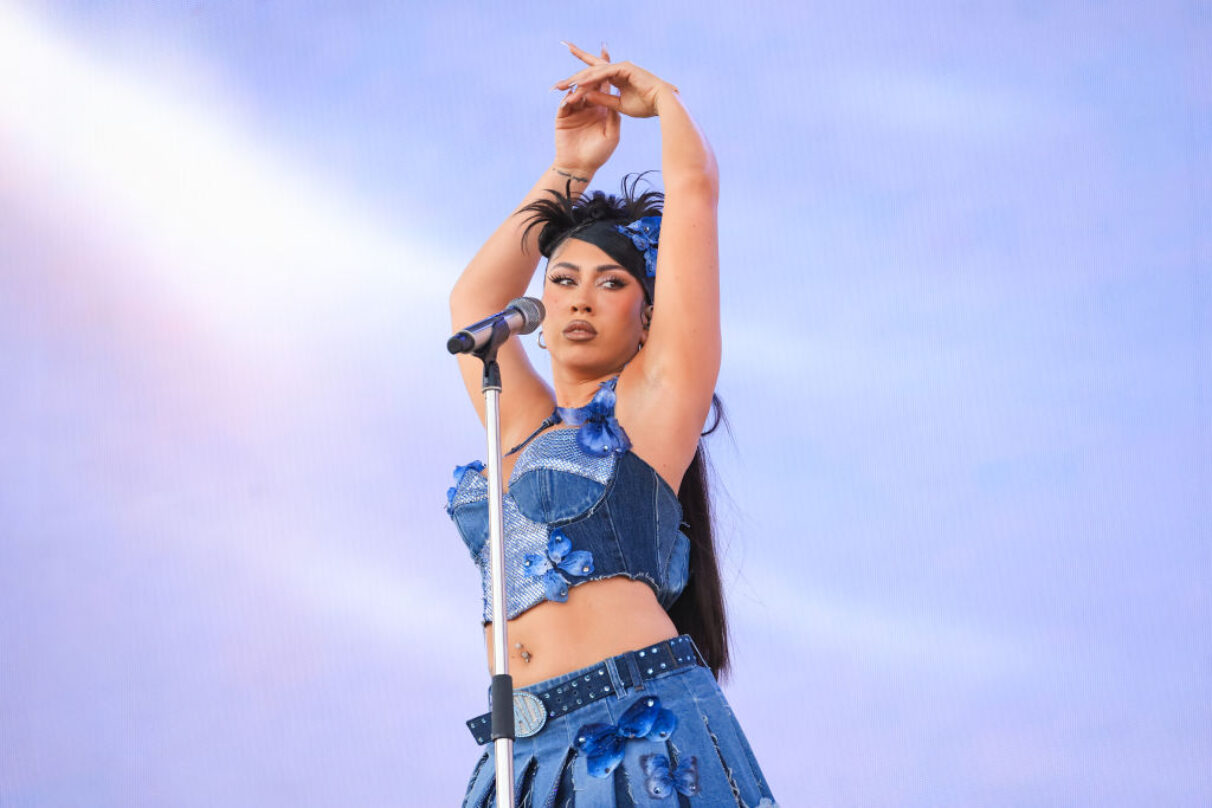 WATCH: Kali Uchis Teases New Spanglish Song in Sexy TikTok Video
Kali Uchis is teasing her new Spanglish song on her TikTok. On Wednesday (July 26), the Colombian singer teased her upcoming song, "Muñekita." 
In the 23-second TikTok post, Kali plays a portion of the upcoming song where she sings in both Spanish and English. She's wearing a big cross around her neck as she lip syncs, "Cambie mi numero relax, no I didn't get your text, you b—ches do not exist."
Though we don't know who the featured artist will be on the song, Kali did hint there will be one. She captioned it, "its time⏳pa' musikita nuevaaa? adivinen quienes son los feats???".  Fans quickly filled the comments with their guesses, to which some wrote Karol G, El Alfa, Jowell y Randy, Becky G, or Tokischa. 
Speaking of Tokischa, the Dominican beauty is set to be the opener for Kali's Red Moon in Venus Tour Part II in September. Kali wrapped up her Red Moon in Venus Tour Part I earlier this year in June after 20 successful shows. During Part I, Kali had English singer Raye as her opening act. Part two of the tour with Tokischa has six new dates and is set to kick off on Sep. 22 in San Diego, CA. 
Kali recently celebrated her 29th birthday this month and posted a birthday dump on Instagram where she teased that new music is coming soon. 
"7-17 thank you for the love & well wishes, I feel so grateful to have people in my life that genuinely love & appreciate my being here on earth. Thank you God for transforming my life. Thank you to all of you who support me & allow me grace on my journey. I'm ready to start sharing again?snippet tonight for new song next week."
Though no official release date for "Muñekita" has been set, we do know it's coming soon. Moreover, Kali's Red Moon In Venus album earned the singer her first entry in the Billboard 200 top 10.