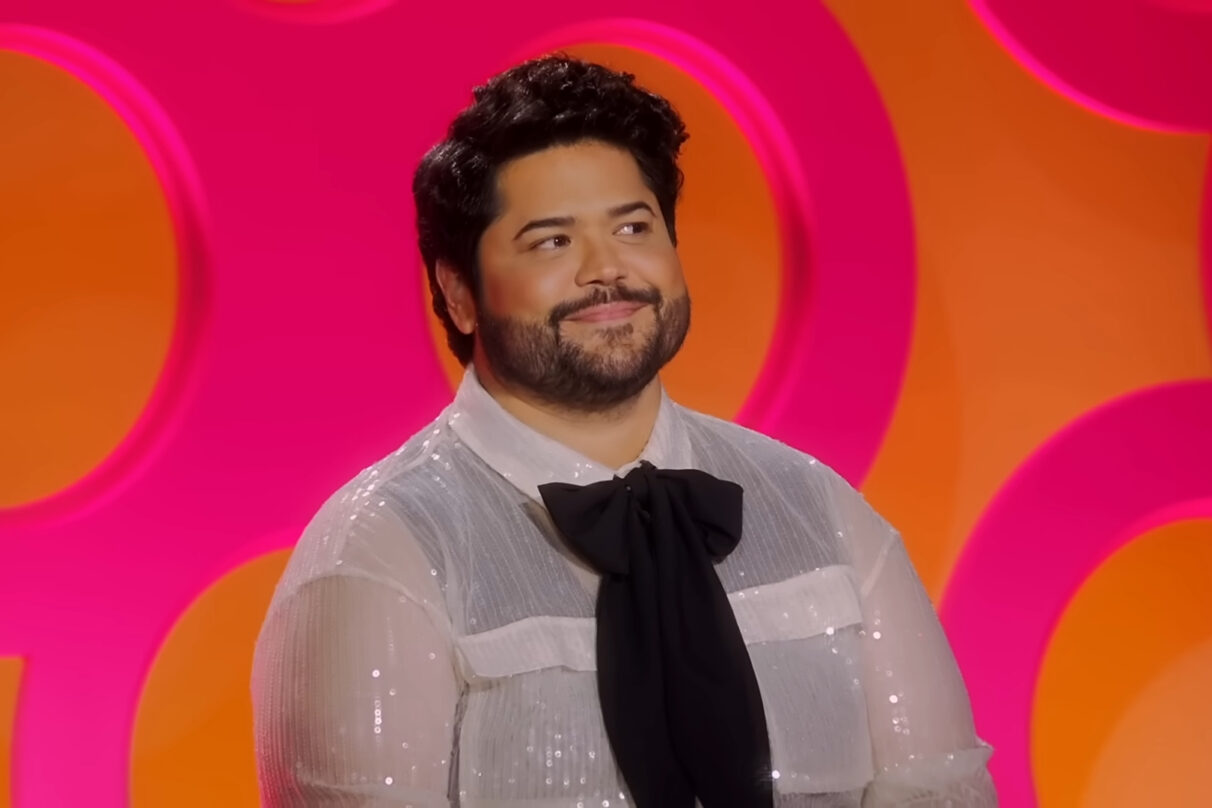 WATCH: Harvey Guillén & Danny Trejo Make Guest Appearances on 'RuPaul's Drag Race'
In case you missed it amongst the hype over the Super Bowl, Harvey Guillén and Danny Trejo brought plenty of Latine representation to RuPaul's Drag Race on Friday night (February 10). The Mexican-American actors appeared to have a blast on the show while expressing their admiration for the drag queens who are competing in the series. 
Harvey Guillén brought queer Latine representation to the judging panel this week. The star of the FX series What We Do in the Shadows offered his critiques and advice to the contestants.
When Mexican-American drag queen Salina EsTitties walked down the runway, she pulled up her puffer jacket to reveal panties that had Hot Cheetos inside. That funny moment inspired Guillén to say, "Her p**sy is on fire." When plus-sized queen Mistress Isabelle Brooks was complimented for the fierce look she brought to the runway, Guillén thanked her for the body positivity moment.
The challenge this week on RuPaul's Drag Race saw the drag performers acting in a sitcom reboot of the skit "The Daytona Winds." Danny Trejo surprised viewers as an unannounced special guest in the skit. He appeared as the character Big Daddy who was thought to be dead. 
"I'm back, back, back again officially," he said at the end of the skit. Trejo's line was a mash-up of iconic phrases from the show's past seasons by drag queens Alyssa Edwards and Detox. He also made a nod to his 2010 movie Machete with the line: "If you stay Machete, you ain't got to get Machete." 
Bloopers from Trejo's time in "The Daytona Winds" appeared in the credits. Another one of lines that didn't make the cut was Trejo repeating "Ms. Vanjie" and walking backwards like Vanessa Vanjie Mateo's viral moment. 
In the spin-off series Untucked, Trejo added that his daughter was most excited for him to be appearing on RuPaul's Drag Race. 
After the episode aired, Guillén revealed that his outfit was inspired by Barbra Streisand's look when she appeared at the 1968 Academy Awards. 
RuPaul's Drag Race airs Friday nights on MTV.