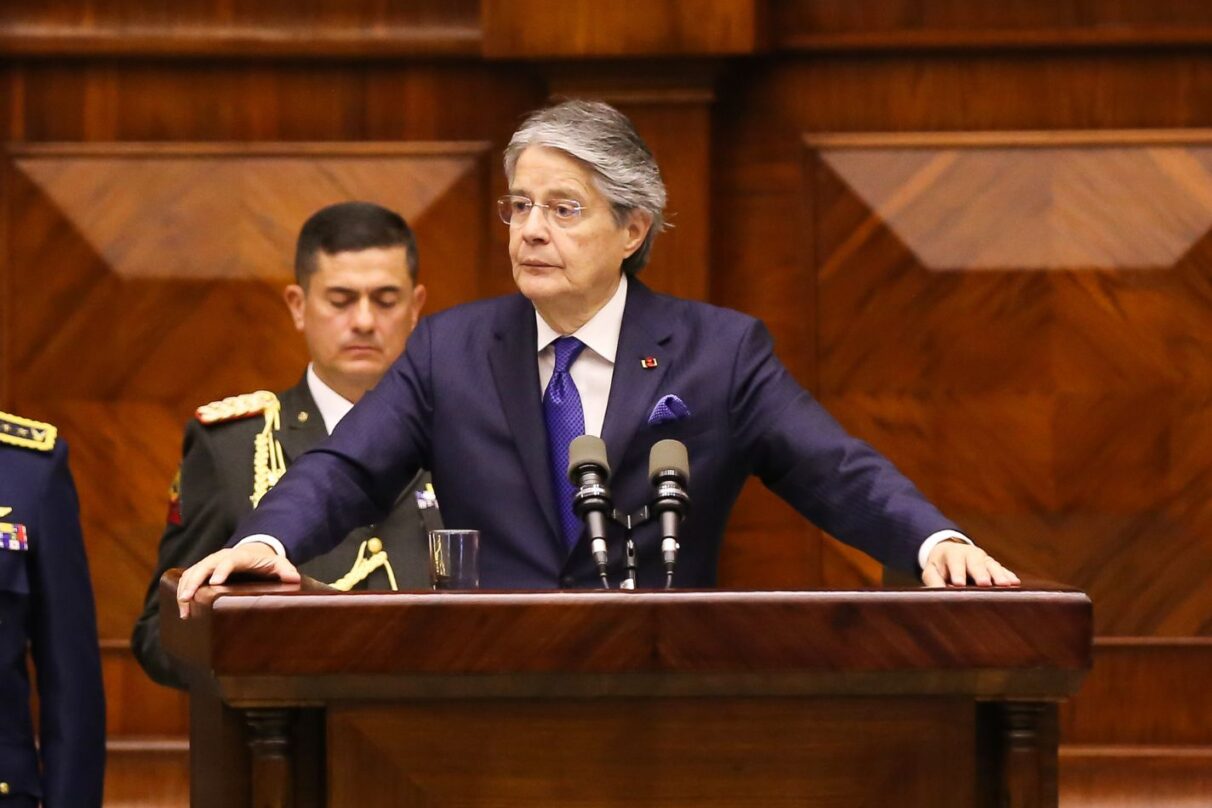 Ecuadorian President Guillermo Lasso Dissolves Congress — Here's Why
On Wednesday (May 17), Ecuadorian President Guillermo Lasso stopped impeachment proceedings against him by dissolving the opposition-led congress known as the Asamblea Nacional (National Assembly), which had accused him of embezzlement.
Now, instead of his ouster, Lasso will continue to govern for the next six months by invoking a constitutional measure that had never been used before called "muerte cruzada" ("mutual death"). The provision allows Lasso to dissolve the government, which would then trigger the National Electoral Council to call for presidential and legislative elections within 90 days. Lasso can then run for President again.
Lasso went on TV to accuse the National Assembly of "destabilizing the government." He said disbanding the legislature would give "people the power to decide their future in the next elections" and added, "this is not about saving a presidency, but about preserving a functioning democracy."
The Joint Command of the Armed Forces of Ecuador and the Police of Ecuador released a statement of their own, supporting the President's decision and urging the public to remain calm.
Lasso's critics like Leonidas Iza Salazar, the leader of the Confederation of Indigenous Nationalities, pushed back calling his move on Wednesday "a cowardly self-coup."
Will Freeman, a fellow at the Council on Foreign Relations, told CNN that Lasso "would absolutely cause instability" with his call for muerte cruzada. "Lasso is too unpopular to benefit from the impression that he's overriding checks and balances to finally get something done."
Officials are now worried that Lasso's decision will spark a political uprising in Ecuador. Gen. Nelson Proaño, head of the Joint Command of the Armed Forces, urged Ecuadorians not to turn to violence during these uncertain times.
"In the past, protests have tended to turn destructive quickly," Freeman said. "And security forces have also cracked down."