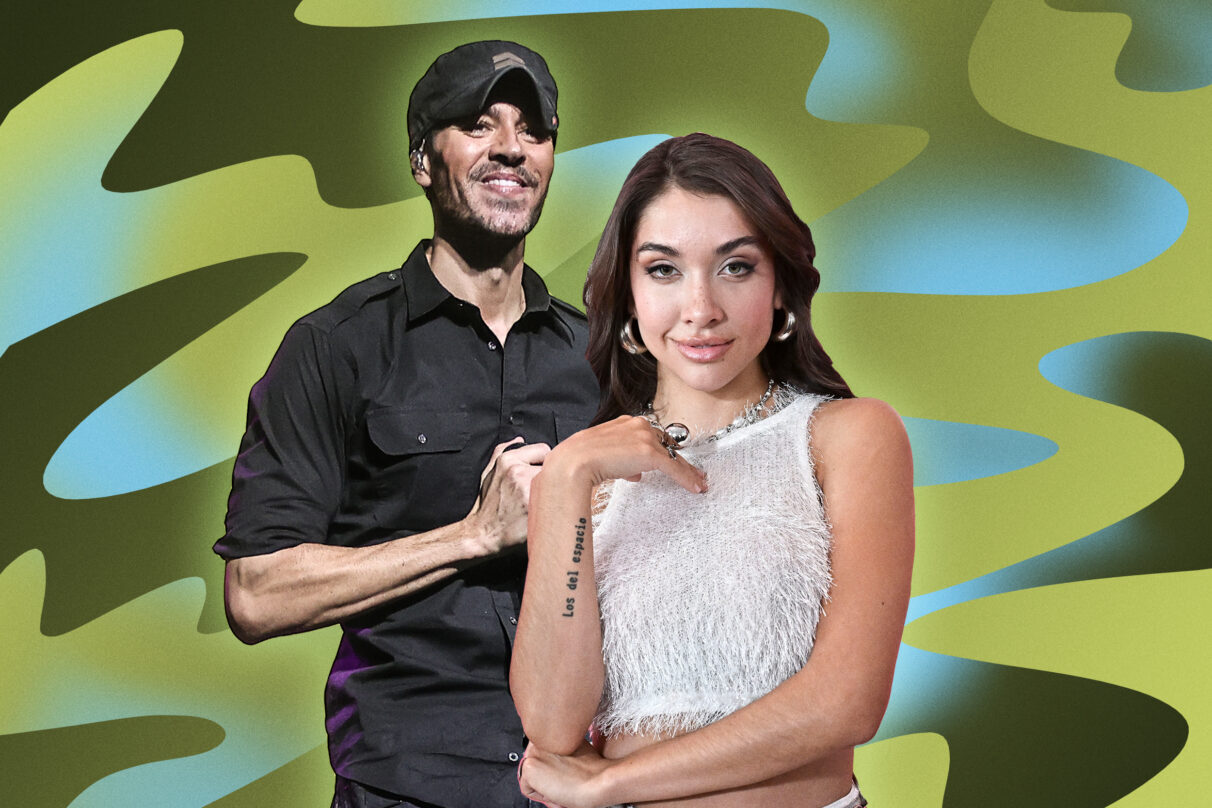 WATCH: Enrique Iglesias & Maria Becerra Risk it All in 'Así Es La Vida' Music Video
For such a universal experience, love doesn't look the same for everyone. Enrique Iglesias and Maria Becerra know that that's just the way love goes in the music video for their new collaboration "Así Es La Vida," out today (Oct. 5)
The visual brings the Spanish singer and rising Argentine star to death-defying heights on a rooftop overlooking Manhattan's iconic skyline. They sing forlornly over a smooth bachata about a love that persists despite all obstacles. Whether it manifests as an intense, Bonnie and Clyde-style connection, thrives on the frontlines of war, blooms unexpectedly in the midst of a busy highway, or perseveres despite a border, the couples portrayed in the clip show that love really knows no bounds.
This isn't either artist's first time experimenting with the genre. Iglesias gave his hit single "El Perdedor" a bachata turn with his 2014 LP Sex and Love. Becerra, for her part, made her attempt with "Hasta Que La Muerte Nos Separe" off her genre-bending debut album La Nena de Argentina.
"I can't believe that after so much time without having released music that I'm coming back with a song [Iglesias] has with me. Thank you for the honor," wrote Becerra on her X account on the song's release date (Sept. 28).
Outside of a few features, Becerra hasn't released a lot of music this past year, and that decision feels intentional. "In this day and age, I feel like things move very quickly," she told Remezcla last December. "It's rare that someone will remember what was their favorite song a year later. I want to dedicate more time to the songs instead of putting them out so fast."
It seems like Becerra is playing her cards right, as she's among the most nominated Argentine acts at the 2023 Latin Grammy Awards. Her single "Automático" is up for Best Urban Song and Best Reggaeton Performance, while "Ojalá" is in the running for Best Urban Fusion/Performance. She shares two nominations with Pablo Alborán for her credits on his single "Amigos" in the Song of the Year and Album of the Year categories.
Check out the music video for "Asi Es La Vida" below.