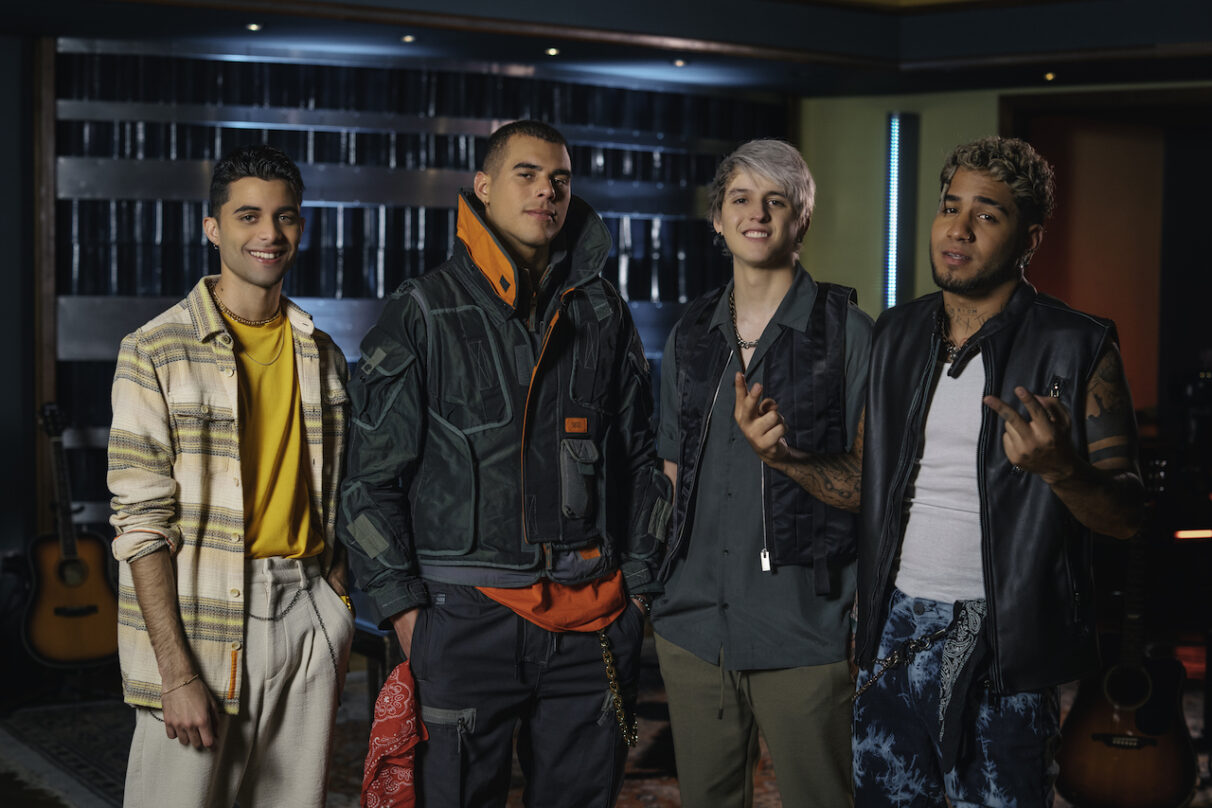 WATCH: CNCO Unveils New Teaser for Disney+ Series '4EVER'
CNCO may be saying goodbye to stages, but they're saying hello to the camera. On July 18, the Latine boy band unveiled a new teaser for their upcoming fictional miniseries 4EVER, coming to Disney+ Latinoamérica in October.
"Our destiny is forever ❤️‍," the band members announced online. "#4EVER comes to @disneyplusla in October."
The newly released teaser gives fans a preview of the beloved band's ups and downs. It starts with the members' silhouettes walking on stage. The following clip is of their fans in the audience enjoying the band. Other scenes show the boys working, singing, and signing autographs. However, we also see a glimpse of the series' drama: Richard Camacho's character calling Christopher Velez a hypocrite, the all-around tension between the boys, and we even hear Erick Brian Colón's character asking his bandmates if it's all over.
The band's fans, known as CNCOwners, are thrilled to see the boys' acting debut. "NOOO BUT HOW IS RICH GOING TO SAY THAT TO CHRIS AND THE WAY CHRIS LOOKS AT HIM AND HOW ERIK SAYS IT'S ALL OVER, this is going to be heavy girls," an Instagram user, renitacuchuflii_, wrote in the comments of the Instagram post. Another Instagram user, unafaangirl, said: "My emotional stability is not holding up ???."
The highly-anticipated series will star the CNCO members: Vélez as Andy, Camacho as Ian, Zabdiel De Jesús as Ciro, and Colón as Darío. The story will follow the band members' journey in recovering a mysteriously lost guitar. However, to find the guitar, the bands must put together a band and navigate the inevitable drama that comes with having one.
In real life, CNCO is preparing for its final performance tomorrow (July 20) at Premios Juventud. This performance is part of their farewell tour, which will continue to Bolivia, the U.S., and Mexico.
Watch the new 4EVER teaser below.