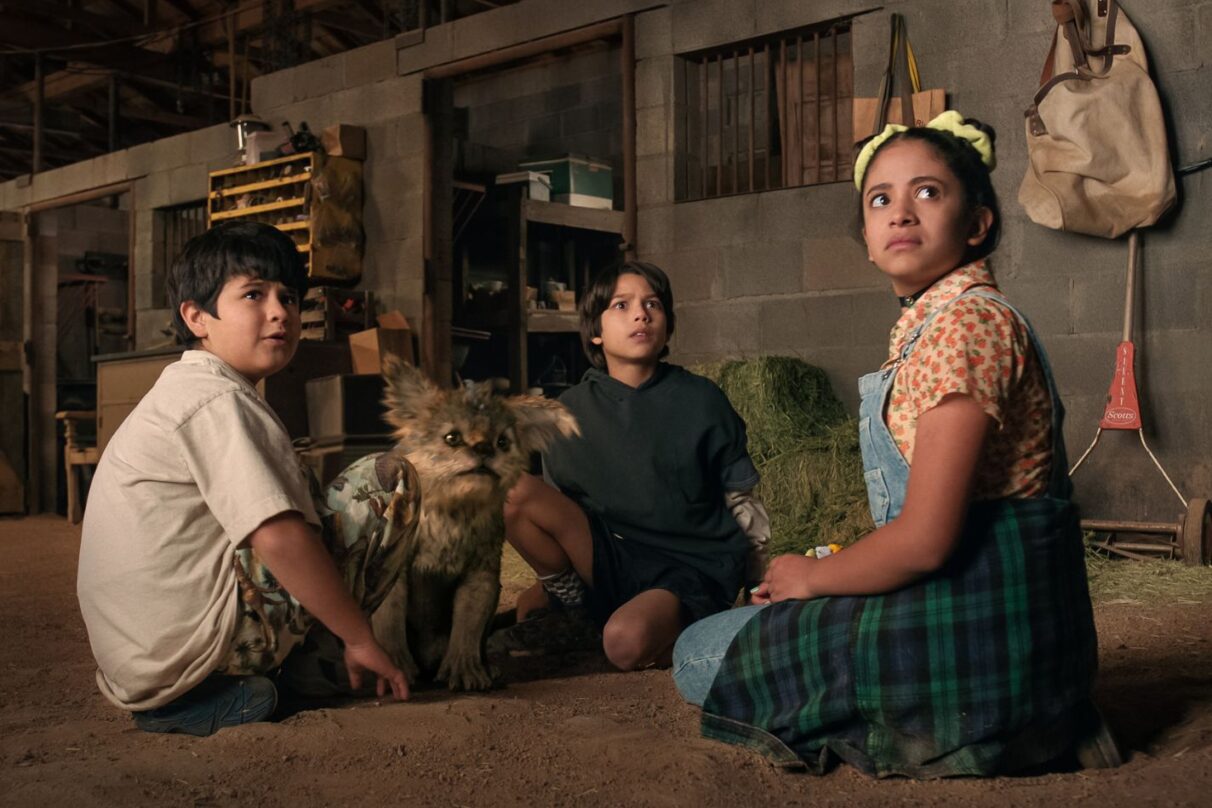 WATCH: 'Chupa' Official Trailer Takes Us On Adventure With Baby Chupacabra
Two weeks after Netflix dropped its first look at the upcoming family film Chupa, the first trailer for the fantasy adventure debuted online Tuesday morning (March 14) and takes the scary, mythical creature known as El Chupacabra into a whole new direction.
Chupa tells the story of 13-year-old Alex (Evan Whitten), a boy who flies to San Javier, Mexico, to meet his grandfather Chava (Oscar nominee Demián Bichir), a former lucha libre champion, and two cousins, Memo (Nickolas Verdugo) and Luna (Ashley Ciarra), for the first time. When Alex finds a baby Chupacabra living under his grandfather's shed, he and his family must save it from a scientist (Christian Slater) trying to harness its powers.
As the official synopsis from Netflix reads: "To protect Chupa from impending danger, Alex sets off on the adventure of a lifetime, one that will push the bonds of his newfound family to the brink and remind him that life's burdens are lighter when you don't have to carry them alone."
In the first trailer for the movie, Alex is told that El Chupacabra doesn't exist and that it's a fairytale. Alex, however, discovers a Chupacabra cub and nicknames him "Chupa," although his cousins tell him that "chupa means sucker."
The rest of the family seems excited about the baby Chupacabra. Chava says that he can be their "little secret." That's probably a good idea since scientist Richard Quinn (Slater), according to Chava, is one of the "bad people out there who wanna take advantage of these creatures."
Now, Alex and his family go out to find Chupa's lost family before he is captured. The film is directed by Jonás Cuarón, co-writer of the Oscar-winning film Gravity and the son of Oscar-winning filmmaker Alfonso Cuarón (Roma).
Chupa premieres on Netflix on April 7, 2023.