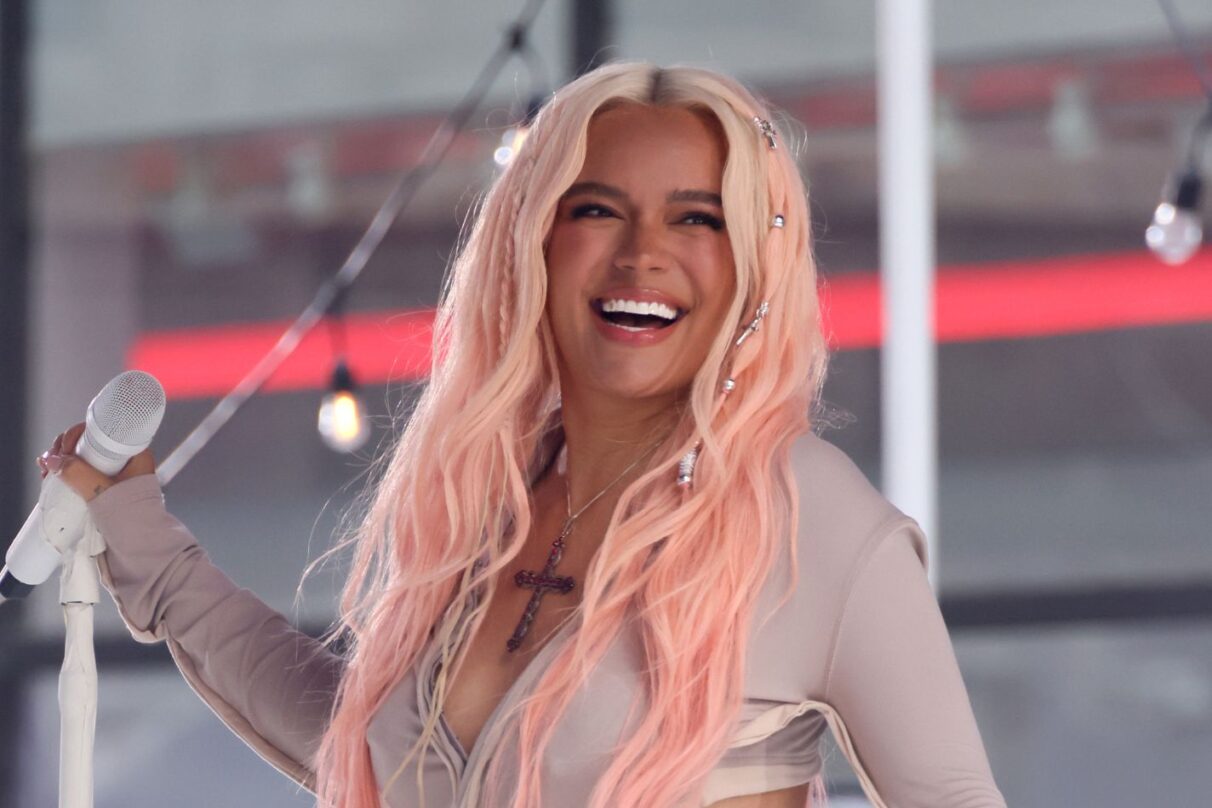 WATCH: 12-Year-Old Fan Moved To Tears After Meeting Karol G on 'TODAY Show'
Karol G has been trotting the globe with appearances in Miami, Florida, where she was seen walking hand in hand with love interest, Feid, to most recently appearing in Versaille, France for the Jacquemus Spring Fashion show. Today (June 30), Karol G is back on the map, but this time on the East Coast, performing for the TODAY Show and once again making headlines. 
Before performing her hit singles for the City Concert Series on the TODAY Show, co-anchor Hoda surprised the singer with an excited fan. Hoda can be seen walking off stage to a 12-year-old girl who is seen crying. She's quickly brought on stage to meet Karol G.
The young fan named Hannah is met by Karol G with "Hola, mi reina!" and a big hug. She is then led over to the other hosts and asked what her name is and what this moment means to her. Hannah replied in Spanish with "Algo muy bonito." 
Apparently, Hannah wasn't the only super fan on site. Karol G's first performance on the TODAY stage also drew a record-breaking crowd, with 15,000 fans present according to the NYPD. Some fans even camped out and waited in line from midnight to the morning of Karol G's performance.
In a video compilation by the TODAY Show's Tik Tok account, Karol G says " The last two years, we have been growing, like movement. And as Latinos, we support what we do around the world, so we feel proud about all of us."  
"It's such an amazing moment for me," says Karol G before adding " It's my first time on this stage and we're breaking records!"