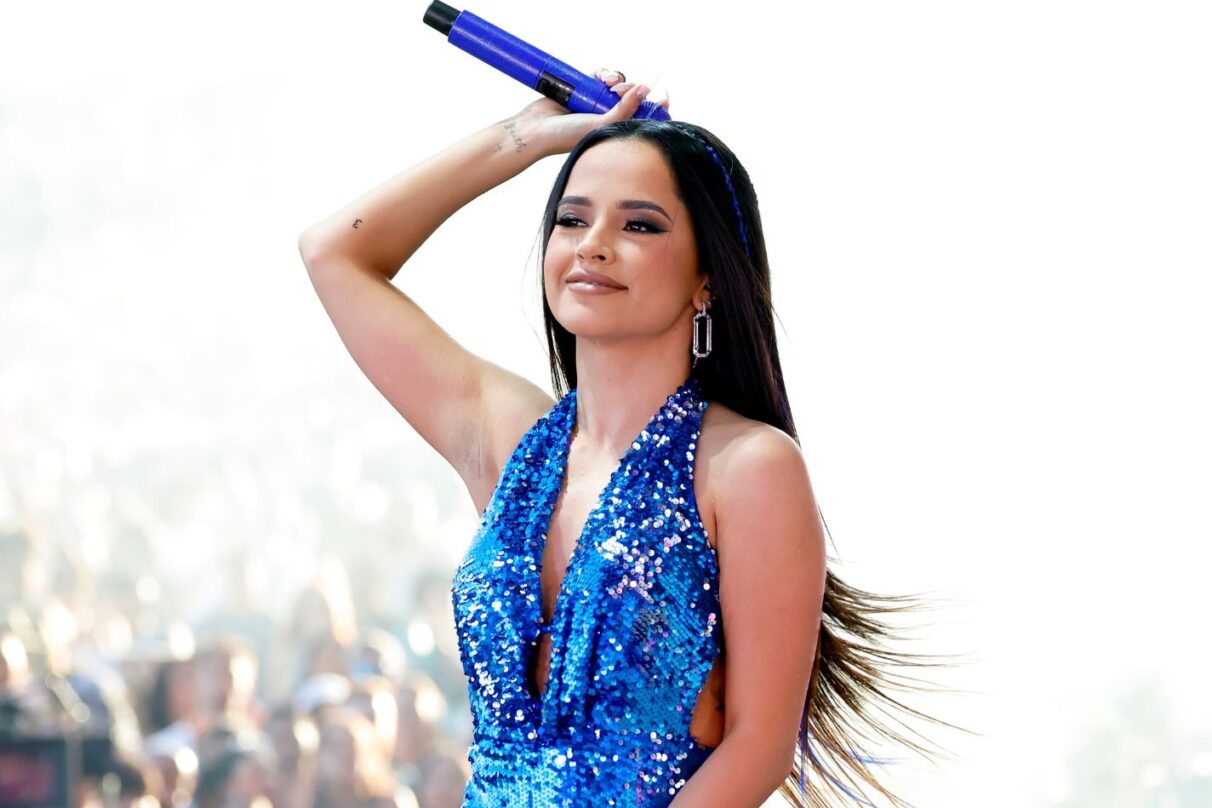 WATCH: Becky G Joins DC's 'Blue Beetle' in Major Role — Here's the First Look
Becky G is joining the cast of the upcoming DC superhero movie Blue Beetle. According to The Hollywood Reporter, she will lend her voice to play Khaji-Da, an entity that controls an ancient relic known as the Scarab.
The Scarab is a piece of alien biotechnology that transforms college graduate Jaime Reyes (Xolo Maridueña) into the title superhero by grafting itself onto his body. In choosing him as its symbiotic host, the Scarab equips him with an impressive suit of armor and various powers.
Becky G made the announcement on social media on Monday afternoon (June 5). "I am officially a part of the Blue Beetle familia," Becky G says on video. "When I say I couldn't be any more proud of what you guys are going to experience when watching this film, I mean that from the bottom of my heart."
The "MAMIII" singer then shares a clip from Blue Beetle that features her voice as Khaji-Da. Although the scene was in the first trailer for the movie, Becky G's voice was not included. Now, when the Scarab takes over Jaime's body and fits him with his superhero suit, Becky G's Khaji-Da says, "Host acquired." When Jaime is falling back to Earth from space, Becky G says, "This is going to be fun."
Becky G is doing double duty on the superhero front this year. Along with her voice role on DC's Blue Beetle, she is also featured on the soundtrack for Marvel's Spider-Man: Across the Spider-Verse with her track, "Take It to the Top" performed by her and Ayra Starr.
Blue Beetle premieres at theaters nationwide on August 18, 2023.