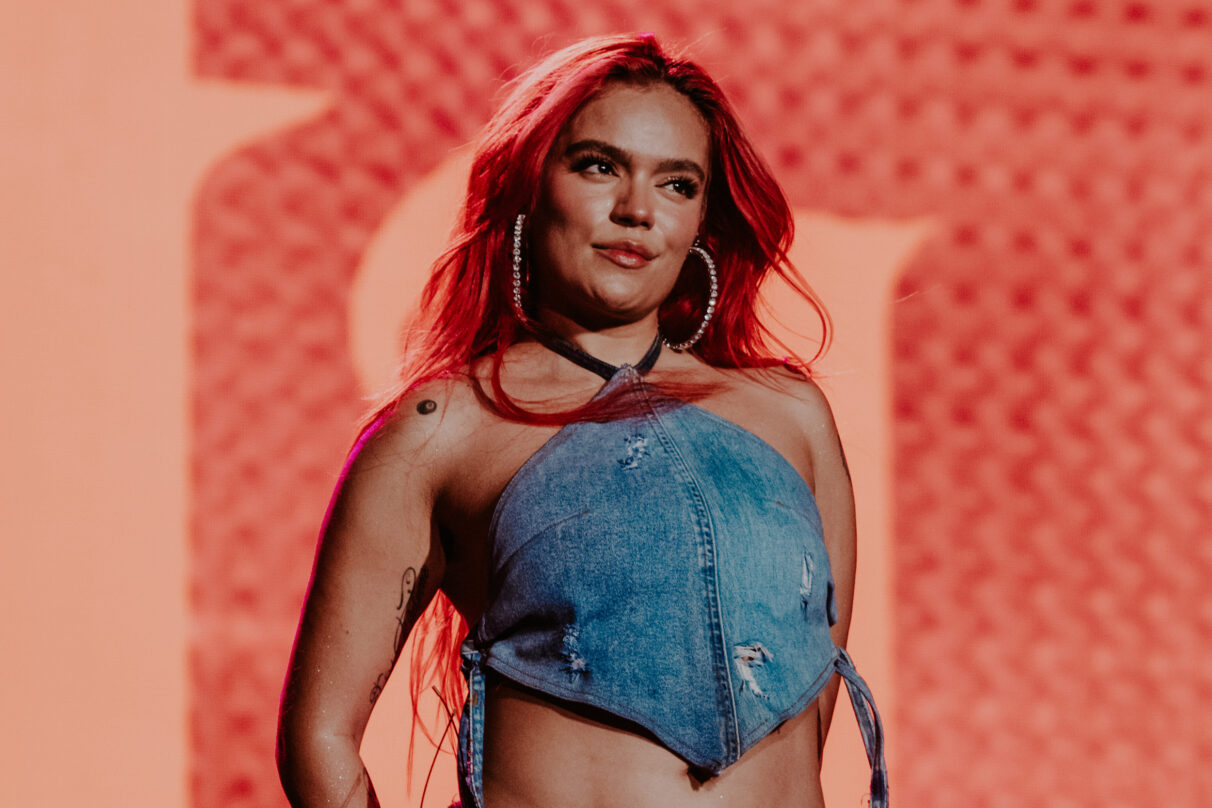 WATCH: Ana de Armas & Karol G Drop Spanish Promo for Upcoming 'SNL' Episode
The representation that will be taking center stage during this weekend's episode of Saturday Night Live is undeniable. On Thursday (April 13), NBC released a new set of promos featuring Oscar-nominated actress and first-time SNL host Ana de Armas (Blonde), musical guest Karol G and SNL cast member Marcello Hernández.
The teaser includes three separate promos – one in mostly Spanish – edited together with de Armas introducing herself and Karol G.
In the first promo, SNL cast member Bowen Yang tells de Armas that he loved her in the film Blonde. Karol G follows him and tells de Armas that she loved her in Bond, a reference to her role in the 2021 James Bond film No Time to Die. In an attempt to continue the Blonde-Bond rhyming scheme, Hernández tells de Armas that he was "fond" of her in her latest film, Ghosted, which debuts on AppleTV+ on April 21.
The second promo begins with Hernández asking de Armas if she knew that he was Cuban, too. "Cubanos," she tells him before he gives her a low five. Yang decides he doesn't want to be the only one who doesn't have anything in common with de Armas, so he tells her that he's an actor just like her. "I'm an actor, too, Bowen," Hernández says. Yang then gets flustered and begins to say whatever comes to his head. "I was also in Knives Out," he says, referencing de Armas' 2019 mystery. "I'm also Cuban. I'm also Karol G."
De Armas delivers the final promo in Spanish. Hernández and Karol G join in and voice their excitement for the upcoming show in Spanish, too. Once again, Yang doesn't want to be left out and adds: "Yo soy la playa" ("I am the beach."). Hernández questions Yang's statement: "You are the beach?" Yang answers in the affirmative: "I am the beach." De Armas then responds: "Bowen is the beach."
We can't wait to see if de Armas and Karol G get to interact more during their episode this Saturday (April 15).