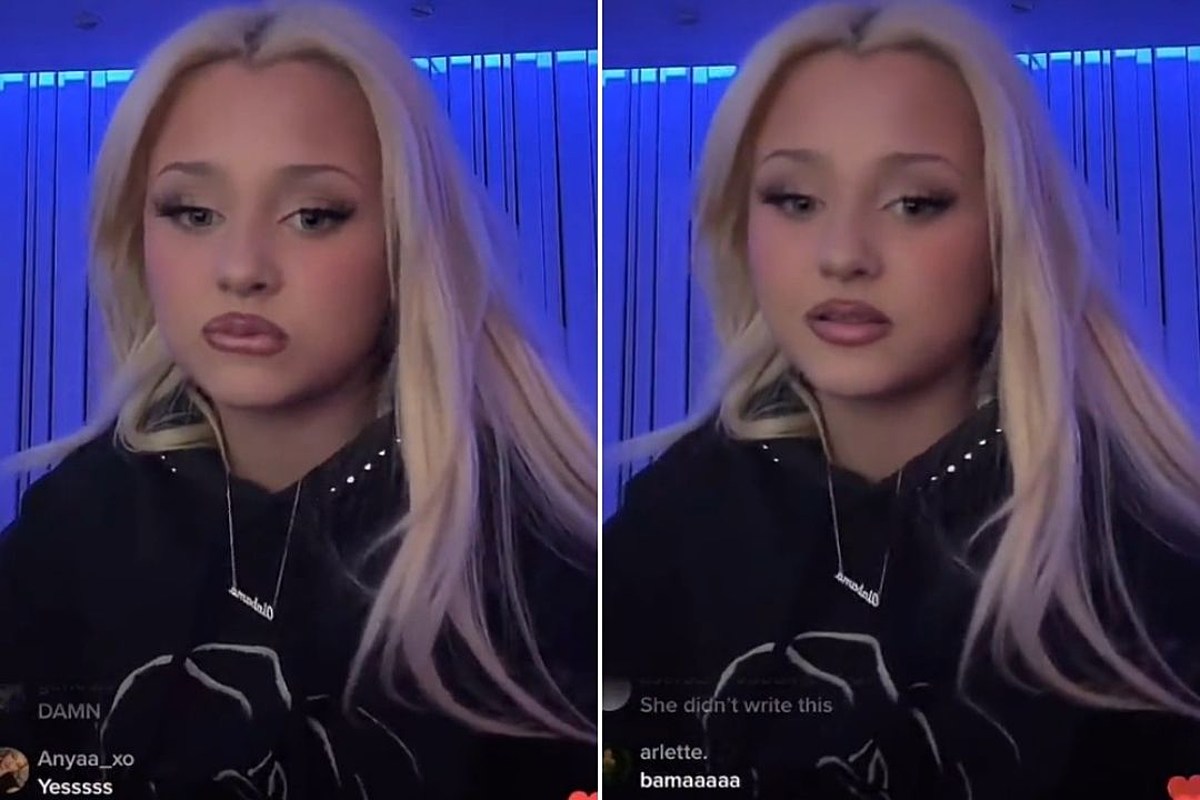 Travis Barker's Daughter Alabama Draws Backlash for Rap Career
Alabama Barker is making headlines after teasing new rap music.
During a recent TikTok livestream, Alabama, daughter of Blink-182 drummer Travis Barker, gave her followers a taste of what's to come from her own music career.
During the stream, Alabama lip-synced along to the unreleased hip-hop track.
"He told me I'm not gonna make it / I told him he crazy," she rapped.
"I did write this all by myself in my room," the 17-year-old shared when someone in the livestream chat asked her.
Listen to a snippet of the track below:
Online, people swiftly shared their mixed reactions to her rap song.
Some believed she was putting on a "Blaccent" or "trying to be Black" on the track. Others criticized her for rapping about overcoming struggles as she is the daughter of a wealthy, famous musician.
On the other side, some defended her as she is only 17 and still growing up.
The majority of reactions were negative and she received quite a bit of backlash on Twitter and other social media platforms. Most people expected her to perform rock music like her father and compared her to him and considered her lyrics problematic for speaking about struggles and being the best.
READ MORE: Jack Nicholson's Daughter Says Actor Doesn't Want Relationship
Alabama previously clapped back at someone who criticized her for lip-syncing the words, "I used to f–k your homegirl but it ain't like that," during a rap song.
"What am I saying in the video besides singing a song?" the teen questioned in a response TikTok video. "… On top of that why are you worried about someone that doesn't … concern your life whatsoever. I don't know how me singing a rap song on TikTok is disrespecting myself or how gross it is." She concluded her response by noting that the person is "just somebody's mom."
See reactions to Alabama's new song, below.
Warning: Some tweets below contain strong language.
Celebrity Kids Who Look Exactly Like Their Famous Parents