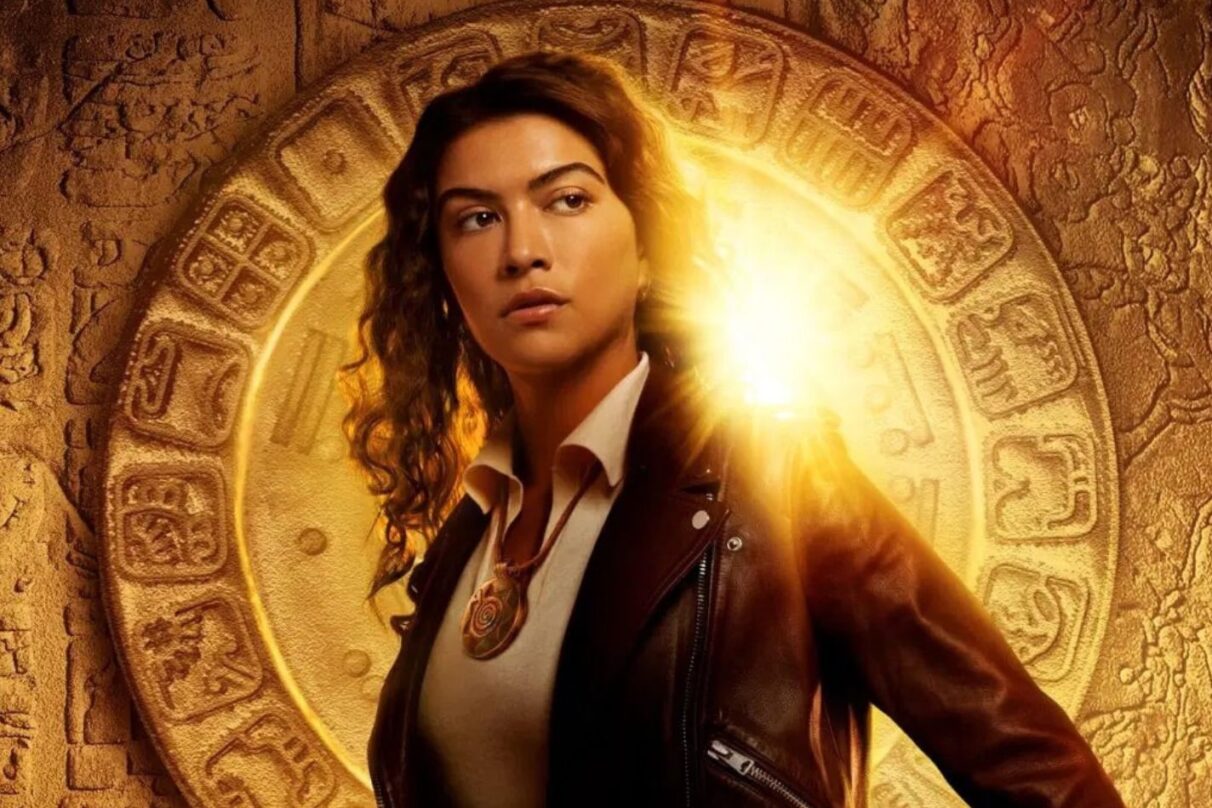 The Internet Reacts to Latina-led 'National Treasure' Series Being Canceled by Disney
National Treasure: Edge of History has apparently run its course at Disney+. The Latina-led adventure series based on the National Treasure film franchise was canceled Friday (April 21) after a single season.
The series starred Lisette Olivera as Jess Valenzuela, a young DACA recipient who learns of a centuries-old relic that is linked to some family secrets. With her team of fellow treasure hunters, Jess must unearth her past while also avoiding a black-market antique dealer (Catherine Zeta-Jones) who wants the treasure for herself.
In a scenario that has become all too familiar in Hollywood in recent years, National Treasure: Edge of History followed the cancellation of another Latine-led series, Freeridge, earlier this month after one season on Netflix. Other Latine talent featured on Edge of History included Jacob Vargas (Selena) and Armando Riesco (Garden State).
Fans of the National Treasure franchise were not very happy with the news that the series was canceled after only one season, reminding some also about the cancellation of Willow.
Others commented about how Disney+ expects to grow followings when they don't give audiences a chance to invest in shows. 
Some mourned the loss but remained hopeful for its return.
For its biggest fans, it was heartbreaking news that the series won't be getting a second season.
Others were upset that the show ended season 1 with a major cliffhanger that will now exist without a resolution. If a second season is teased, shouldn't it be mandatory to actually produce a second season?
And then there were those who were clear in showing their disdain for diversity by calling Edge of History "woke" and to "stop making woke sh*t to cater to people who can't afford streaming anyway."
Ultimately, Edge of History was an opportunity to showcase the real experiences of our communities and how we are also explorers and risk-takers who love a good mystery. And it's a shame that this show was canceled before we could learn more about Jess's family, watch her encounter more mysteries, and eventually get that Nicolas Cage cameo die-hard fans have been waiting for. Because if there's anything we know about Benjamin Franklin Gates is that he would've been proud to see another explorer keeping the adventure going.
National Treasure: Edge of History season one is available on Disney+.